Attadale Gardens at Strathcarron forms part of the Attadale Estate, a 30,000-acre Highland estate which stretches from Loch Carron to Loch Monar north of Skye and east of the Applecross peninsula.
Hidden between the huge rhododendrons and specimen trees are quirky sculptures, monet-style bridges & architectural benches, beautiful greenhouses and even a Japanese water garden waiting to be found. Every turn is a view worthy of picking up a paintbrush. There are so many shades of green, brown, oranges… than I ever knew existed.
We were made to feel very welcome by the owner's daughter who we managed to catch for a chat about the history of the garden. The estate was Clan Matheson but after bankruptcy it was bought by Baron Schroder (a German banker) in the late 19th century, whose son Captain William Schroder was a plant collector and started a garden on the estate, importing rhododendrons from all over the world.
After Baron Schroder died, the estate was bought by Ian Macpherson, whose family still own the estate and gardens. After the garden was destroyed in the 1980s by storms, the present owner Nicky Macpherson built the gardens you can see today.
After a couple of hours of wandering, we still felt very reluctant to leave. I kept spotting something else to explore. From wonderful views of Skye, a beautiful Japanese maple in full purple bloom (my favourite tree), a rather magnificent redwood (give it another 100 years, you will probably see it from Skye!) and lots of tags all over the trees to read (great for a tree geek like me) and a finally a lovely sculptural quote from Leith's Graciela Ainsworth, Life is not a rehearsal. Words to live by I think.
This is a botanical garden with a family heart. It is rather lovely.
The lovely folks at Attadale recommended the Bealach Cafe, where we stopped for rather good sandwiches before facing the road to Attadale. As for the Bealach Na Ba pass, well I was far far to nervous to take any photos, so you will just have to experience it yourself. It is one for the bucket list. I have never been happier to see a pub at the end – next up our stay at the Applecross Inn.
Love from, Scotland x
Visit Attadale Gardens
Location: Strathcarron in Wester Ross, West Highlands of Scotland
Open: 10am to 5.30pm Monday to Saturday, closed on Sundays, from 30th March until the 29th October 2015
Cost: Adult: £6.00, 65+: £4.00, Child: £1.00
Amenities: There is an honesty box cafe on site
Attadale Gardens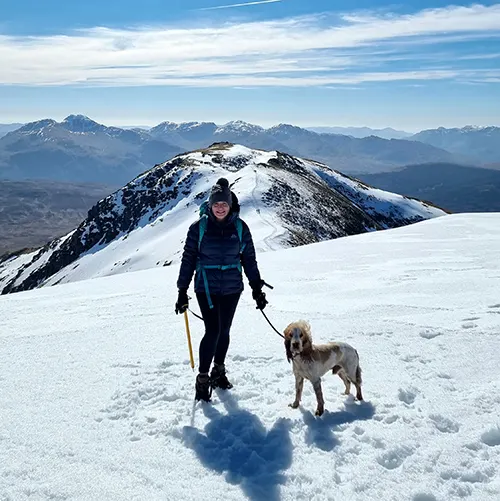 I'm Kate – a travel writer and photographer living in Scotland. Love, From Scotland is the Scotland travel guide that shows you where to stay and how to get outside in Scotland.