Anstruther is a pretty harbour town located on the stretch of Fife coast known as the East Neuk, about 1.5 hours drive from Edinburgh and just south of St Andrews. Luckily for us, we chose a rather beautiful day for a visit. Look at that blue sky! Can you believe this is Scotland?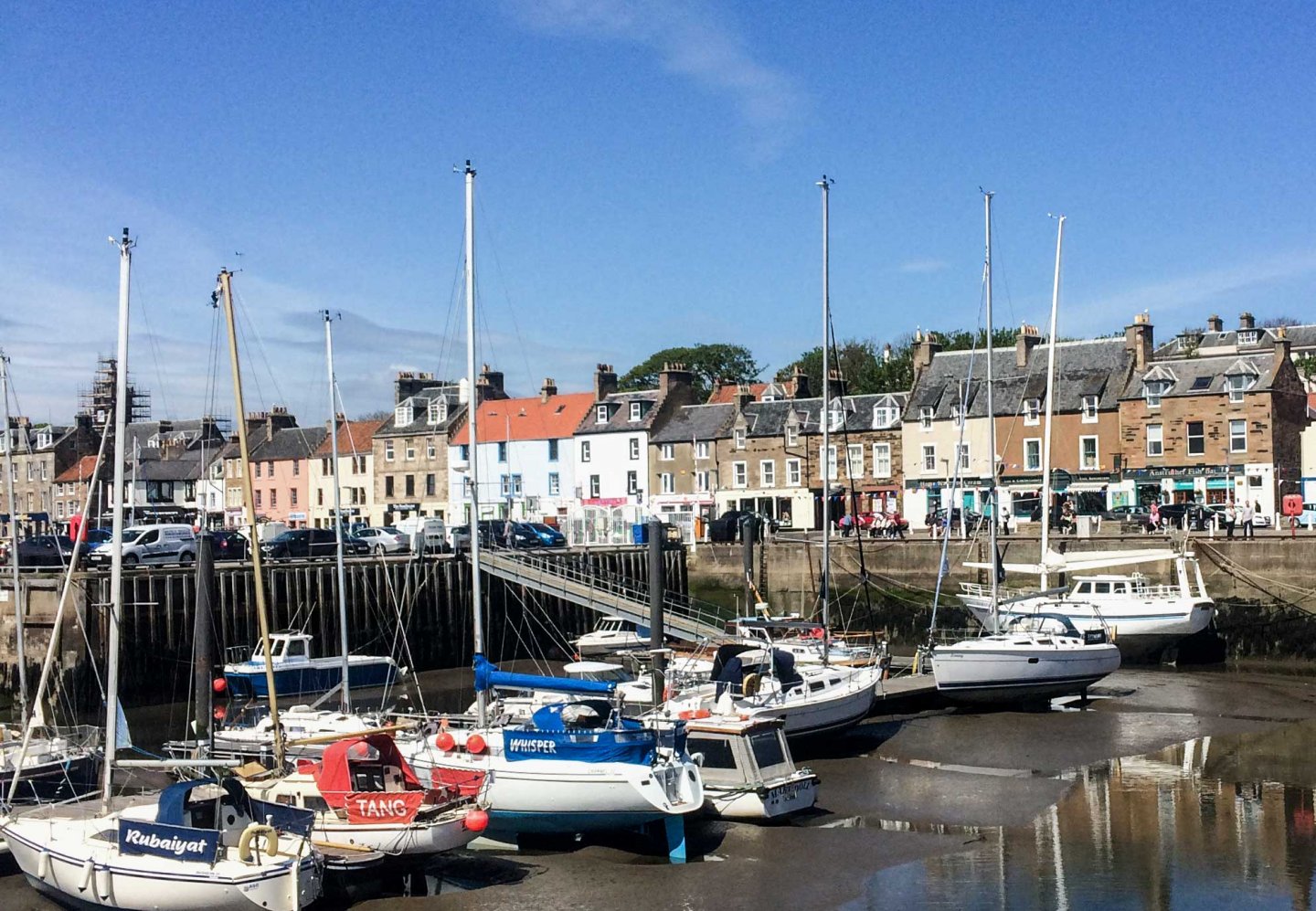 Anstruther is most famous for the Anstruther Fish Bar, an award winning chip shop, right on the harbour edge. Go and grab your fish supper (or whatever you like, their menu is extensive) sit on one of the many benches looking out to sea and just take it all in… It is so so so good! Crispy, tasty, and not at all greasy. I had mushy peas with mine too!
It might have been a few years since the Anstruther Fish Bar won their last award, but don't let that put you off making your own pilgrimage, as this is still high up on the list of best fish and chips I have ever eaten. It was well worth queuing for… although we were actually pretty lucky with this when we visited.
BTW DO NOT FEED THE SEAGULLS. You wouldn't want to waste it anyway. Love from, Scotland x