I've been inside Edinburgh Castle just a handful of times in my 20 years of living in Edinburgh. The husband, who was born here in Scotland, surprisingly never had! Can you believe that? How can we have one of the UK's most famous landmarks (and most Instagrammed!) be on our doorstep and we never visit? Well, for most Edinburgh residents, the Castle is an everyday item, it is just there. We even tend to forget about it for months at a time. In fact, we spend more time directing people to it than thinking about going inside it!
Where is the Castle?
Errr. There?
(I'm not joking because it is true)
Last weekend we decided on an 'Edinburgh day out' to rectify this.
We took a wander up the Royal Mile to the Castle esplanade, popping into The Scotch Whisky Experience and Camera Obscura along the way (more soon on these) before heading into the Castle proper to take in (and photograph!) those stunning views. Well, what views we could actually see amongst the crazy weather we've been having lately…. snow does make things even more beautiful though. Even if I do find it hard work with my camera (tips please!)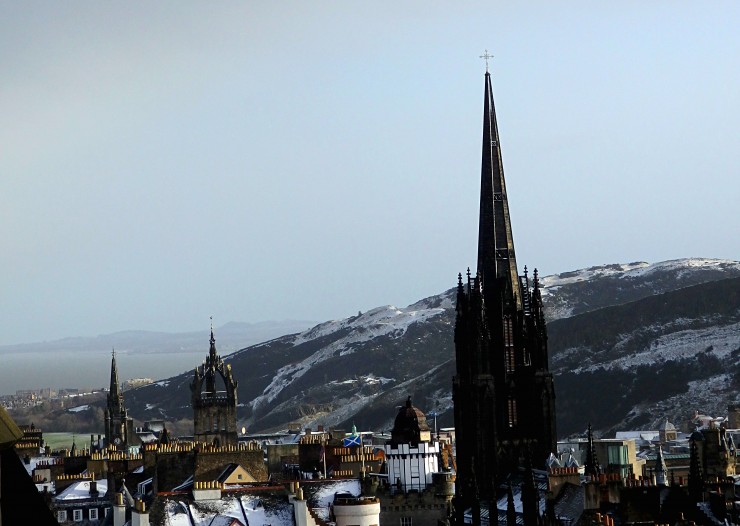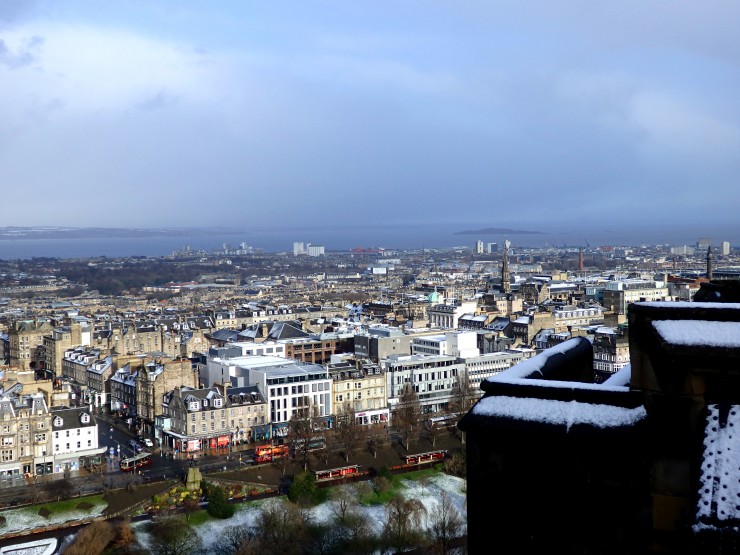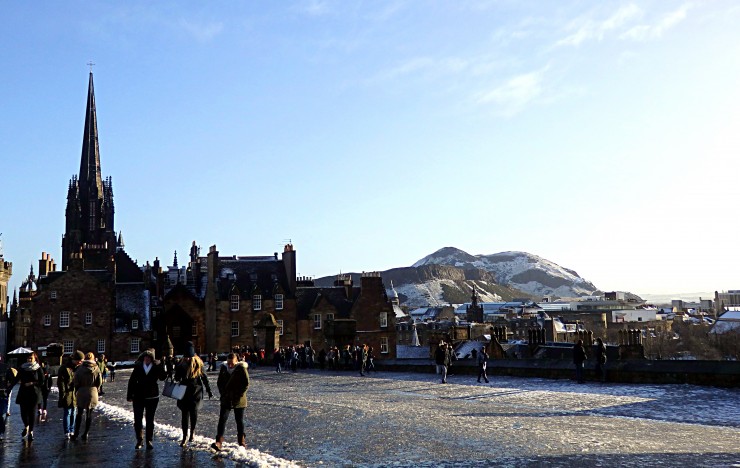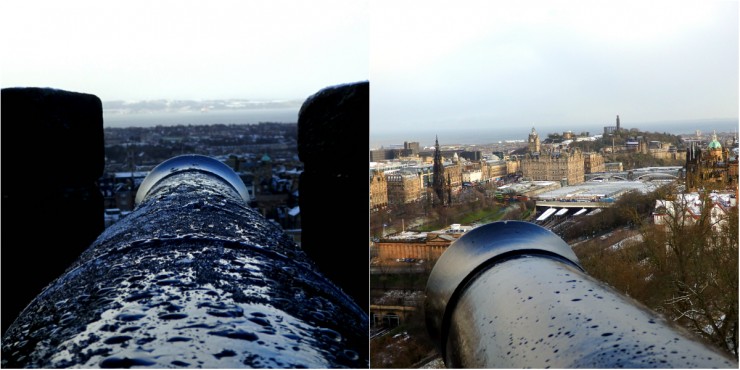 What struck me though was that it wasn't just us that had forgotten about being tourists in our own city. We were asked so many times by the lovely venue staff where we were from – and our EH (Edinburgh) postcode and B's strong Scottish accent raised everyone's eyebrows! We even found ourselves explaining our 'Edinburgh Day Out' and kind of almost apologising for it.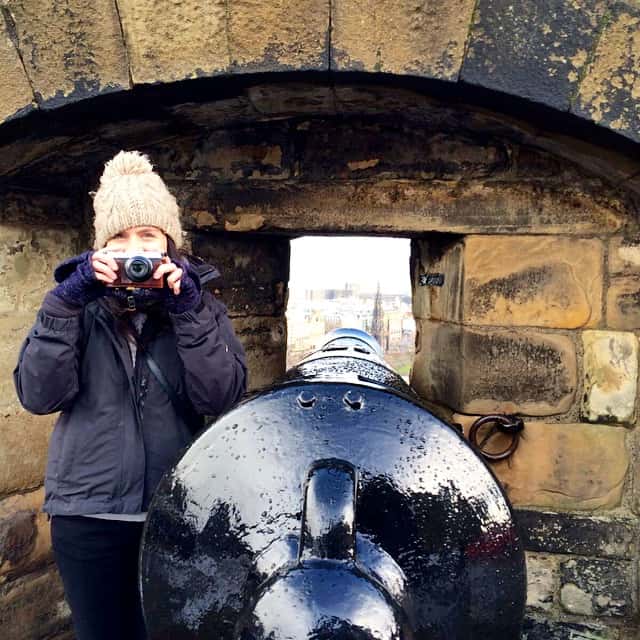 That isn't right, is it? Maybe it is time to change things? We Edinburgh residents need to remember to explore too; before we find ourselves forgetting or taking where we live for granted… Edinburgh deserves more than that.
Let me know what is stopping you from being a tourist in your own city.
Visit Edinburgh Castle all year round / Opening times are weather dependent / Free entry to the esplanade part (first photo) / £16.50 for adults, £9.90 for children / Buy your ticket in advance to skip the queues / Oh and wrap up warm in winter – it gets very cold up there!
Love from, Scotland x
Thanks to Visit Scotland and ASVA