Welcome to St Abbs, Scotland
The Scottish Borders village of St Abbs might not be the first place you think of if you are hankering for a fresh crab sandwich, but for those in the know, it's a hallowed destination. With its own nature reserve offering up spectacular cliffside walks, links to Hollywood (hint, it's New Asgard) diving, fishing and seabirds galore, the village of St Abbs is a perfect reminder that the Scottish Borders are not just for driving through.
Here is why you should visit .
1) Visit pretty St Abbs Harbour (and New Asgard)
St Abbs is a thriving fishing harbour, providing a home for six lobster boats who bring in daily catches of lobster and local edible crabs known as Poos! Take a wander around the harbour, or Thor's homeland New Asgard, from Avengers: Endgame, you can visit the lifeboat station and pub – one of the cottages was turned into the sadly fictional the Cormorant and Tun.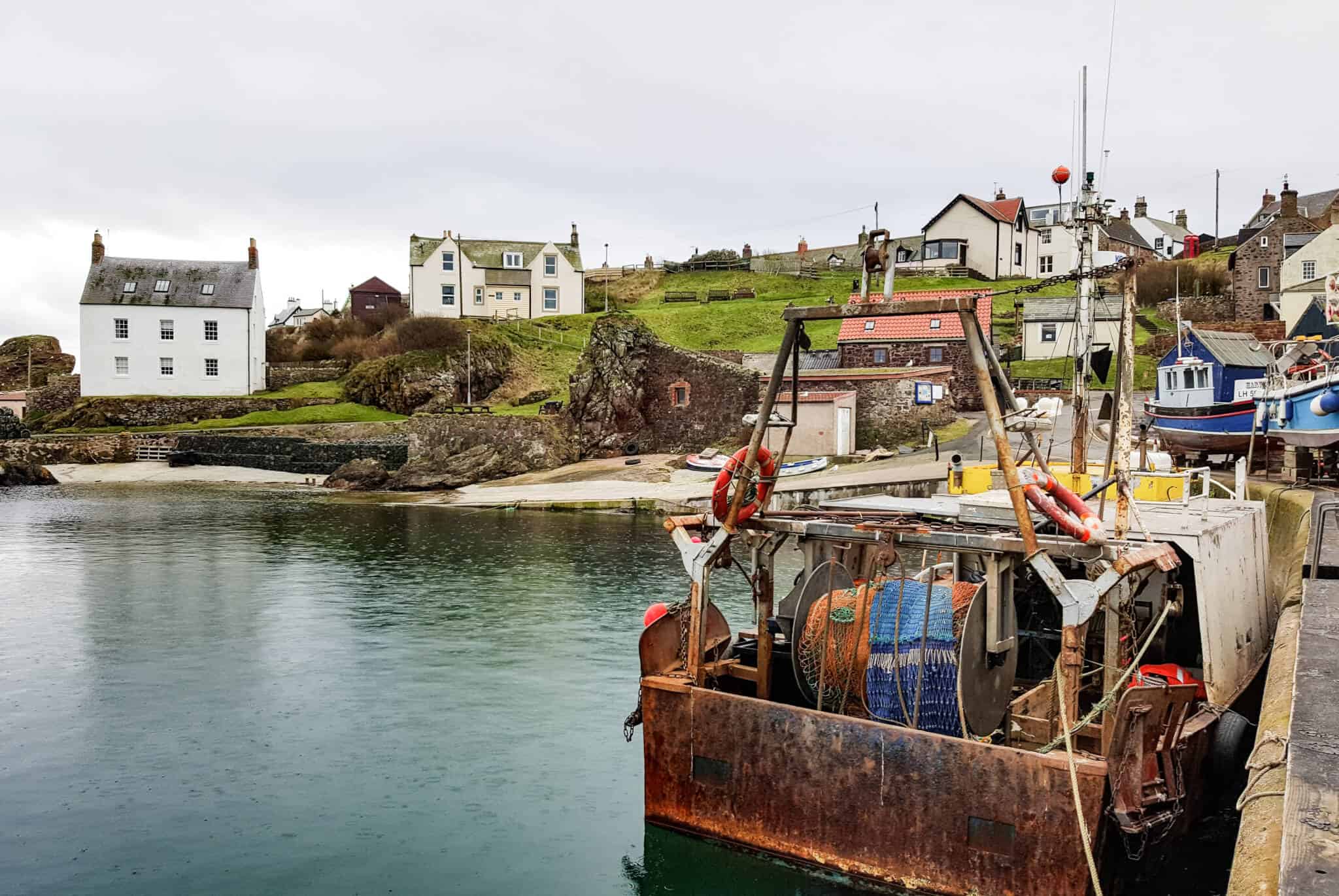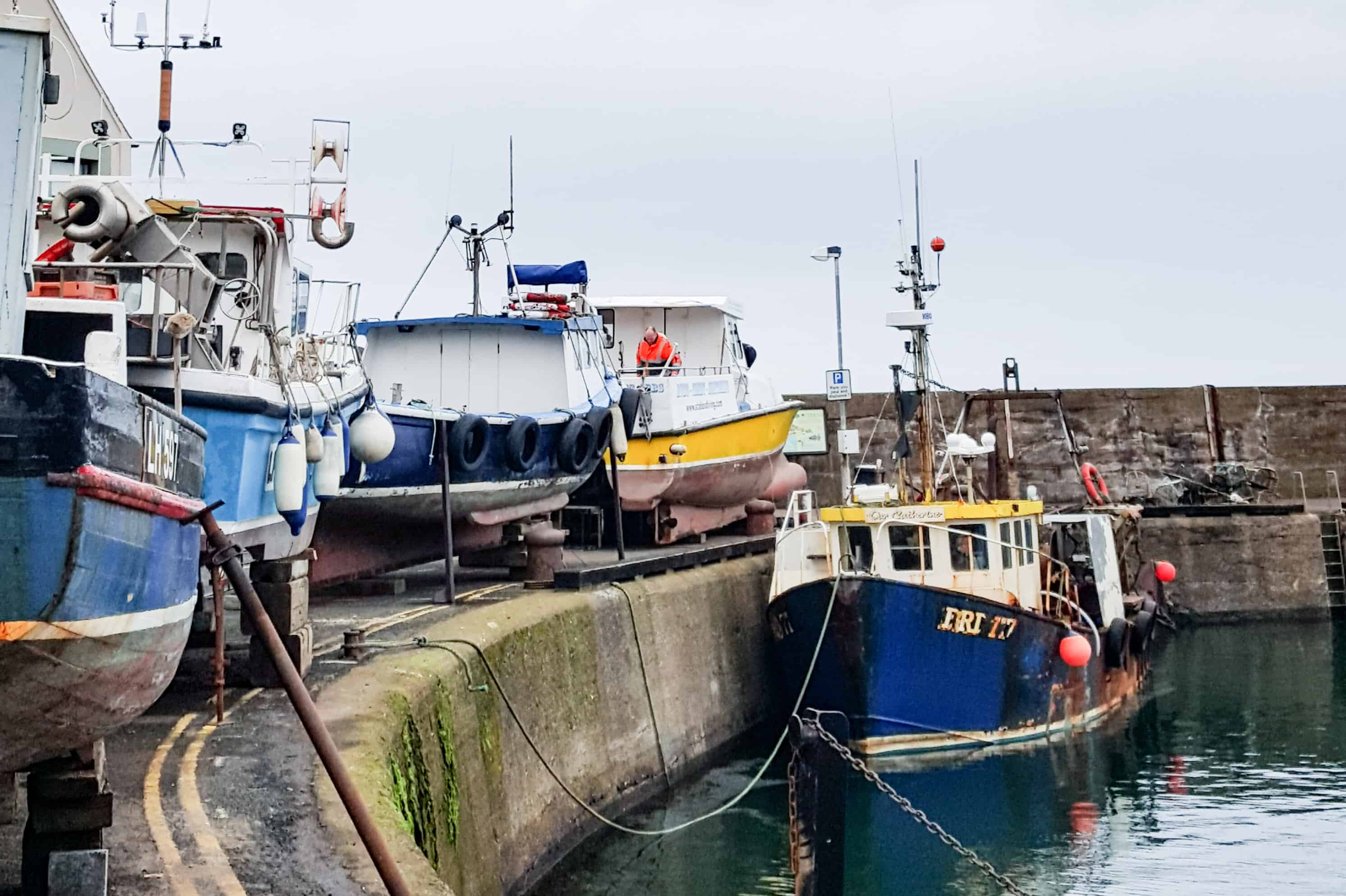 2) Strolling through the St Abbs Head Nature Reserve
After that introduction, you might be seriously wanting that fresh crab baguette, but I recommend that before you stuff yourself silly that you work up an appetite by taking a hearty walk in the St Abbs Head National Nature Reserve (managed by the National Trust for Scotland), where walking paths run along dramatic cliffs formed by volcanic eruptions. Head up above White Heugh Bay for views of the harbour through the rock turrets. Watch the edge, I got dizzy on more than one occasion!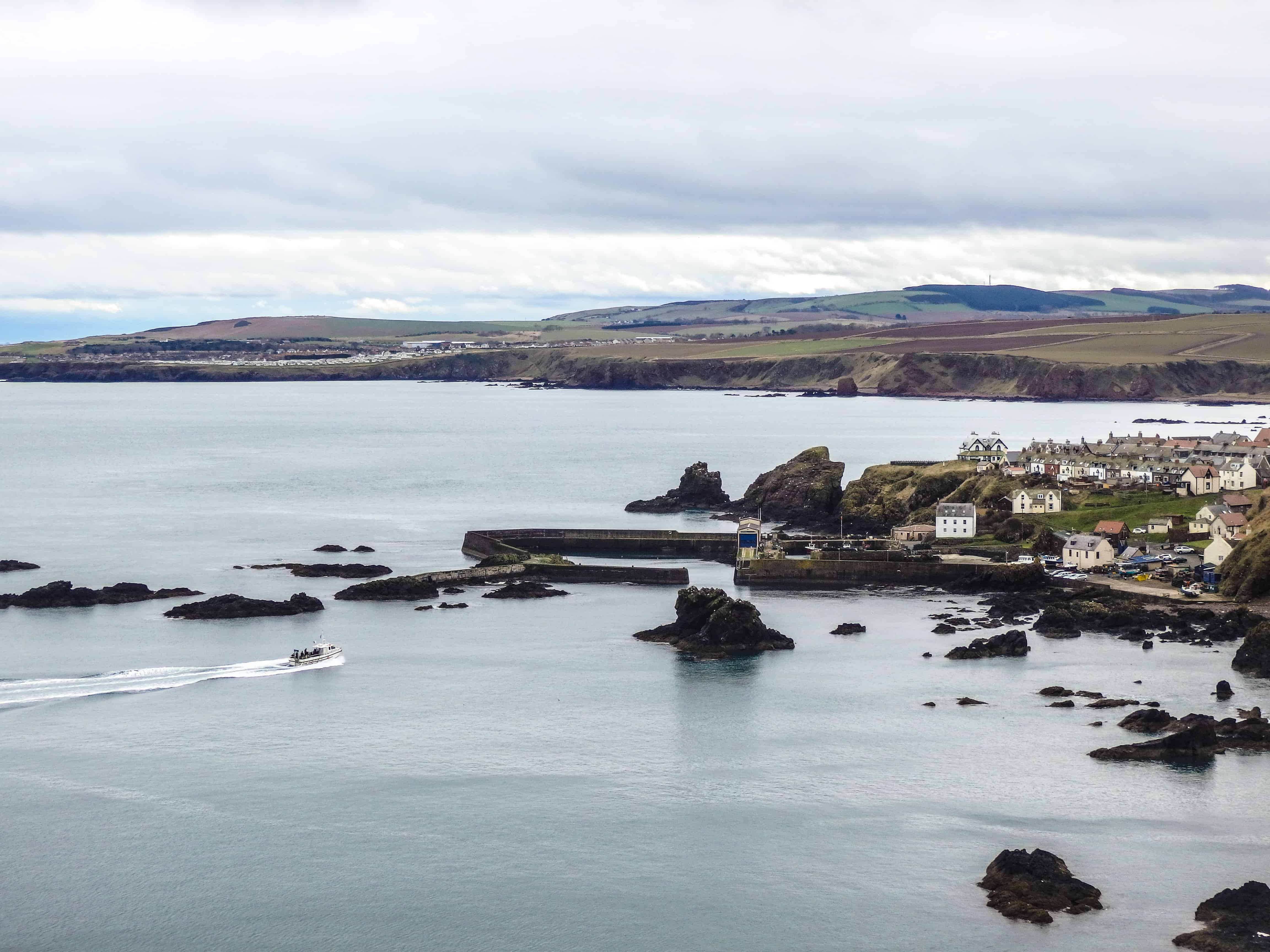 3) Spot the St Abbs Seabirds
The nature reserve is home to 50,000 seabirds (well, in spring and summer, it was pretty quiet in February) and rare butterflies and off the coast is the St. Abbs and Eyemouth Voluntary Marine Reserve which was locally designated to protect these beautifully clear waters from overfishing or scuba diving. The scuba boats are rather ubiquitous, even in winter, chugging around the rock formations with their human seals diving off occasionally into the water.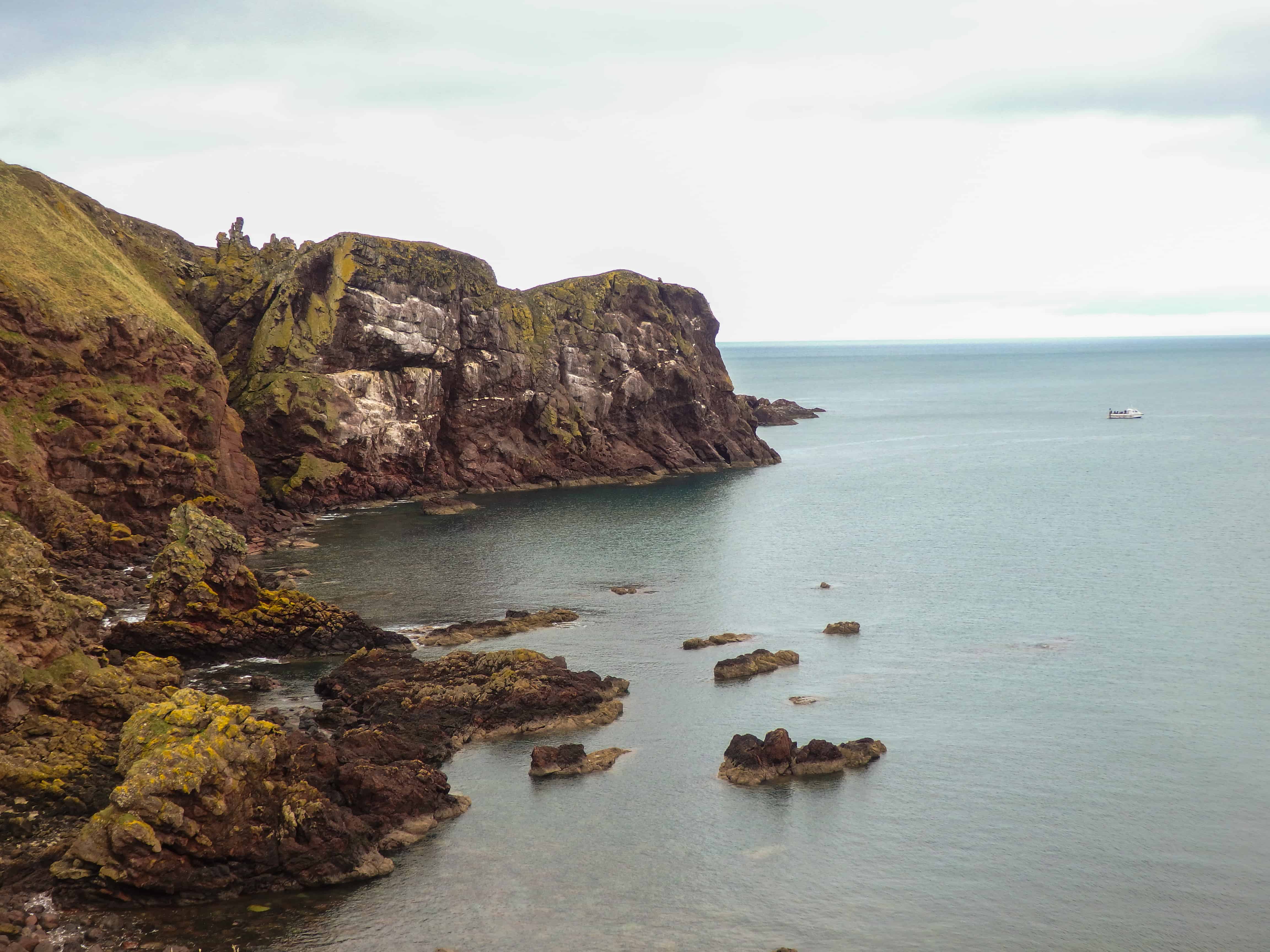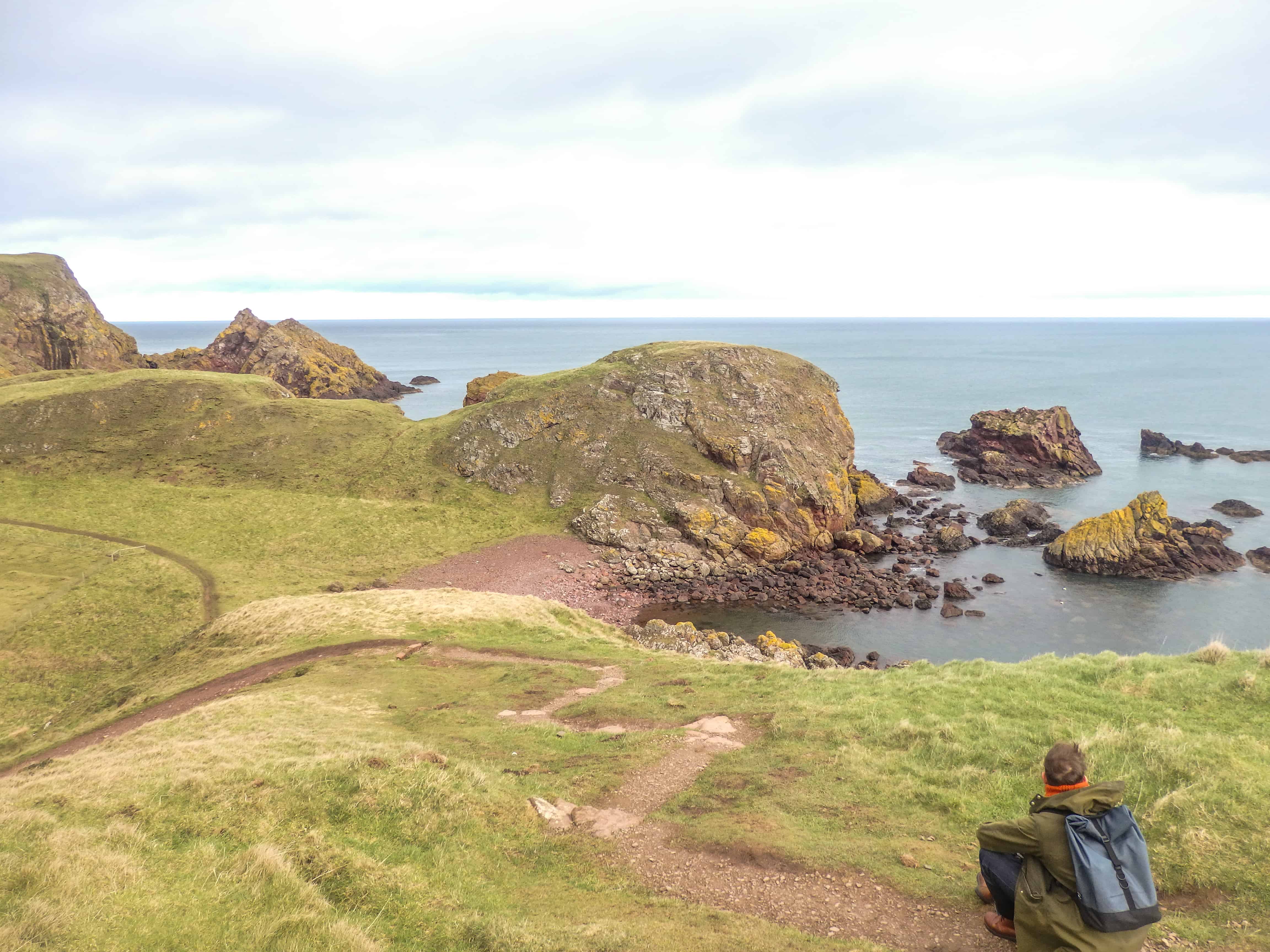 4) Photograph St Abbs Lighthouse
The most famous sight within the reserve is the Lighthouse and Foghorn built by Lighthouse Stevensons in 1862. I was rather sad I couldn't get inside the grounds to take the famous photo, but you can check it out via artist Ian Oliver.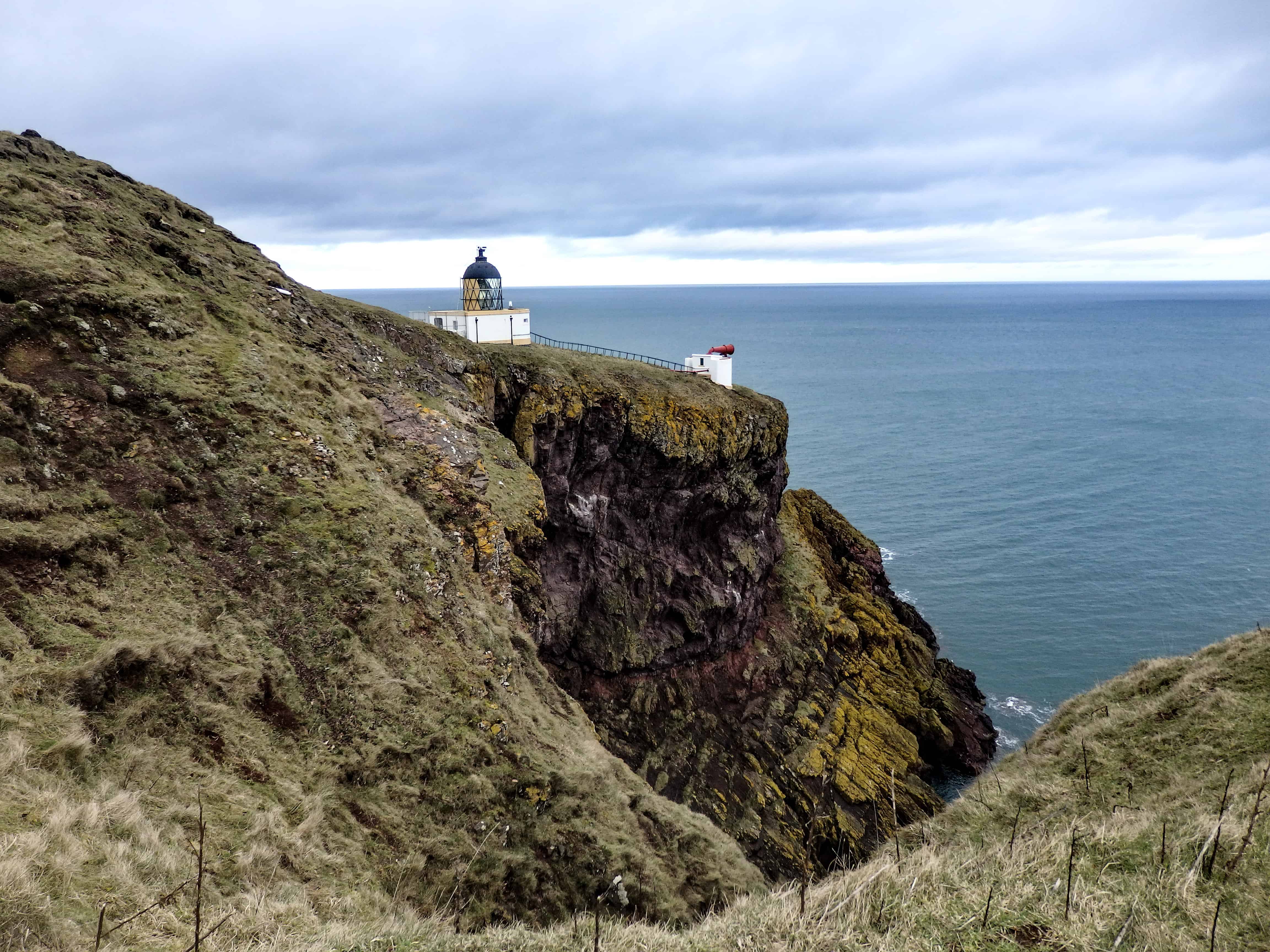 5) Walk along the cliff path to Pettico Wick Bay
The cliff paths run north to the unusually named Pettico Wick Bay, where you can spot folded rocks and 400 million-year-old pink & purple volcanic lava which form ledges for the seabirds. Oh and Berwick Law and Bass Rock way into the distance, and on a very clear day, you can see the volcano to top them all, Arthur's Seat.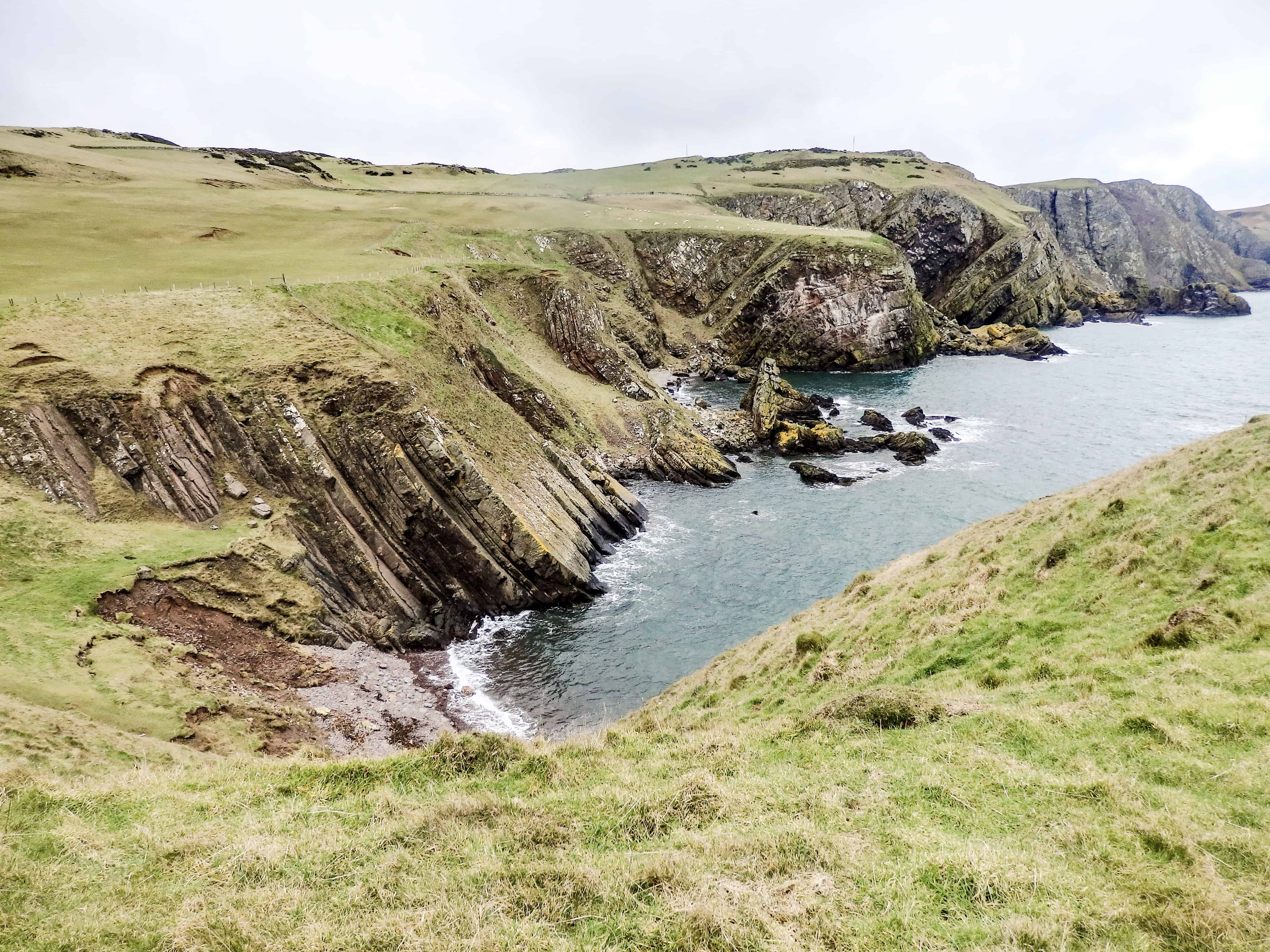 … and finally for crab sandwiches!
The St Abbs Head walk is about a 4-mile round trip, so head back via Mire Loch to one of the harbour cafes for an amazing crab sandwich… that's if I haven't munched them all. We had crab sandwiches at Ebb Carr's Cafe but they are also available at the Old School Cafe and had to the Visitor Centre for a warm welcome and to find out more about the area.
How to visit St Abbs in the Scottish Borders
Located just of the A1, 20 minutes north of the border with England, St Abbs great stopping point if you are heading north or the perfect distance for a day trip from Edinburgh. Car parking is available at the harbour (£1 an hour) or the National Trust Car Park (£2, free for members, no time limit) where there a visitor centre and loos. If you don't drive, then catch a Perryman's bus, the 253 runs from Edinburgh to Coldingham and the 235 from Berwick.
We did the St Abbs Head walk via Walk Highlands, but there are shorter walks too!
Love from, Scotland x