Welcome to the Plough at Cow Brow, Cumbria… The drive north to Scotland can be a lengthy one – especially if you are heading for a road trip around the Scottish Highlands – which means a lot of time spent on the M6 with only service station coffee to cheer you up. However, I'll let you in a secret, just five minutes off the motorway on the way to the pretty village of Kirkby Lonsdale is The Plough Inn Lupton*, the perfect stop halfway to or from Scotland.
If you fancy making a night of it (or more, you won't want to leave!) the Plough's location at Lupton is also perfect to explore Cumbria and both the Lake District and the Yorkshire Dales. Let's check in.
This post contains affiliate links I may make a small commission from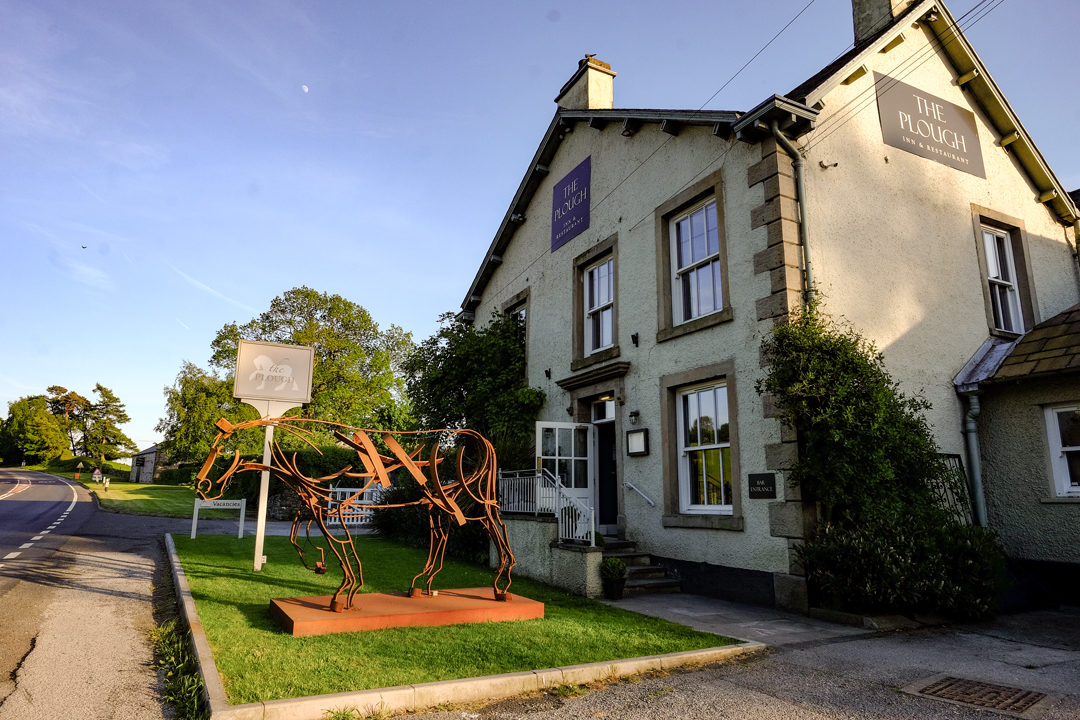 Stay at The Plough Lupton
I love a good pub, and The Plough Lupton (otherwise known as the hamlet of Cow Brow) ticks all the pub boxes – on the bar there are five real ale hand pumps, there are lots of unusual and local gins to choose from, the stone-flagged lounge has big comfy sofas, there are real fires, a good looking menu served all day, a large beer garden outside and upstairs, 6 incredibly comfy bedrooms.
Our room for the night was the recently refurbished 685ft – yes you read that right – 685ft Torsin Suite with its king-sized bed, huge corner sofa (which also converts into a bed if you travelling with the kids) and giant bathroom with rainforest shower and roll top bath. 
With all the extra touches more usually found in a 5-star hotel; an honesty bar with champagne and pork scratchings, an Illy coffee machine and shortcake biscuits and a record player with a collection of classics, it would be easy to decide just to stay in your room and relax… However, doing so would mean you'd miss a great meal in the stylish restaurant downstairs.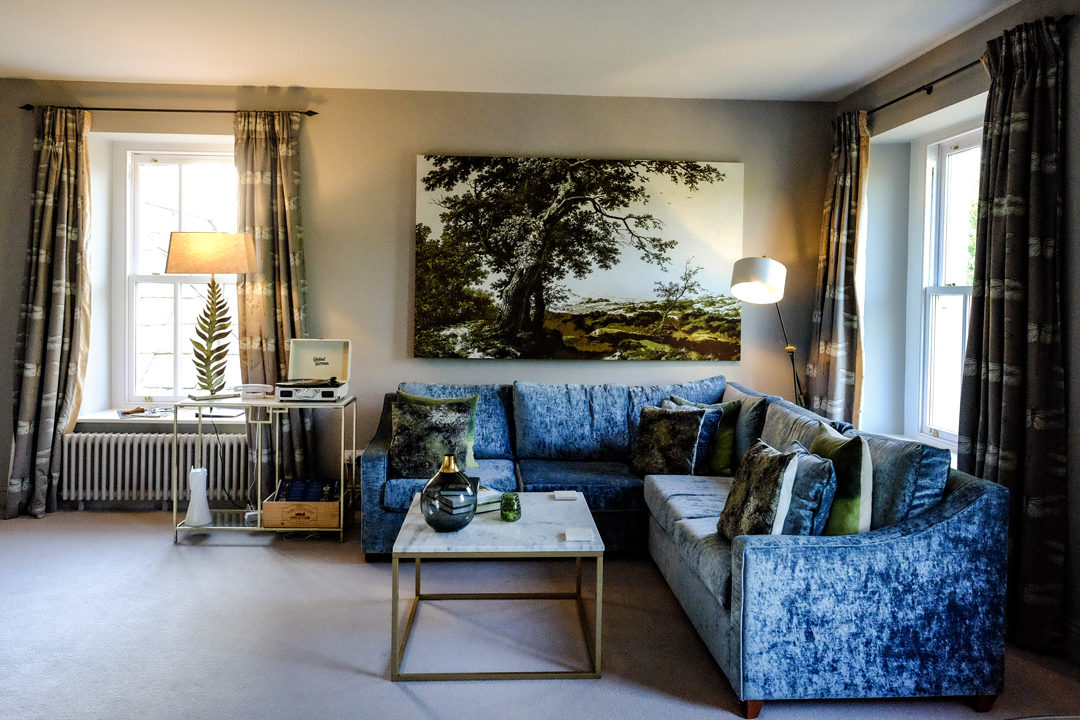 Food at the Plough Lupton
The ground floor of The Plough Lupton is tardis-like with a cosy bar, lounge area with fire and an extensive and beautifully decorated dining room, with spaces for large groups and more intimate tables for couples. The Plough's menu offers up modern bistro dishes, pub classics, steaks and a specials board.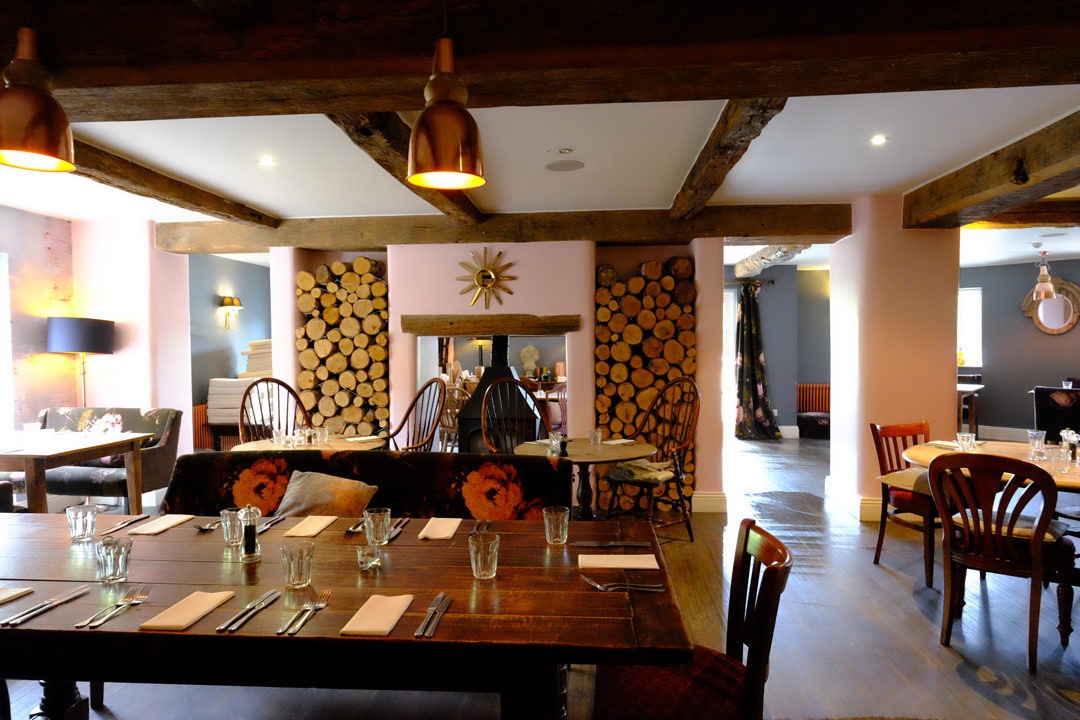 From the Plough's spring menu try new season asparagus served with slow-cooked egg, watercress bavarois (a savoury set cream) served with crispy air dried ham. Moreish and tasty but fresh at the same time, although I'd been hoping for a runny egg.
On the other side of the table, crispy squid rings had an absolutely incredible pork crackling crumb and were served with a delicious white soy and ginger dipping sauce. We both agreed we'd be back to The Plough purely for the quality of this dish alone.
Our choice of mains couldn't have been more different. I can't see past a risotto and B past a good rack of ribs. The Plough's wild garlic and spring vegetable risotto was served with a blue cheese and walnut dressing and was absolutely delicious. I love the subtle taste of wild garlic, it was packed full of creamy veg and the blue cheese gave it a sharp and salty kick. I also added a side of rocket and Parmesan, just because I like cheese. B's ribs were a slow-cooked delight with an incredibly rich bbq sauce. Big food at its best – one to consider if you are out in the Lake District fells!
Even after all that food, we managed to squeeze in dessert as I'd spotted English Lakes ice cream on the menu – their thunder and lighting ice cream (double Jersey cream with cinder toffee and chocolate sauce) is a personal favourite. After dinner grab a couple of whiskies (look out for The Lakes Distillery) and retire to your room, pop on a record and just relax…ahh bliss.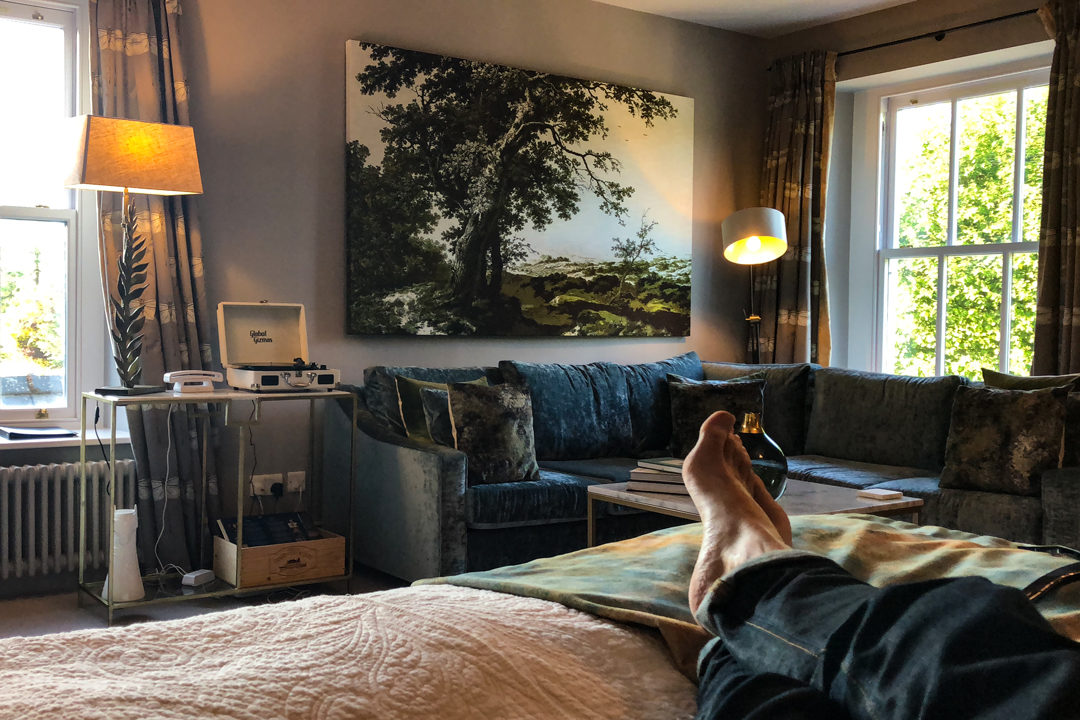 In the morning, full cooked breakfasts are served from 8.30 – 9.30 am to set you up or the day. Both veggies and vegans are really well served at the Plough Lupton – for breakfast try the garlic mushrooms and spinach on toast – delicious.
Things to do near the Plough Lupton
If you can drag yourself from your room, both the Lake District and the Yorkshire Dales are on the Inn's doorstep. Why not…
Stay at the Plough Lupton*
Love, from Scotland x