Let me introduce you to Duke & Baron. Otherwise known as the Kelpies, Falkirk's famous horses.
Mythical sea beasts, shapeshifting water spirits which inhabit our rivers and watercourses. Have you found one wandering the paths looking out for weary travellers to help safely along their way?
Watch out, for to ride a Kelpie would see sudden death, for they aim to drag you back into the river with them. They possess the power and strength of a hundred horses, and a tamed Kelpie is a wondrous thing. Get a bridle on one and they'll be your loyal servant forever.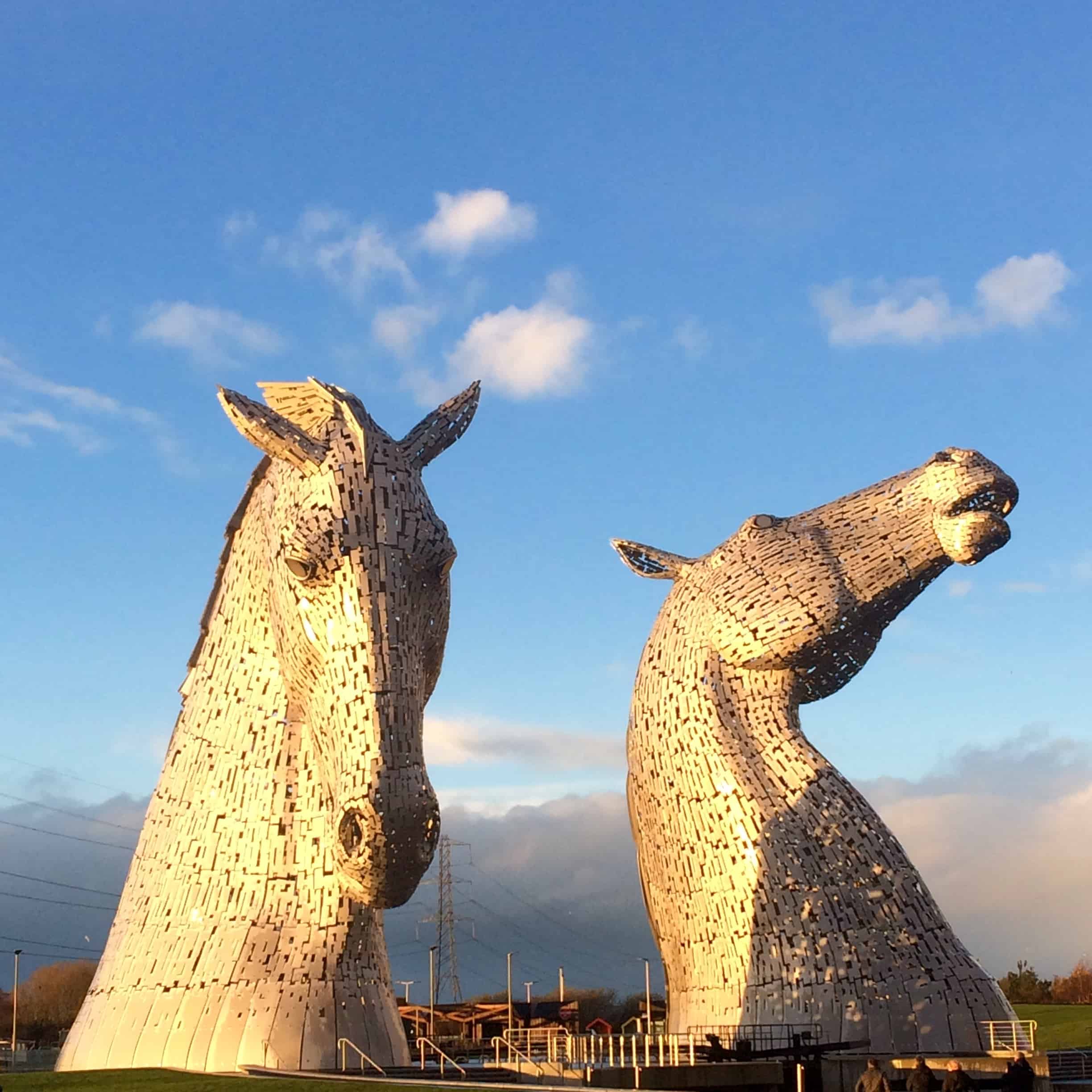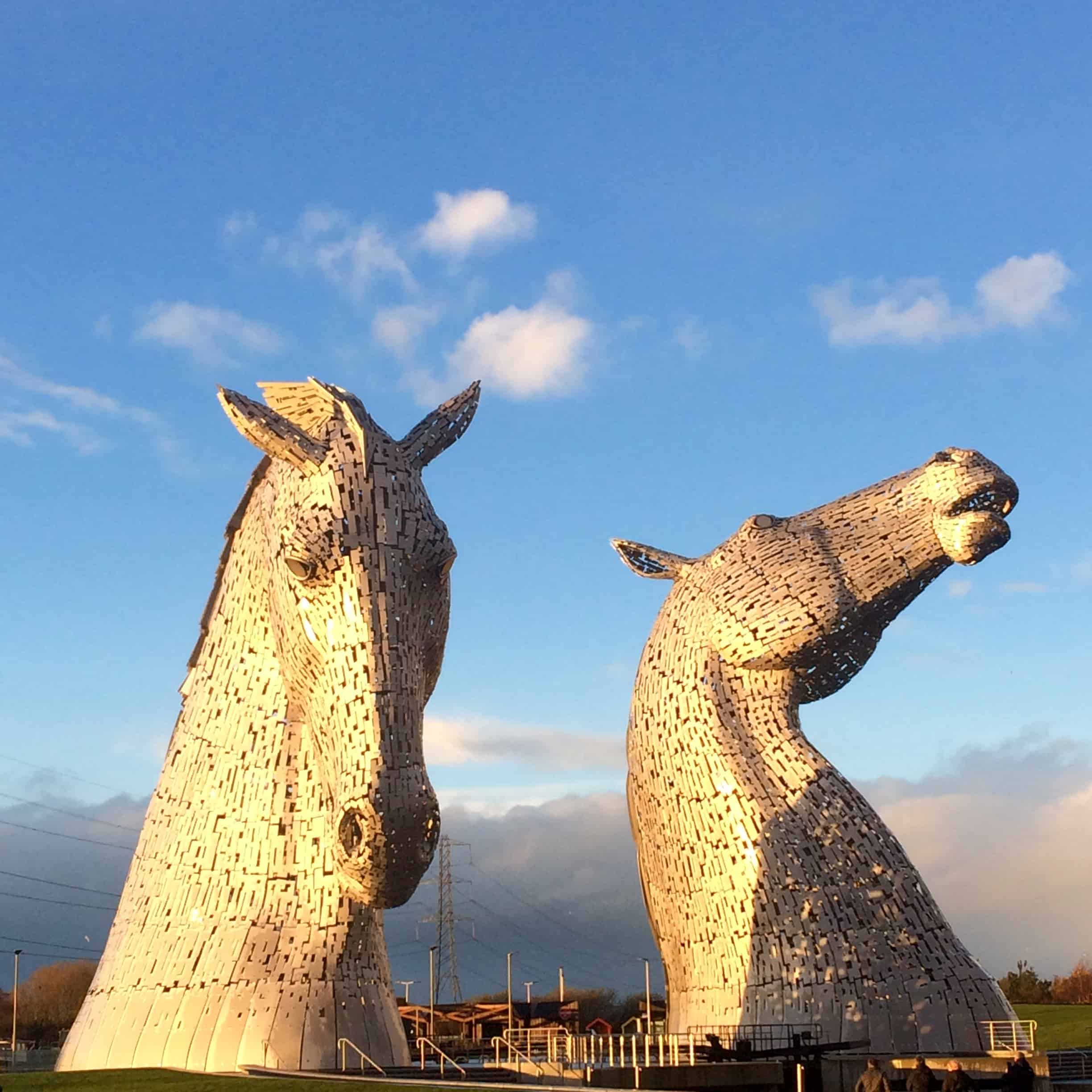 Much like the amazing Clydesdale horses upon which the sculptures are based and which help build the Forth & Clyde canal, upon which a new stretch of canal, connecting Falkirk to Grangemouth, these amazing sculptures now sit. They don't look quite as evil now do they?
You'd just want to give him a cuddle…
Visit The Kelpies in Falkirk, Scotland at The Helix Park.
Make sure you also visit the Kelpies at night, they are spectacular!
Love from, Scotland x