How to stay in a castle in Scotland…
Fancy staying in a castle in Scotland? Why not check into a gorgeous luxury suite in a spectacular tower house sitting high above the beautiful River Tweed.
Complete with a four poster bed, roaring fires, a roll top bath and all the modern comforts -and the best bit is you get the whole of this 12th century ancient castle, including the ramparts all to yourself! Let's check in to Queen Mary's Chamber at Neidpath Castle for the night.
This post uses affiliate links from which I may make a small commission from.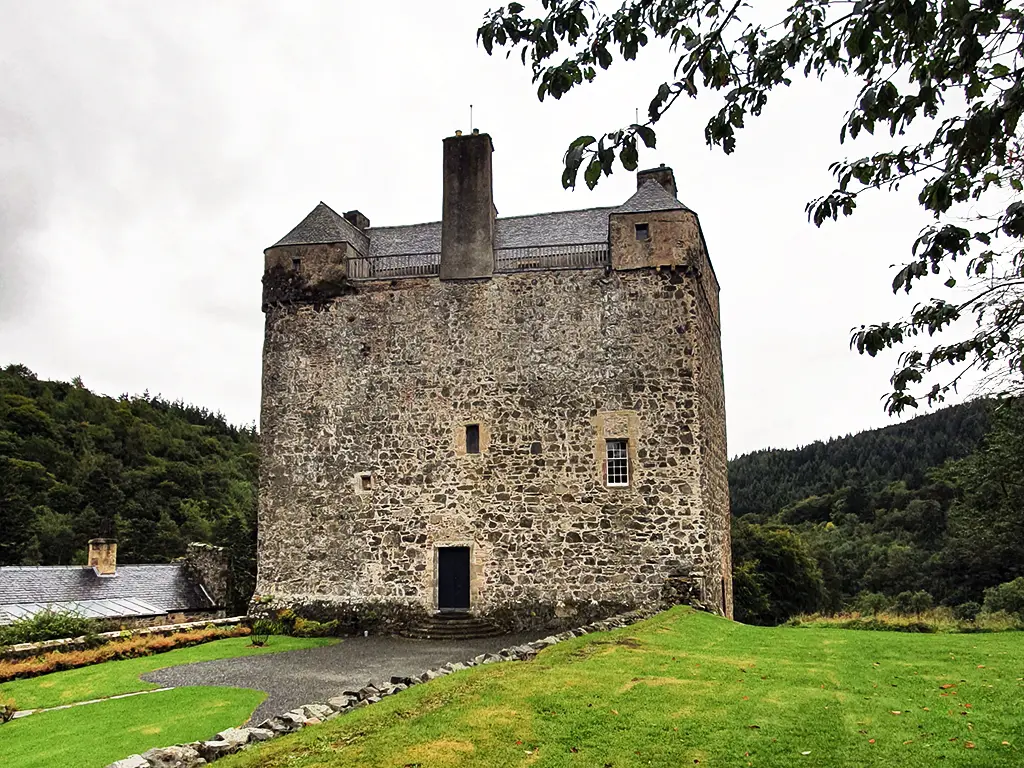 A castle stay in Scotland, Neidpath Castle
Queen Mary's Chamber at Neidpath is so much more than a hotel room. With your own key to the whole castle, enter through the huge front door before ascending the castle's winding staircase three floors to your own hidden private suite.
Inside the Queen Mary's Chamber is a stunning, two room suite. First there is an incredibly comfy and cosy lounge with an huge open fire, squishy sofas and dining area for two. There is even a kitchenette hidden in the wall, complete with delicious treats. The Queen Mary's Chamber is self catering, and has a large kitchen on another floor if you really need to cook.
Next door in the adjoining bedroom there is a giant canopied four poster bed with crisp sheets, a second seating and dining area in front of an open fire, and a gorgeous roll top bath overlooking the River Tweed.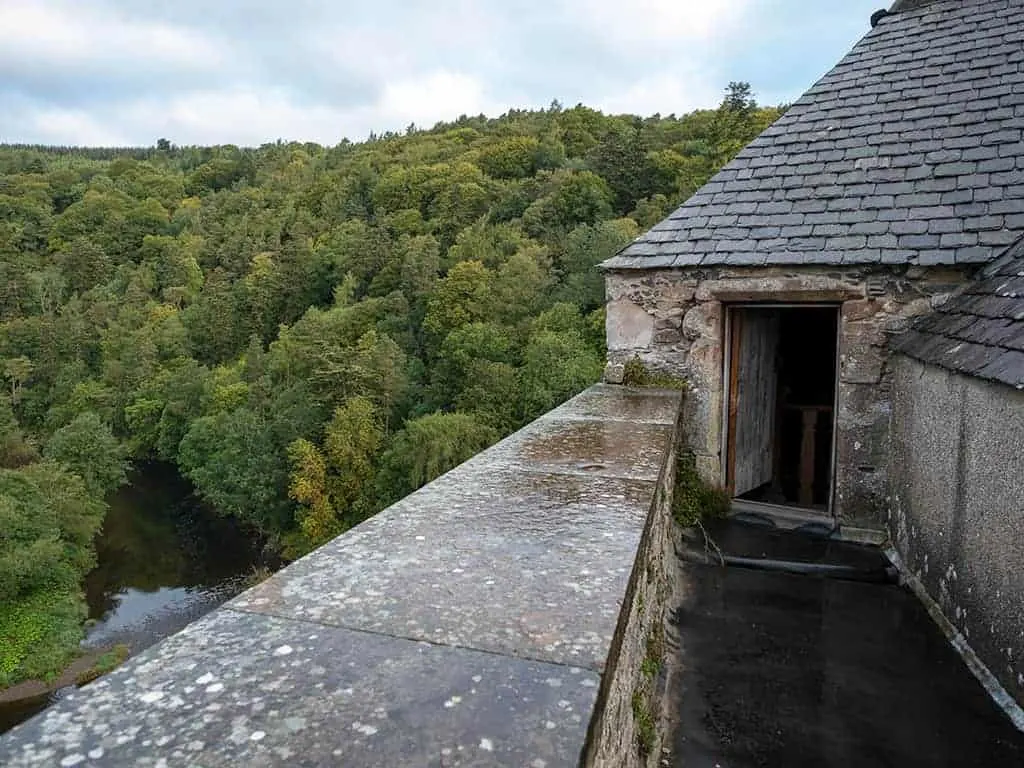 After you have checked in and been shown around, it is time to explore your own castle – ascend to the castle's rampard for a view across the river to Peebles, before returning to your suite to light the fires, pop a bottle in the fridge, run yourself a bath and settle in for the evening with a glass of fizz.
Named after Mary Queen of Scots who stayed here in 1563, Neidpath Castle offers up one of the most luxurious castle lodgings in Scotland!
Book Queen Mary's Chamber at Neidpath Castle*
Looking for family castle accommodation? Barns Castle* is also owned by the Neidpath family and also located near Peebles sleeps up to four guests.
Castle accommodation Scotland
Neidpath Castle has quite a history…
Originally built in the late 1190s by Sir Gilbert Fraser, and passed down through the Fraser clan for over 100 years, Neidpath Castle's last Fraser owner was Sir Simon Fraser II.
A Scottish Knight known as 'The Patriot' for his fearless feats in battle against the English. A friend of William Wallace, Sir Simon was unfortunately hung, drawn and quartered along with Wallace in 1307. Neidpath Castle was then burnt to the ground!
The castle then passed to the Hay family, who rebuilt the tower house and managed to hold on to it for the next 350 years until Oliver Cromwell tried to destroy it in 1650. Cromwell was rather good at demolishing Scottish castles. However, he failed to demolish Neidpath.
However, in 1668 John Hay, 1st Marquess and 2nd Earl of Tweeddale lost the castle to bankruptcy after he was sacked from the Scottish Parliament for supporting the Darien Scheme, a fatal emigration of Scots to a 'new Caledonia' trading post in Panama.
The castle then passed to the Douglas family. Sir William Douglas had three daughters – the youngest Jean was immortalised in Sir Walter Scott's poem "the Maid of Neidpath". Sir Walter Scott visited Neidpath in1803.
Jean was refused permission to marry a man beneath her status and was said to have pined away as she sat "on Neidpath's tower, to watch her Love's returning". Jean is now said to haunt the castle… all good castles deserve a ghost.
Since 1668 the castle has been owned by the Earl of Wemyss, otherwise known as Lord Neidpath. The Queen Mary's Chamber at Neidpath Castle now offers fabulous luxury castle accommodation in Scotland near to Edinburgh and the pretty town of Peebles.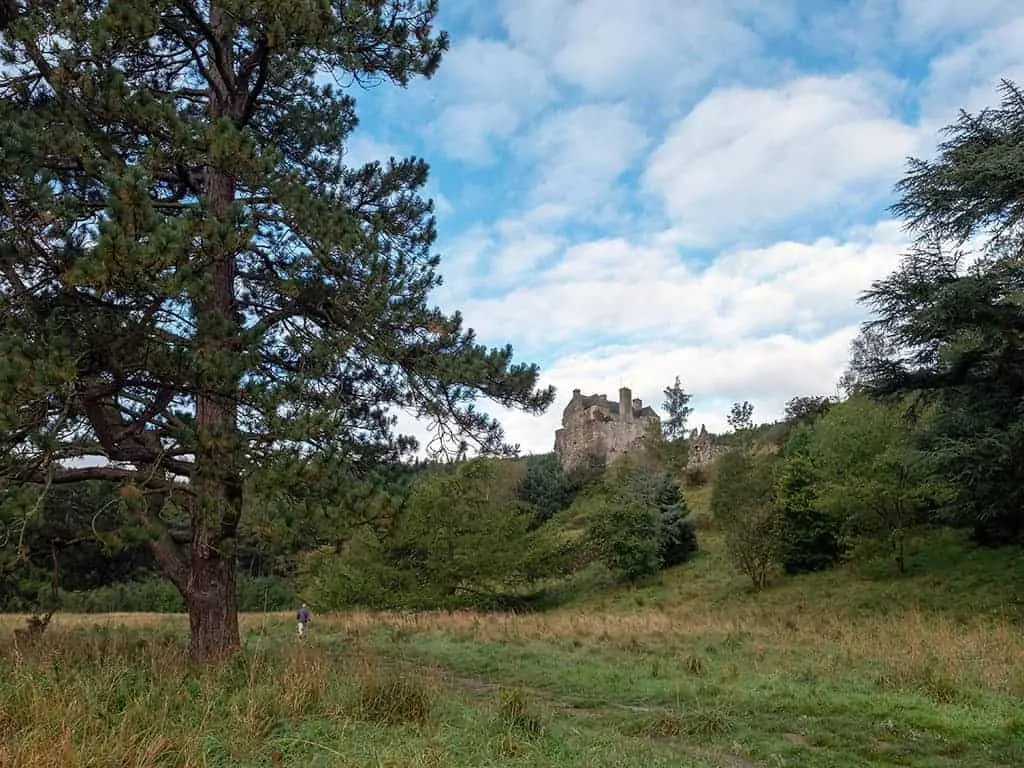 Things to do at Neidpath Castle, Peebles
If you can managed to leave your stunning castle suite, there are lots of things to do around Neidpath Castle:
Visit Abbotsford – a stunning country house built in the 1800s as the home of famous Scottish novelist and poet, Sir Walter Scott. Opened to the public in 1833, Abbotsford if now a fantastic visitor attraction with stunning rooms and a beautiful walled garden and a fantastic library.
Dawyck Botanic Garden – a north-facing hillside rising 850ft above sea level, wouldn't normally be where you'd expect to find a botanic garden, but deep in the Tweed Valley hides one of the world's most spectacular arboretums. Dawyk comes alive in Summer and Autumn when the colours of the famous Azalea Terrace are at their brightest but the garden is gorgeous whatever the season. .
Rosslyn Chapel – History buffs will love Rosslyn Chapel and the walk around Roslin Glen. Rosslyn Chapel whilst being famous for the Da Vinci Code (and the potential hiding place of the Holy Grail) is actually one of Midlothian's not so hidden gems. A fantastic 15th-century chapel sitting above a beautiful glen, the interior is exquisitely carved and decorated.
Fancy trying mountain biking? Three of the 7 Stanes, Scotland's world-class mountain biking centres in the Scottish Borders – Glentress, Innerleithen, and Newcastleton are nearby. With a wide range of mountain bike routes available to suit all levels, we are complete beginners and love the Upper Green Route with its fabulous views across Peebles.
Love being active? Go Ape offers up a tree top adventure – swing through the trees, climb huge obstacles, brave huge zip wires and launch yourself off platforms with glee.
Read more – my complete guide to Midlothian and the Scottish Borders
Read more – my Midlothian and Scottish Borders Itineraries
Or you could just run yourself a bath in your suite and stay there for the foreseeable – I know what I would do,
Love, from Scotland x
Book Queen Mary's Chamber at Neidpath Castle*
Looking for family castle accommodation? Barns Castle* is also owned by the Neidpath family and also located near Peebles sleeps four guests.
My stay at Neidpath Castle was complimentary as part of a trip with Scotland Starts Here.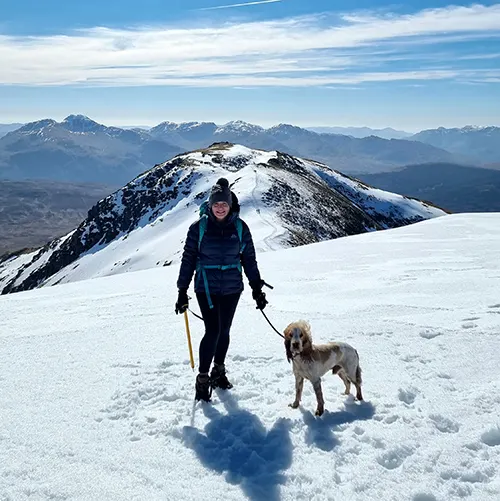 I'm Kate – a travel writer and photographer living in Scotland. Love, From Scotland is the Scotland travel guide that shows you where to stay and how to get outside in Scotland.