Located on the edge of the Lammermuir Hills in East Lothian, Blinkbonny Wood campsite might be no frills but it is as blissful as you can get.
I love camping in Scotland; pitching up on a beautiful site, lighting the campfire, BBQ cooking, and silly chat around the fire. With beautiful weather predicted last weekend we pitched up with friends at new discovery, Blinkbonny Wood in East Lothian.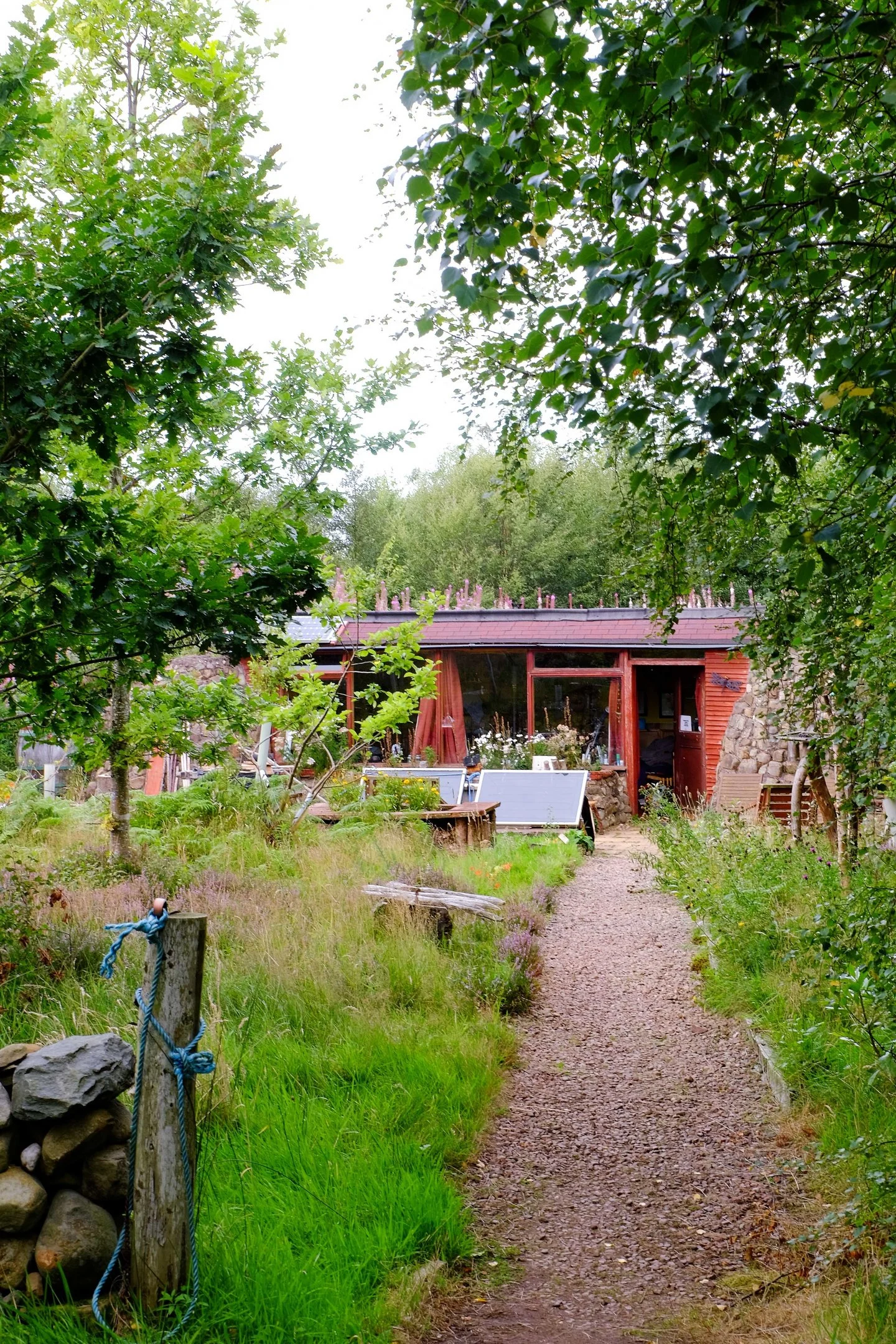 Located on the edge of the Lammermuir Hills, just to the south of the pretty village of Gifford, Blinkbonny Wood is as close to you get to wild camping without actually wild camping in Scotland.
Basically this is wild camping but with a loo. A composting one in a falling down shack, but a loo all the same. There are no showers, no drinking water, no electricity; you need to bring everything yourself. However, fires are practically encouraged (there are not that many campsites in Scotland that allow fires – and logs from the wood are only £2.50 a bag), it is a pet friendly campsite and camping is a bargain at just £6 a night (minimum £10 per pitch) with kids under twelve just £1.
Blinkbonny might be no frills but it is as blissful as you can get.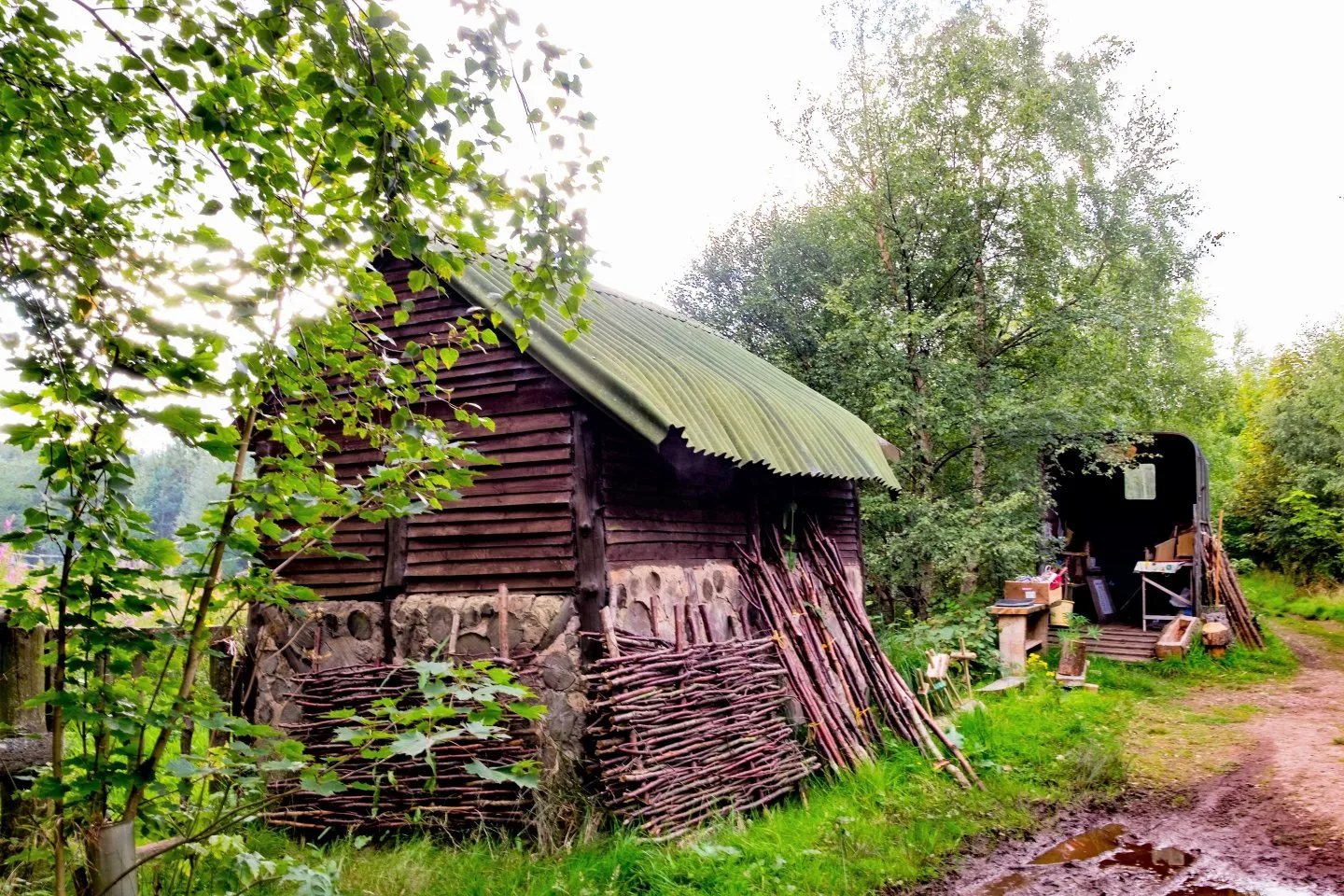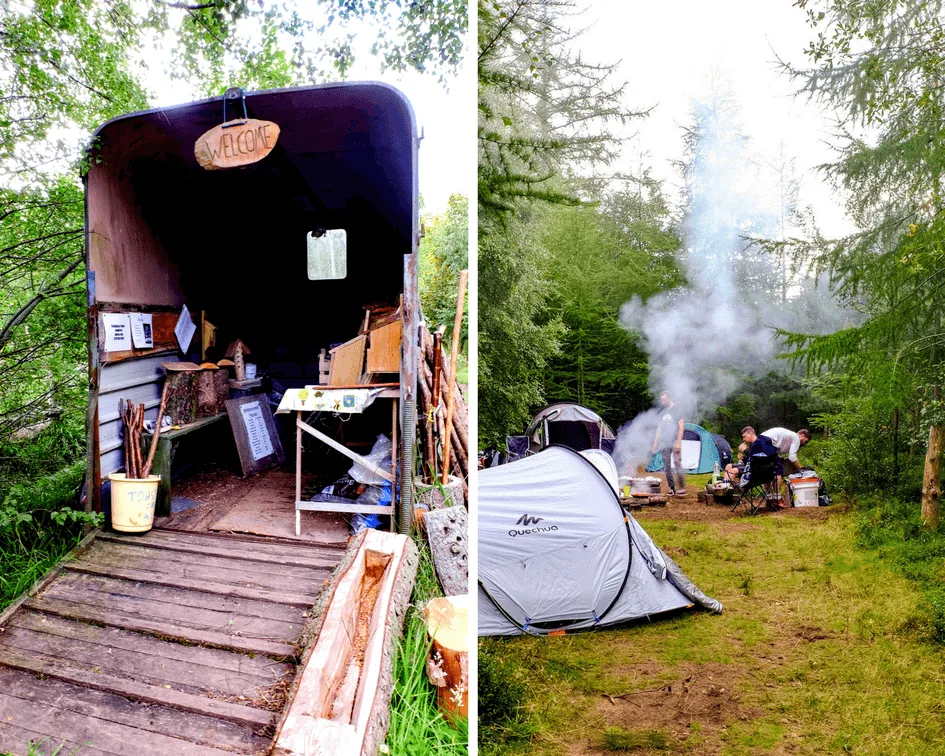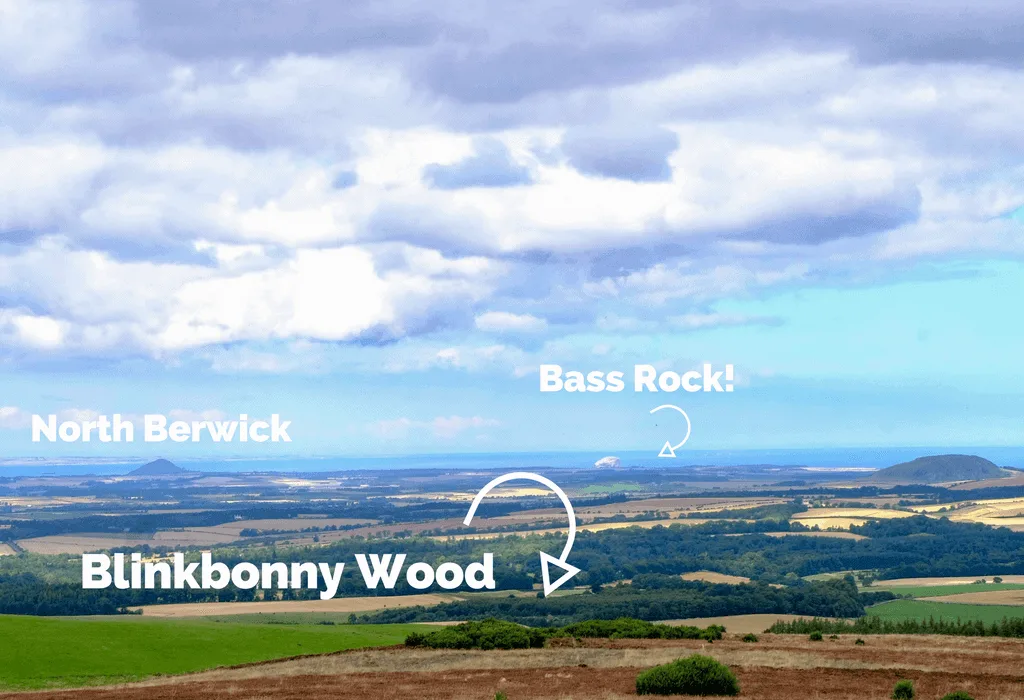 You might be tempted to just pitch the tent, light the fire and put your feet up, but with the Lammermuirs Hills accessible directly from the site it would be a shame to miss out on the view.
Head south from the site entrance, past the huge bulls (they will sound very strange at night!) and follow the path to the top of Lammer Law, for views north to East Lothian, North Berwick Law and Bass Rock – and from the top across to Edinburgh. If you are feeling fit, a 7-mile loop will take you past Hopes Reservoir and back through Longyester to the campsite.
The start of Autumn is the perfect time to visit the Lammerlaw Hills, as the heather is just turning purple and the light seems to fall perfectly on the rolling hills…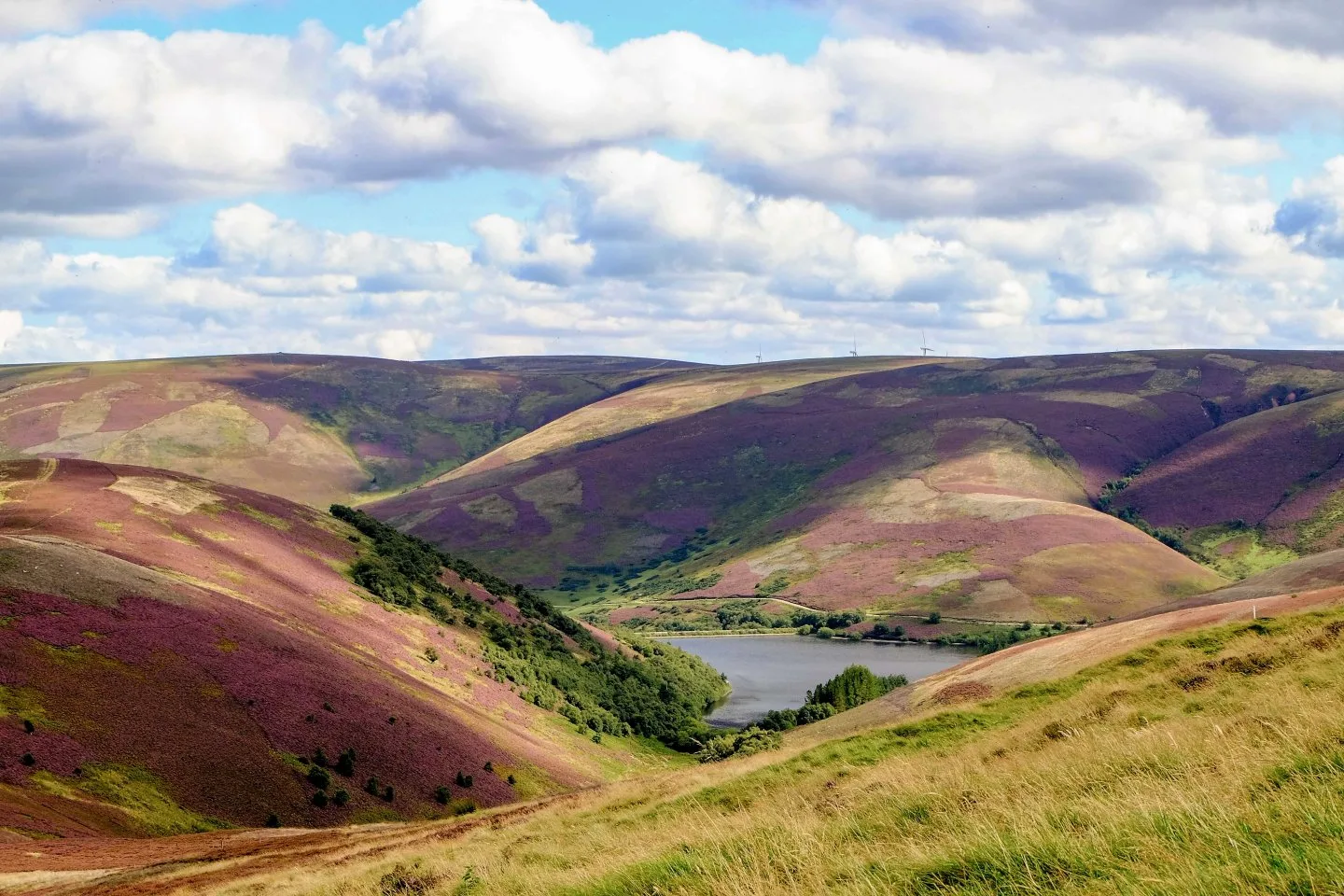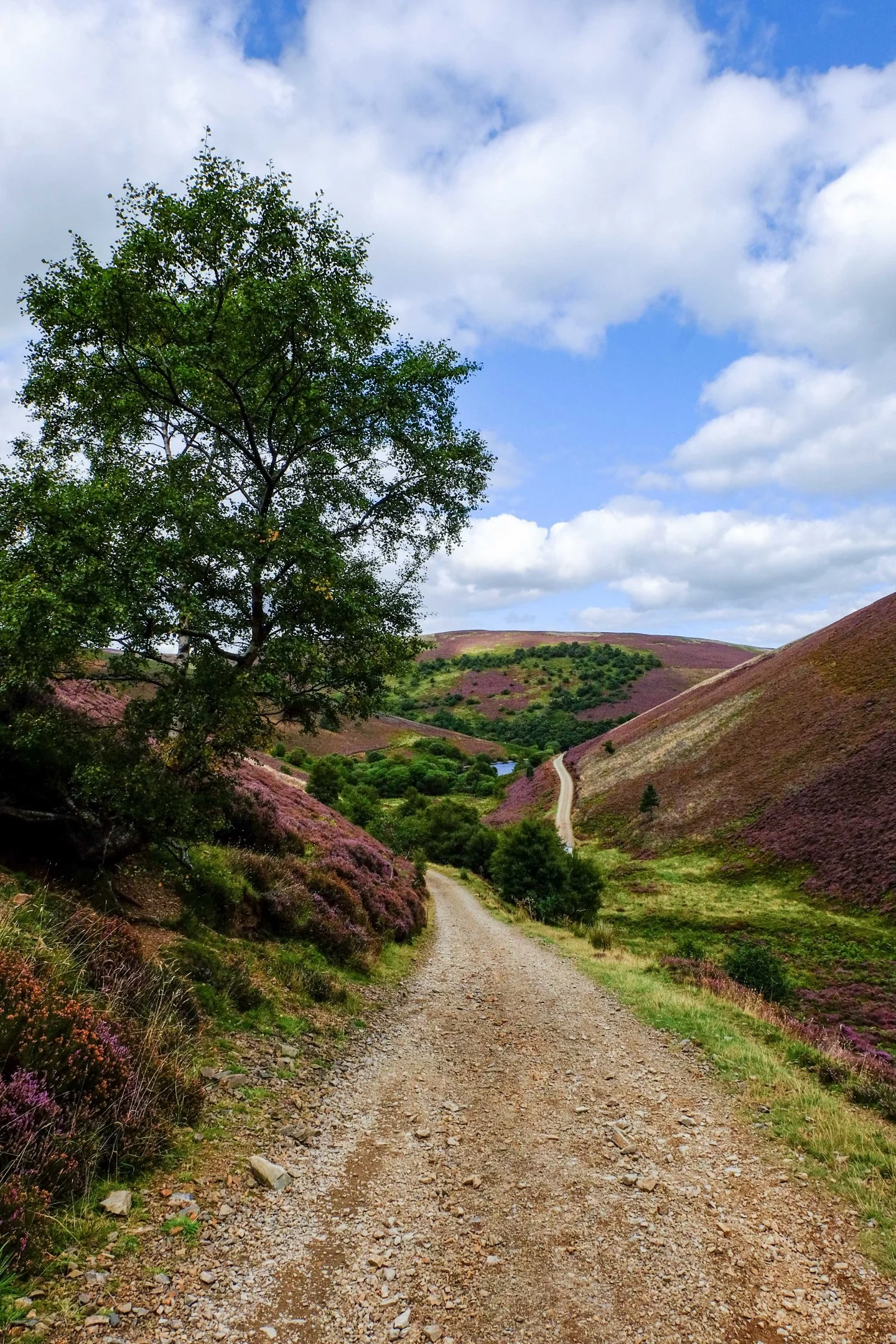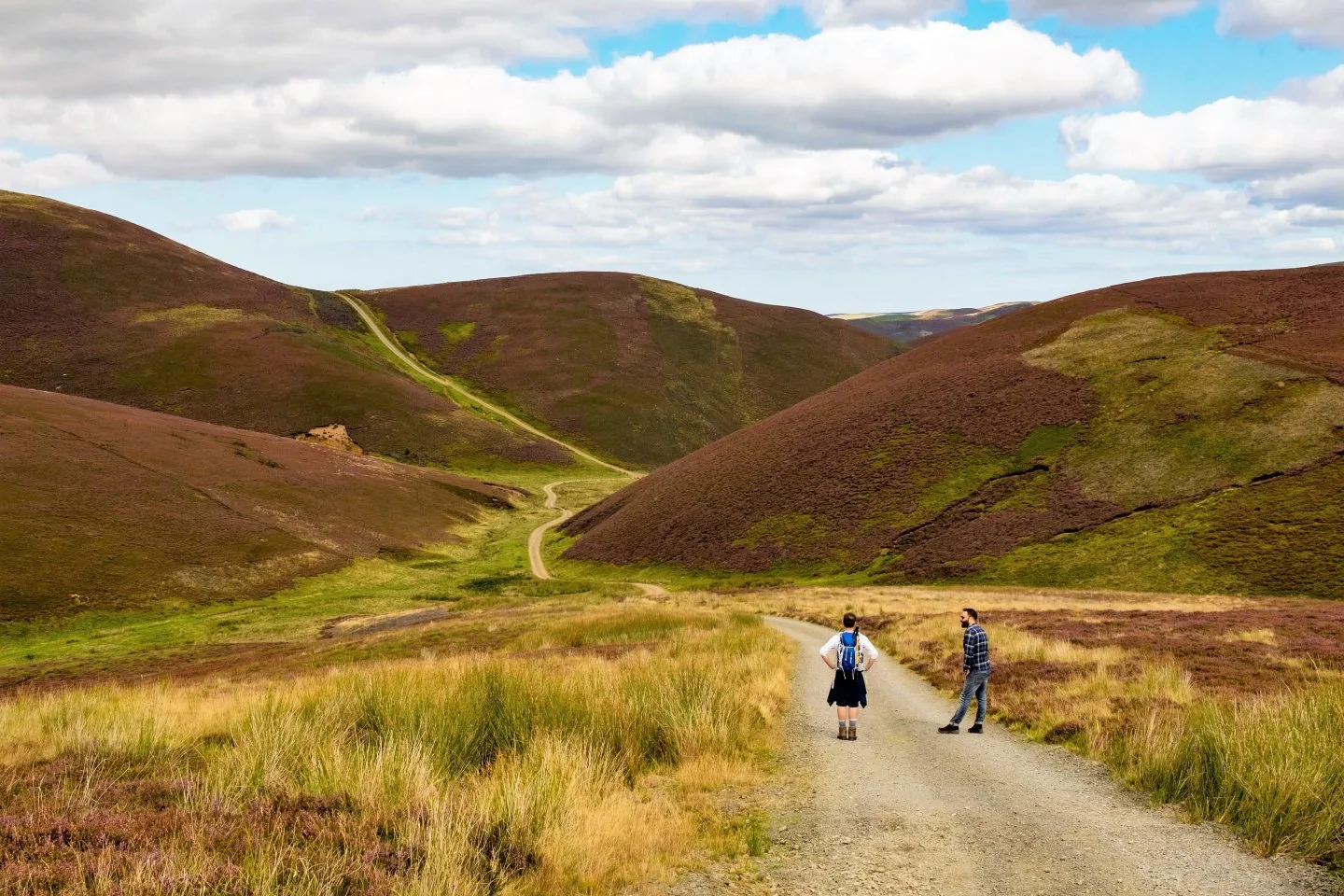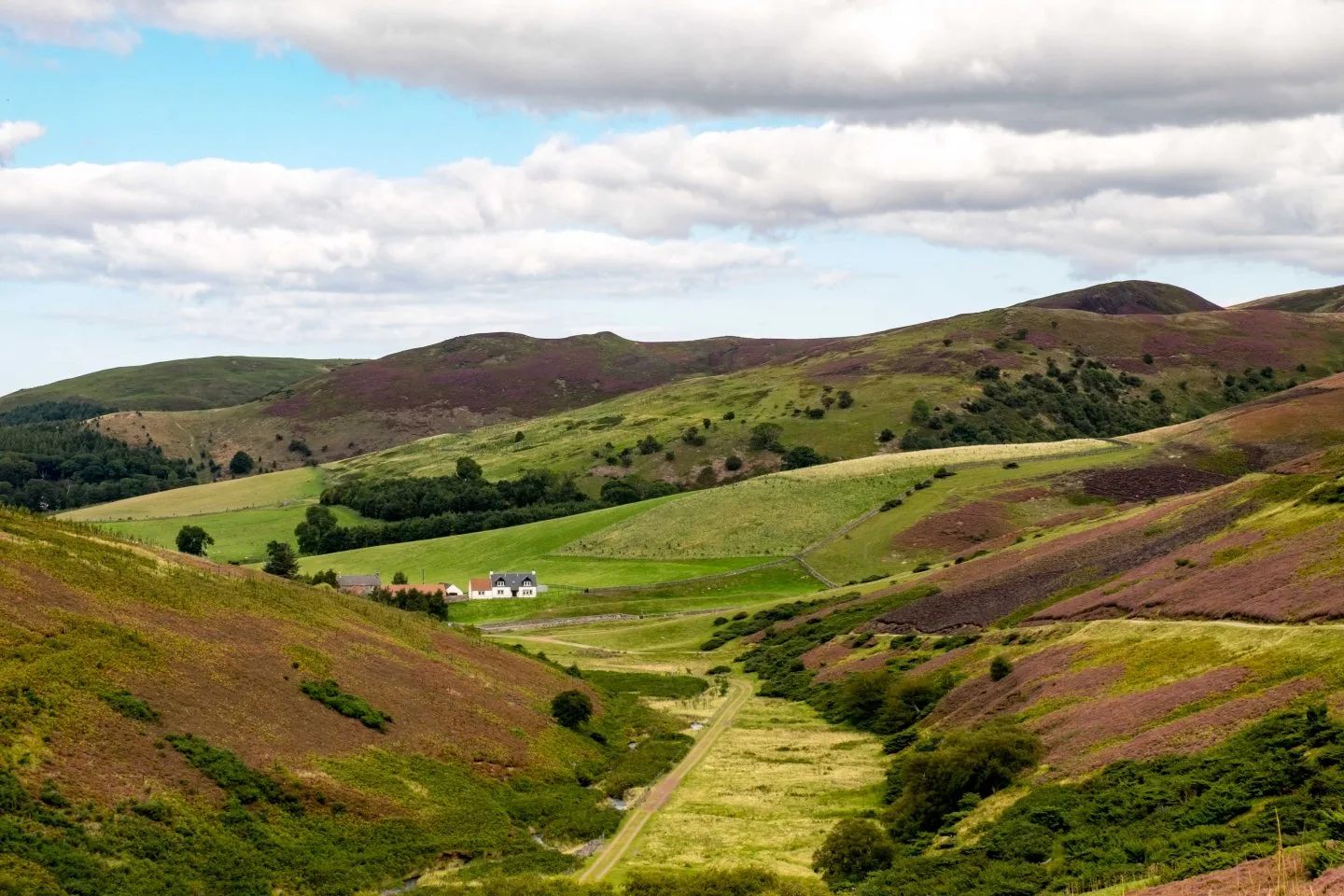 We returned to camp to feast by the fire under a million stars – with no electricity the milky way is all yours. Autumn is arriving in Scotland and with it cooler nights, and much shorter days. Thankfully, the start of September always allows for one last chance to get the tent out and rough it in the woods! It was the perfect weekend – and a fitting way to say goodbye to summer in Scotland. But shhhh don't tell anyone about Blinkbonny Wood, otherwise, you will spoil it for everyone.
Love, from Scotland x
Blinkbonny Wood– a campsite near Edinburgh
Lammer Law and Hopes Reservoir Walk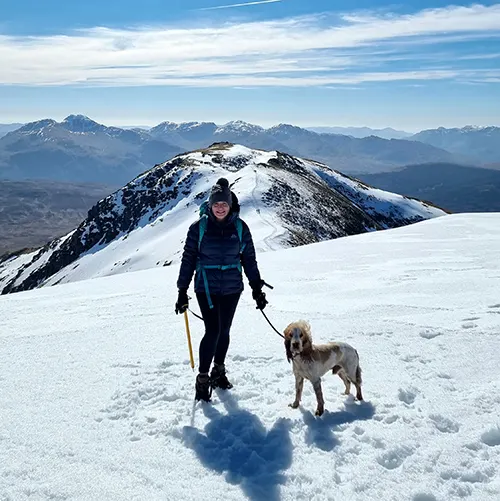 I'm Kate – a travel writer and photographer living in Scotland. Love, From Scotland is the Scotland travel guide that shows you where to stay and how to get outside in Scotland.