The villages of the East Neuk of Fife are undisputedly some of Scotland's prettiest. Joined by a 117-mile coastal path with incredible views across the Firth of Forth to Edinburgh and Bass Rock, the East Neuk is also home to Catchpenny Safari Lodges – 8 luxury glamping tents perched out on the coast between Elie and St Monans. Looking for glamping in Scotland? Let's check in for the weekend.
Glamping in Scotland at Catchpenny Safari Lodges
The 'East Neuk' or eastern corner of the 'Kingdom of Fife' is one of Scotland's hidden gems. It might be a bit of challenge to get here – the closest train stations are Cupar or St Andrews or a long and winding road from the Forth Bridges – but it is well worth the effort. Book your train tickets with trainline.com*.
Until recently, accommodation in the East Neuk was limited to (albeit rather pretty) seaside cottages mostly bookable by the week, and a couple of Inns, but all that has changed with the opening of Catchpenny Safari Lodges.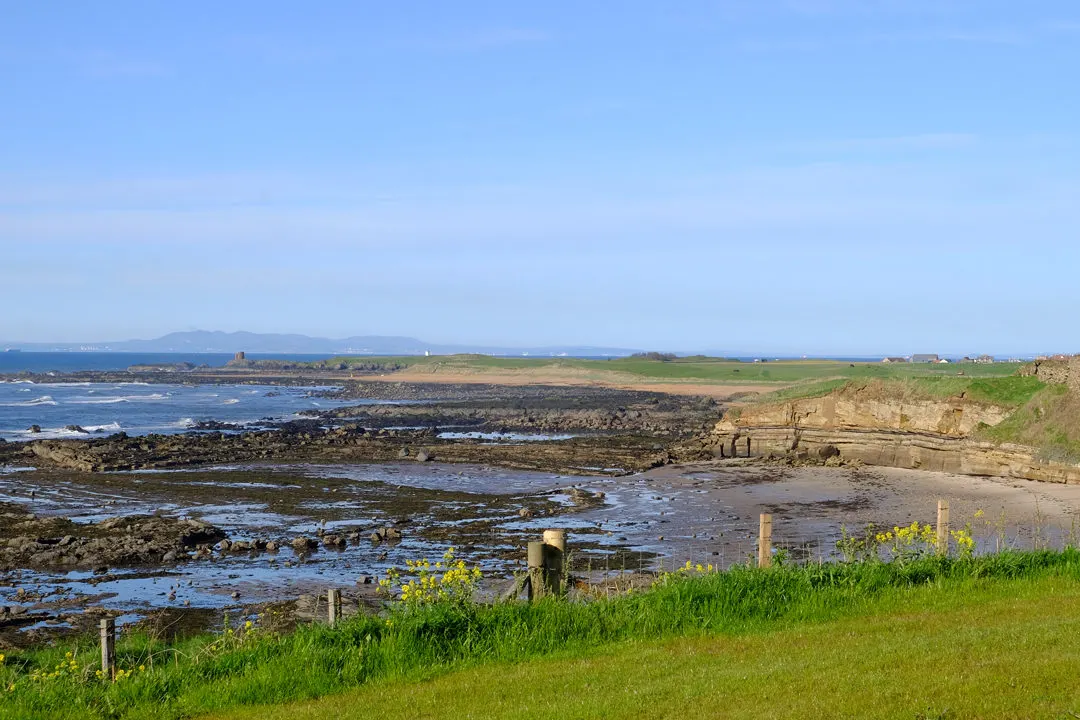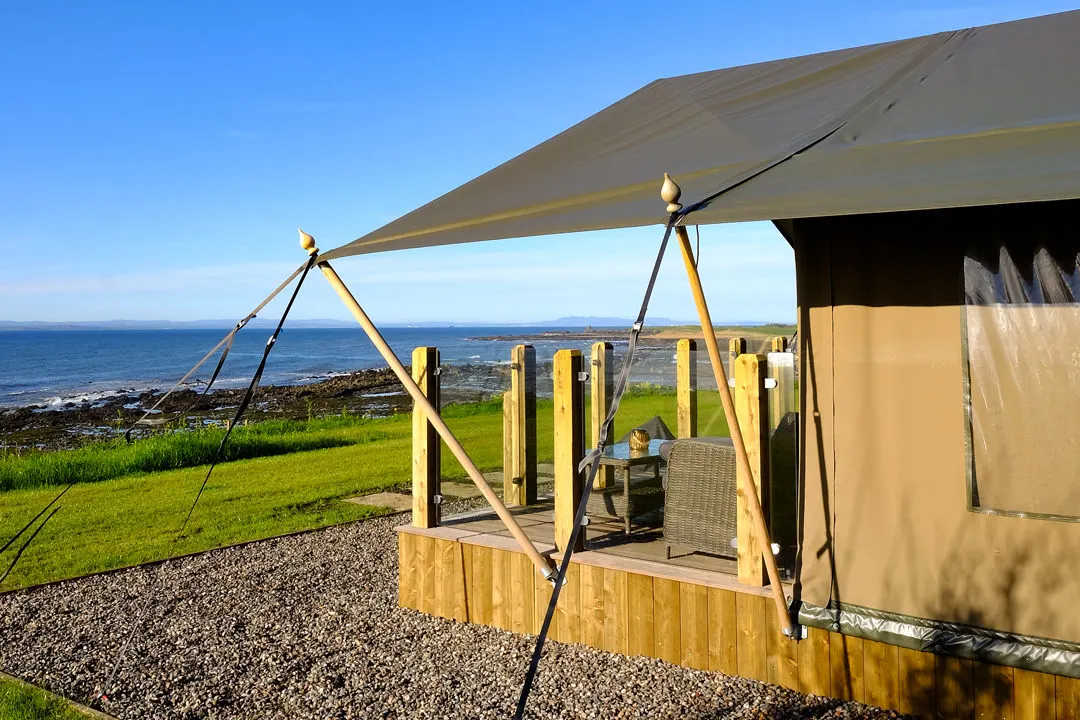 Sleeping up to six in three bedrooms (a double, a twin and a rather cute cabin bed) and decorated in a 'safari meets luxury Scotland 'style until it rains you will quickly forget you are actually in a tent. Thankfully, whilst the west coast of Scotland is all dramatic sea lochs and towering mountains, the east is a little more sedate – think rolling hills, farms as far as the eye can see, glittering sun-blessed beaches, and yes, the east coast really does get more sunshine than the west.
The safari tents have everything you would wish for – a kitchen with a gas stove and a nifty wood-burning oven (which also doubles up as your heater) and enough pots and pans to cook up a storm. If you do fancy cooking, Catchpenny Safari Lodges are next to Ardross Farm shop – perfect for grabbing some of their grass-fed steaks for the BBQ/fire pit – and local products for your breakfast. Make sure you take away one of owner Fiona's pies, local asparagus for the griddle or over 40 types of vegetables grown on their farm.
If you want to eat out, stroll along the Fife Coastal Path which runs right outside your door, to the pub in Elie.
5 things to know before you go glamping in Scotland at Catchpenny
The lodges have soft and comfy beds, great duvets and all the luxuries of home – but don't forget you are in a canvas tent – if it does rain then be prepared for it to be a little noisy.
Nights in Scotland (even in the high of summer) can be chilly so pack the pyjamas and slippers and stock up on plenty of wood for the stove.
The lodges sit right out on the coast, so expect a short walk from the car with your luggage – and some steps to get to the tents. If you are going to arrive in the evening, bring a torch.
Catchpenny Safari Lodges are 'off grid' and powered by wind turbines – there are however electric lanterns so you won't be sitting on in the dark and the showers are powerful and hot.
For technology addicts, there are no 3-pin plugs or wifi. USB ports are available to power those essential devices and there is 4g depending on your network, however, camping is all about switching off so who really needs a phone anyway!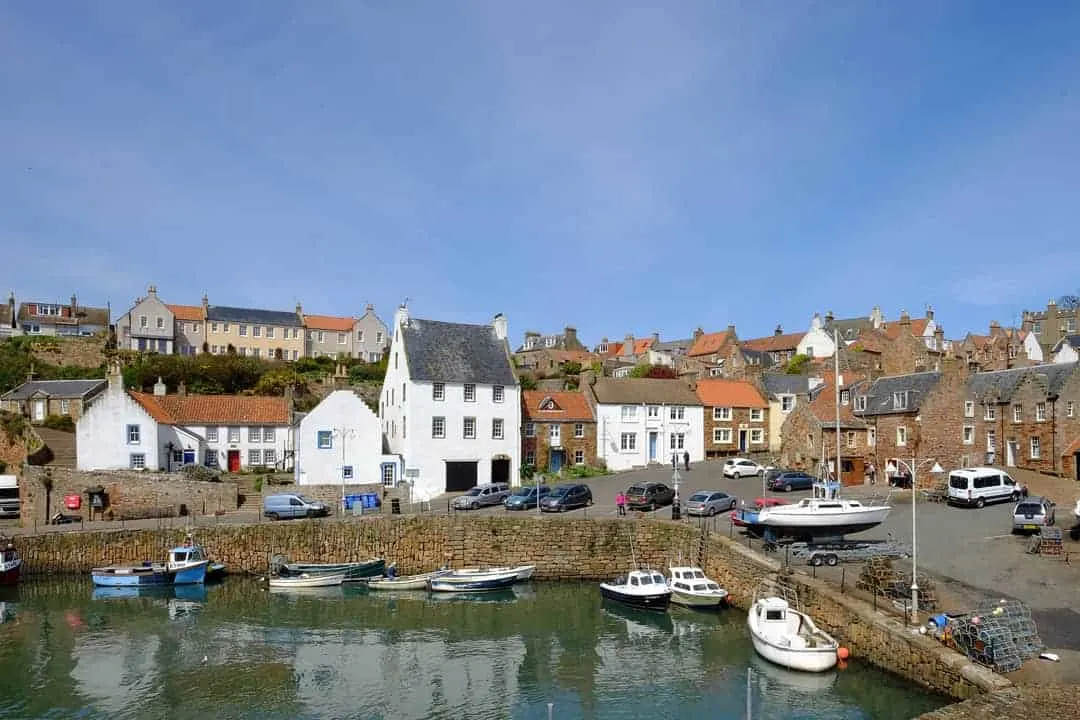 Things to do at Catchpenny Safari Lodges
The East Neuk is perfect for both kids and foodies alike. Walk south along the Fife Coastal Path for a game of beach cricket with the kids at Elie and Earlsferry or walk north to St Monans to find its unusual wiggly harbour. If you have a car, then head to pretty Crail for a seafood lunch – don't forget your picnic cloth and keep your fingers crossed for a free bench – otherwise, climb up onto the harbour wall for one of the best views in Scotland. Closer by is the town of Anstruther, famous for its fish and chips.
Foodies will love Bowhouse Market which holds monthly food and craft markets, with live music, just a 10-minute walk from Catchpenny Safari Lodges. If you are an animal fan then visit the Fife Alpaca Farm – why not take one of these super cute creatures out for a walk. If you are looking for puffins, then boat trips to the Isle of May run from Anstruther just up the coast.
However, it is really all about relaxing in the outdoors at Catchpenny Safari Lodges – sit out on the deck, light your fire pit and watch the sun go down over Elie Lighthouse and the Lady's Tower… glamping perfection!
Love from Scotland x
Fancy glamping in Scotland? stay at catchpenny safari lodges
I stayed at Catchpenny on a complimentary basis.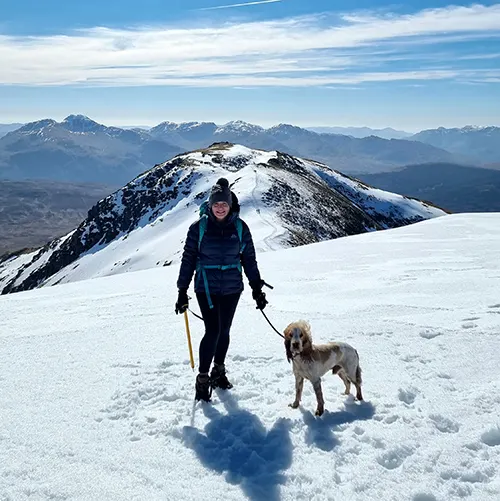 I'm Kate – a travel writer and photographer living in Scotland. Love, From Scotland is the Scotland travel guide that shows you where to stay and how to get outside in Scotland.