Scotland's wildlife might not generate the excitement of a safari in Africa, but our big five – red squirrels, red deer, golden eagles, otters, and harbour seals – are arguably impressive all the same. To spot the big five for yourself you need a bit of patience and a lot of luck – and a visit to Highland Safaris in Perthshire.
The most common of Scotland's 'big five' is the red deer. In Autumn, you will hear the 'brummmmms' of highland red stags fighting to be, err, top stag. If you fancy getting up close with these beautiful animals, Highland Safaris have a herd of 20 who live at their red deer centre. In the red deer barn, your guide (ours was called Andy) will tell you all about Scotland's largest land mammal, let you handle some antlers (I dare you not to stick 'em on your head) and then you head outside to hand feed the deer.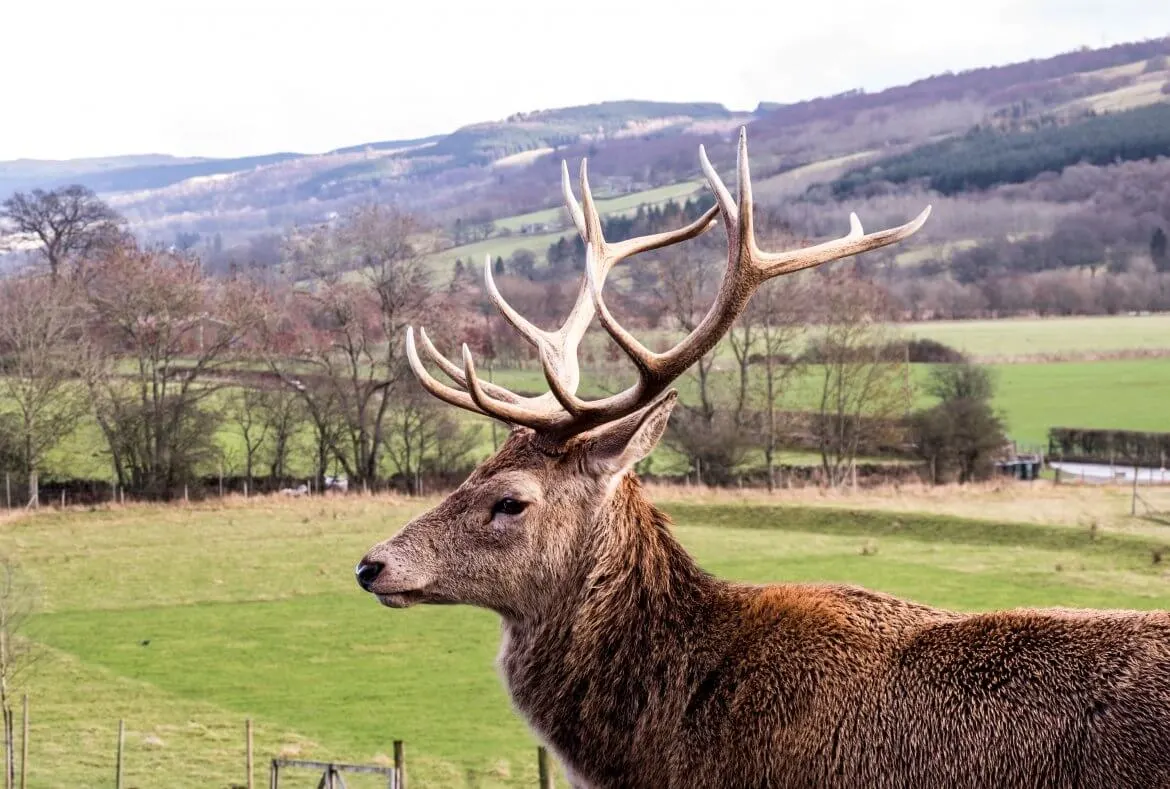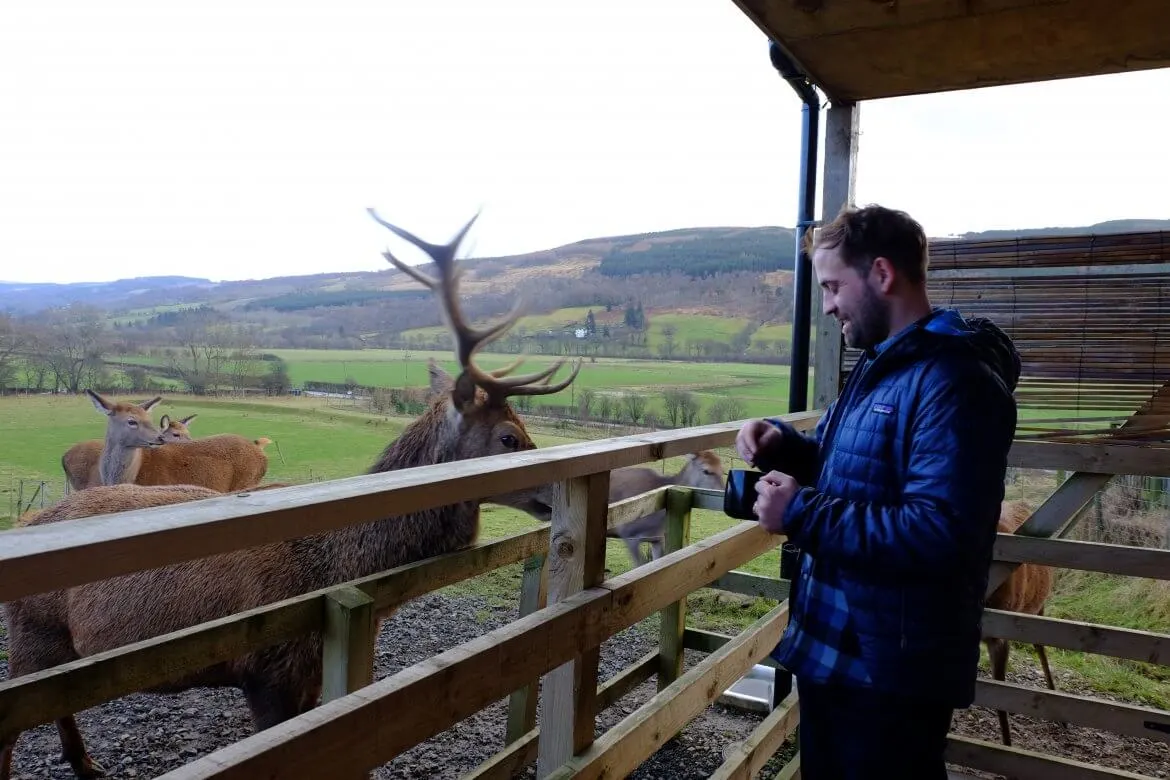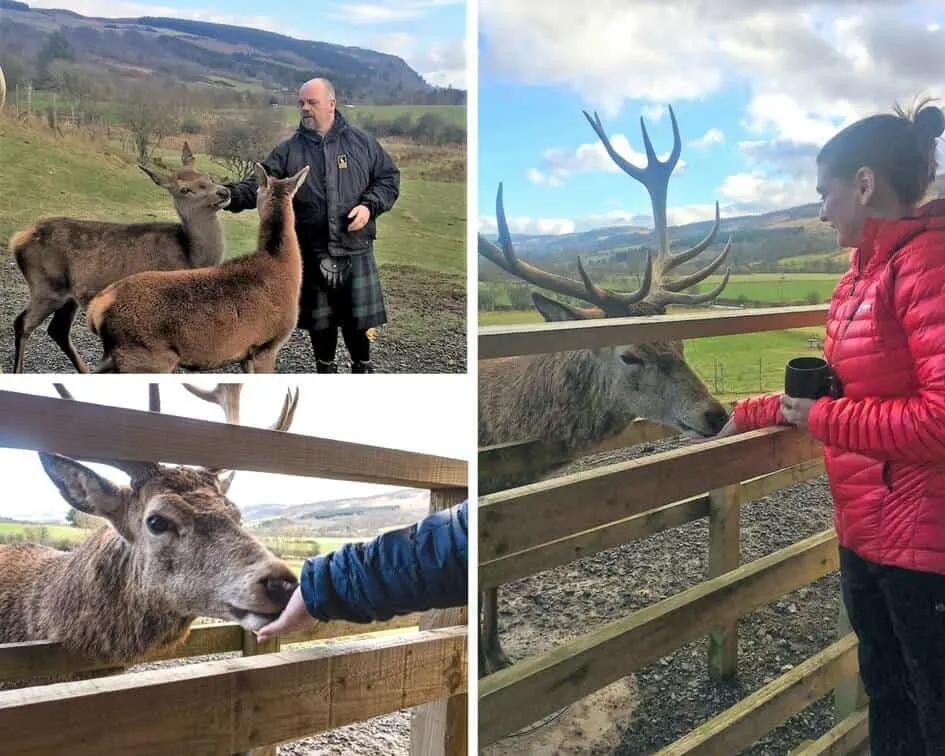 If, like me, you'd be nervous about getting close to these huge animals and their sharp antlers, Highland Safari's red deer are utterly lovable, with the hinds particularly liking a cuddle. Andy explained that all the deer had very different personalities – one, named Goldie seems to actually try and steal your soul. Red deer also don't have any teeth in the front of their mouths. All you get in return for giving the deer their treats is a handful of slobber. Yum.
However, there is nothing quite like seeing deer in the wild, and after our visit to the red deer barn, it was time for our safari. We excitedly climbed into our 4×4 and negotiating a steep off-road track, Andy drove us up to nearly 3000ft up to the Foss Baryte Mine.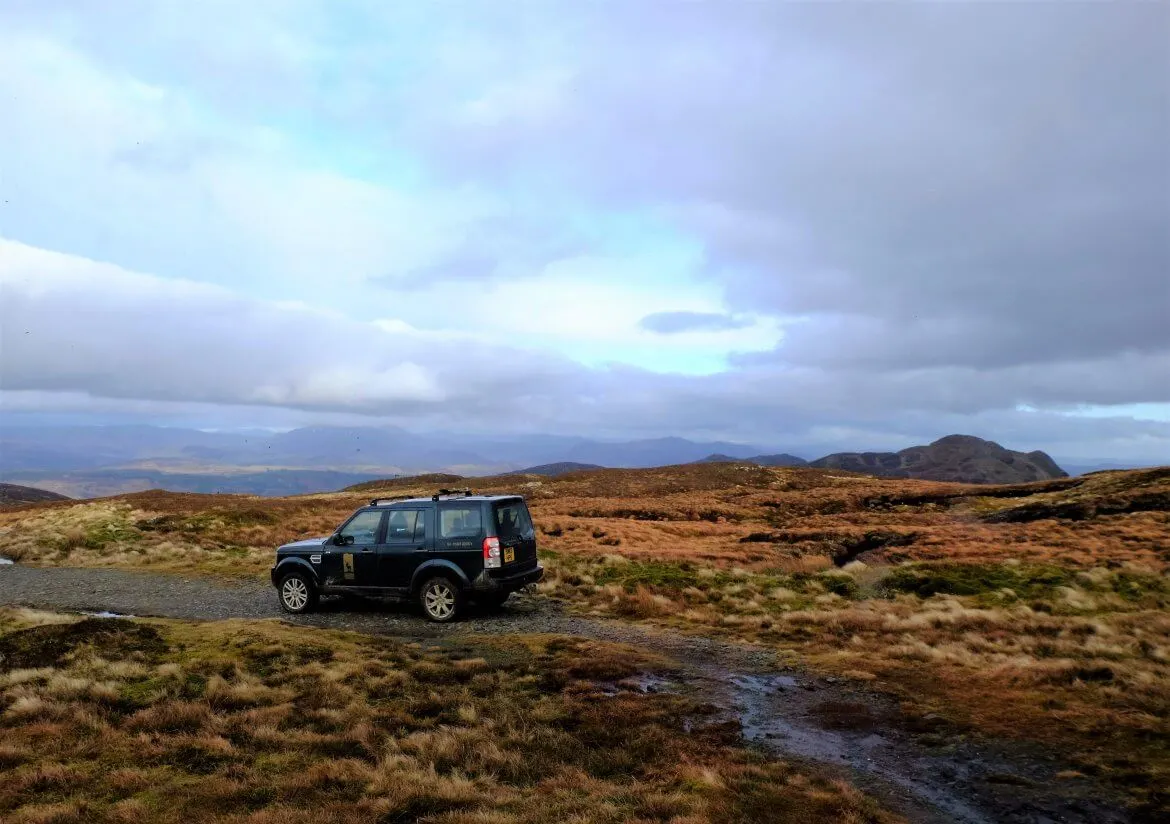 Sadly for us, eagles, red squirrels, and the deer were conspicuous by their absence – we actually had more luck with red squirrels at our boathouse on Loch Tay. Instead, we were treated to some of Scotland's lesser known animals, huge mountain hares hiding in plain sight and ravens circling overhead.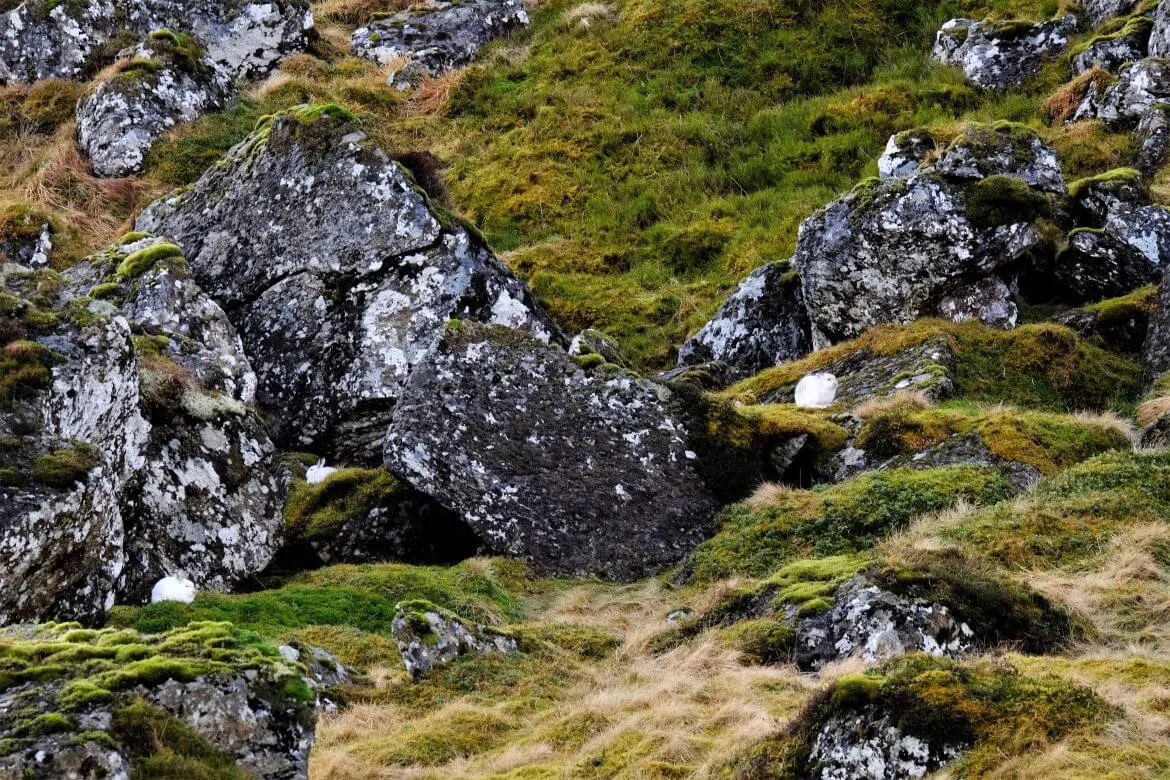 Thankfully we were surrounded by incredible mountains – the views of Schiehallion and the Grampian mountains were spectacular. For those who have never climbed to 3000ft in Scotland – the landscape is so dramatic – it takes your breath away.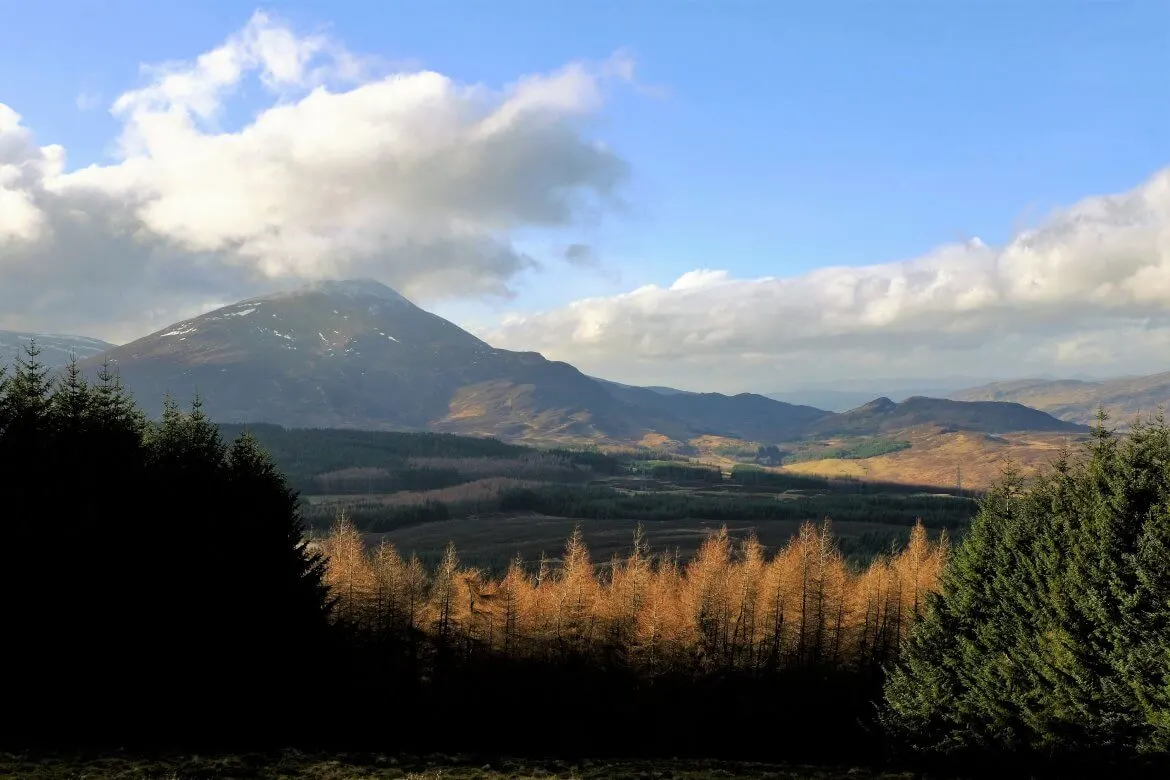 In Scotland in winter it is not only the landscape that will leave you gasping – the windchill factor is something fierce (making it at least -3 – ouch) and I was rather glad for the warmth of shooting out of the window of a 4×4 rather being on foot like we usually are at this height!
I was even more warmed by the sight of Highland Safari's mountain bothy, where we treated to hot chocolate, yummy local shortbread and a tot of Dewars Whisky, before climbing back into our 4×4 and returning to sea level once again.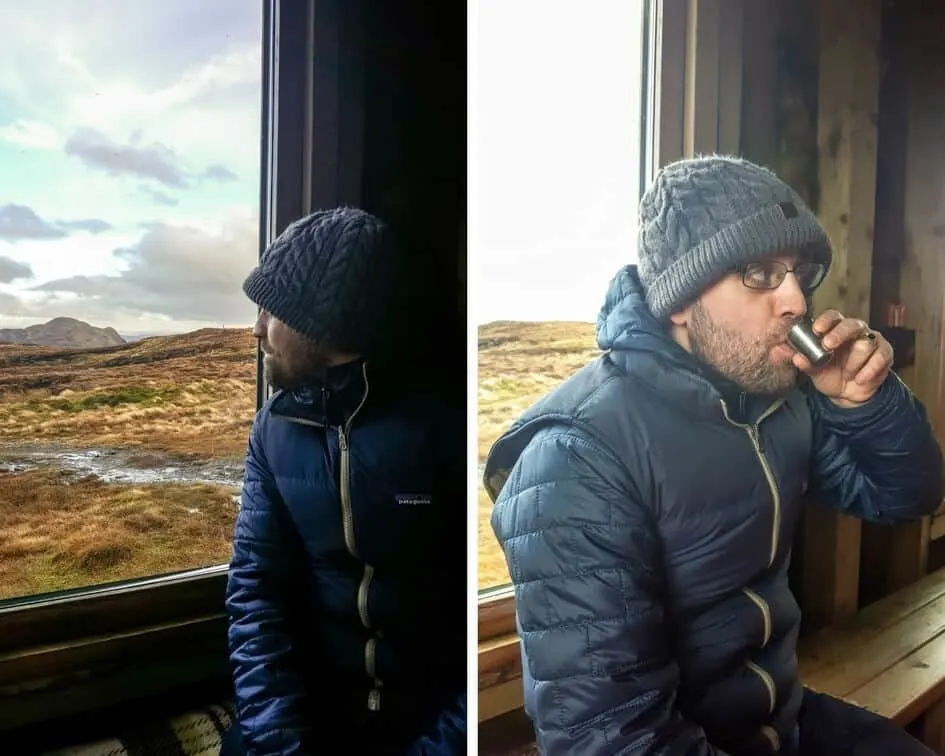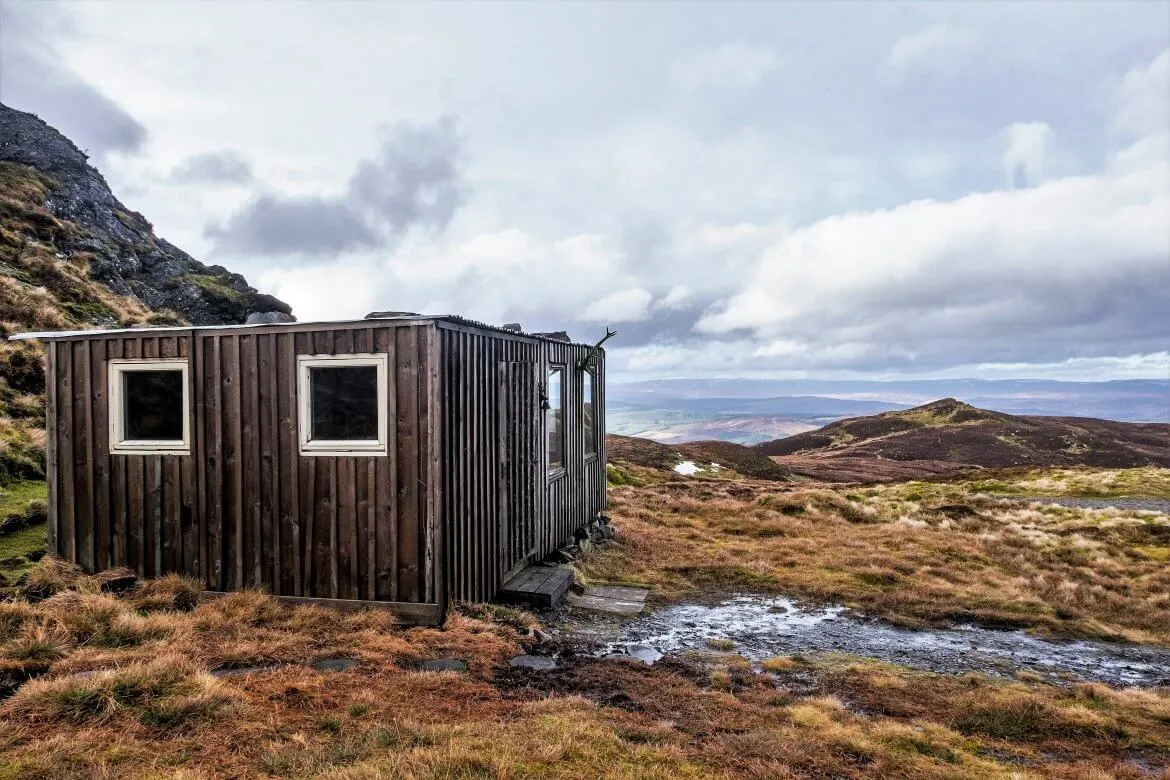 We might not have spotted any of the big five in the wild, but from the moment we arrived, our kilted guide Andy, and all the Highland Safari staff made the day a complete treat. Without an ounce of hyperbole our visit to Highland Safaris was one of my favourite days in Scotland yet.
Love, from Scotland x
How to visit Highland Safaris in Scotland
Highland Safaris are located to the north of Aberfeldy in Perthshire. The red deer barn is £8/£5/ under 4 free. Our mountain safari was 2.5 hours and costs Adult £40 / Teenager £30 (12-18) / Child £25. Highland Safaris also have an award-winning café. Check out Loch Tay Safaris – a safari on a boat on Loch Tay
Thanks to ASVA and Highland Safaris for our fantastic visit.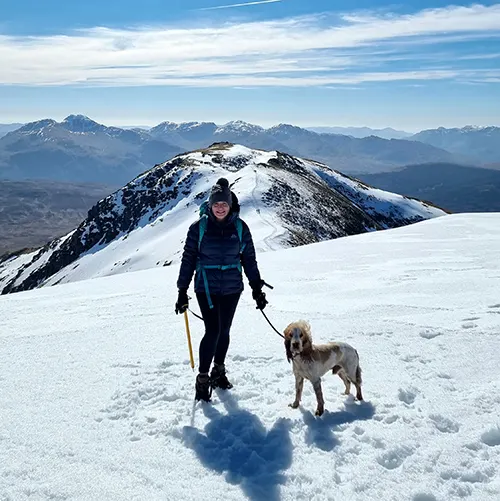 I'm Kate – a travel writer and photographer living in Scotland. Love, From Scotland is the Scotland travel guide that shows you where to stay and how to get outside in Scotland.