When visiting a new city you don't want to be wandering around lost, time wasting, or looking like a tourist with your map in your hand! Happily mobile phones (and cheaper data packages) means you can now find everything you need for your visit via some excellent Edinburgh apps. If you are visiting (or are even a local!) here are my favourites:
Travelling around
---
Edinburgh's Lothian Buses have been consistently voted the best in the country and that is because we locals LOVE them. Single tickets are currently £1.50; day tickets £4; family day tickets £8.50 with no change given. Don't forget to thank the driver!
The local rail network is run by Abellio ScotRail and their app provides a route planner, the option to purchase tickets and collect from the station 10 minutes later. The app also provides updates on the status of the network. Available Free from ScotRail,
For bus travel outside of Edinburgh, try the Free SESTran's Bus Tracker app to explore via the bus network, Traveline also works across all forms of transport across Scotland. For the Clyde and Hebridean Islands of Scotland, Calmac ferries also have an app. If you are flying here, Edinburgh Airport also has an app with live flight updates on demand.
Accessible Edinburgh
---
The wonderful Euan's Guide is a listings and review website that helps disabled people and their families know which venues are truly accessible. The Euan's Guide app is free to download from his website. The app includes GPS to help you find the best accessible venues nearby. Essential and very cool!
Eating & Drinking
---
Lunchquest Edinburgh – from burger bars, to Edinburgh's best coffee, LunchQuest is a comprehensive guide to where to eat lunch (and dinner) in Edinburgh. Read reviews and find your closest spots. Always entertaining. Download the Lunchquest app for free.
Get some fresh air (and the loo!)
---
The Festival (of course!)
---
History, Literature & Tours
---
Looking for something a little different to do? Here are my favourite apps to guide you around:
If you have a favourite Edinburgh App not listed here, feel free to contact me and I shall add it.
Love from, Scotland x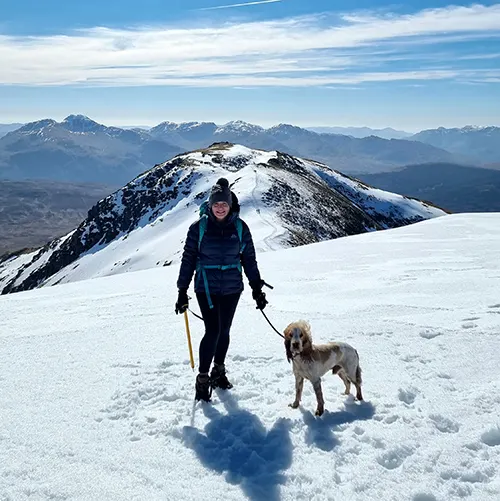 I'm Kate – a travel writer and photographer living in Scotland. Love, From Scotland is the Scotland travel guide that shows you where to stay and how to get outside in Scotland.