Outtakes – the look back at all the good bits of the last month that I didn't actually post about.
THE BEST THING WE DID THAT I DIDN'T TELL YOU ABOUT
We climbed the five peaks in the Pentlands – twice!
We walked from the Nine Mile Burn path for 11-miles over the five hills and back again. Oh, what a day out this was – the sunshine was splitting the sky over Edinburgh, the air was beautifully fresh and it felt like spring was finally with us. It was beautiful. The walk however was not just about, well, the walk, as we were also spending the weekend in the most beautiful holiday cottage hideaway. We had two nights in the Pentland Hills and despite being so close to the city I felt totally at peace and removed from everyday life, with just the husband, chickens, sheep and some lovely next door neighbours for company. I sometimes really miss my childhood growing up in the countryside. Our weekend away was all kinds of wonderful.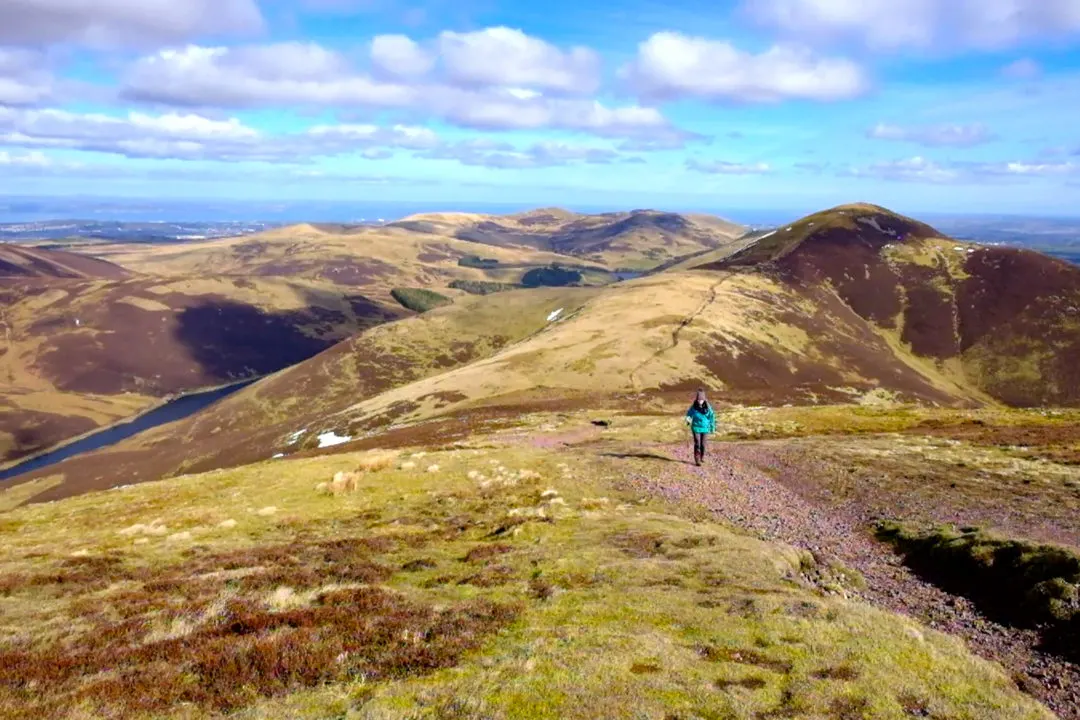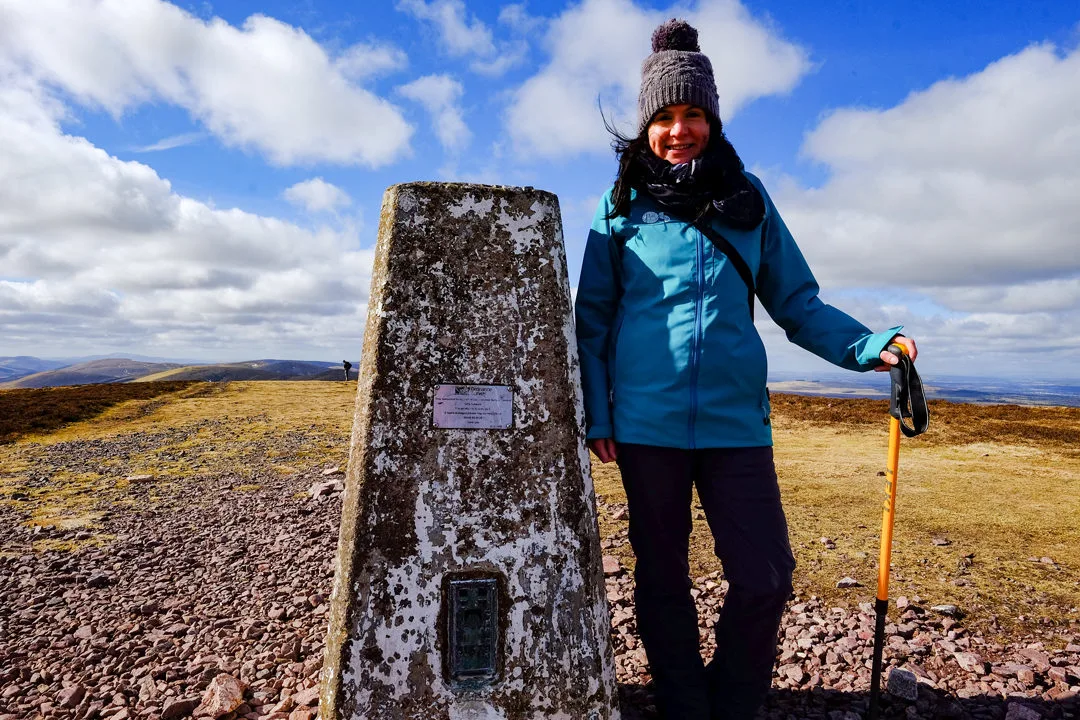 MY FAVOURITE THINGS I WATCHED/READ
This month we were invited to The Edinburgh Playhouse to watch the UK tour of Hairspray the Musical. I hadn't been to the Playhouse in years, and after being treated to a glass of wine in the very swish The Boards bar we took our seats in the stalls. With excellent turns by Matt Rixon (son of Matthew Kelly) Norman Pace (of duo Hale and Pace) and Brenda Edwards (of X Factor fame) and a great young cast, we were awed by an explosion of colour, dancing and tunes and had a great evening singing (and even dancing) along.
I also enjoyed (sort of) the incredibly dark Save Me – scary and thought provoking, with some of the best and true to life characters I have seen on TV in a while. As a sci-fi geek I also re-read Iain M. Bank's The Player of Games and Ernest Cline's Ready Player One. I love Ernest Cline's novel, but I am so not sure about the movie. Someone tell me it is good!?
NEW OUTDOOR GEAR THIS MONTH
With warmer weather on the way, it's time to ditch the heavy leather winter boots (is this why my knees hurt?) and swop to lighter trail shoes. Despite owning good boots, and using a walking stick, my knees are no longer my biggest fan – there was lots of twinging going on by mile 8 of our walk. Apart from some daft knee swinging to loosen them up , I am stuck on how to sort them out. Do I need a physio or can you recommend anything? Help! I am currently wearing in a pair of Siren Sport Q2 (c/o Merrell and The Ordnance Survey) hiking shoes in advance of the Great Glencoe Challenge. I am hoping that they will stand up to the unpredictable July weather in the Scottish mountains, so Spring is perfect to try them out.
Also on my feet are Bridgedale socks – almost constantly! I might have been sent my first pair c/o Bridgedale, but I now don't reach for anything else. Over winter we've been wearing the Bridgedale TrailBlaze which are made with Merino wool, as well as the WoolFusion® Trekker – the cosiest socks I have ever worn. If you have little feet like me, they also come in a perfect size 3 – no flappy toes! I've just picked up a pair of the Trail Diva for spring and summer. Made in Northern Ireland, Bridgedale have been knitting socks for over a hundred years, and the socks have a 3-year guarantee. Although sadly they don't cover the local fox stealing a sock from your back doorstep. Bye, bye sock!
THE GOOD THINGS WE ATE
We get all our food from the fabulous Whitmuir Farm in Midlothian and we had to pay a visit to see where our organic veg and meat boxes (*shines halo*) came from. We popped in for an unusually coloured bowl of tomato and rocket soup in the cafe, amazing bread, and met the family who runs this fully organic business. Whitmuir Farm is highly recommended for your food deliveries or lunch if you are in the area!
We also popped into Civerinos, in the Edinburgh old town (also on Forest Road) where pizza is served in huge great crispy slices along with sides of Italian street food (I can't miss out on arancini) and chips covered in Parmesan and served with truffle aioli, uh so good! As we didn't get to try their famous gin slushies we will definitely be back! We also had a late night dinner at regular favourite Wee Buddha – we love this bar/restaurant and the Korean wings so much.
MY FAVOURITE THING THIS MONTH…
Can I admit that I loved the 'beast from the east'? 5 days of being 'snowed in', cosy in the house, with the husband and the cats, working away quietly. It was heaven. Did you notice how quiet it was walking around, and how friendly everyone was? It felt like the Christmas holidays all over again.
So how was your March? Did you survive the beast(s) from the east? I am keeping my fingers crossed that we have seen the last of winter – in April I want to get back bagging the Munros.
Have a lovely Easter everyone!
Love, from Scotland x
IN CASE YOU MISSED THEM, MY POSTS THIS MONTH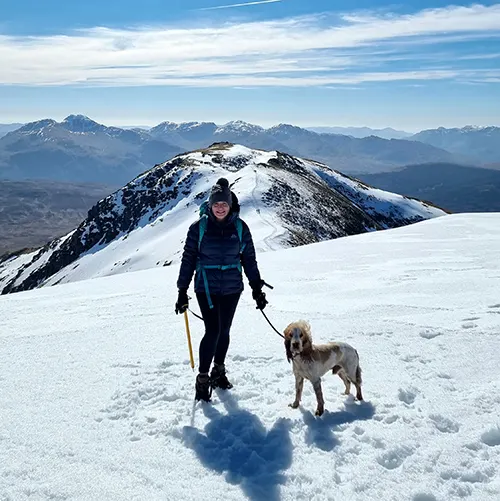 I'm Kate – a travel writer and photographer living in Scotland. Love, From Scotland is the Scotland travel guide that shows you where to stay and how to get outside in Scotland.