With a pretty harbour, iconic sailing waters and some of the best views in Scotland across the Inner Hebrides, Crinan in Argyll is one of Scotland's most beautiful villages.
Here's what to do at Crinan…
Sail the Crinan Canal
Nicknamed 'Scotland's most beautiful shortcut' the Crinan Canal stretches from Ardrishaig on Loch Fyne to Crinan on the Sound of Jura. Opened in 1908, the 9-mile canal was built to provide fast travel for boats from Glasgow to Oban, bypassing the often dangerous Mull of Kintyre. Whilst the canal's heyday as a major transport route has long gone, the canal is now a popular route for sailing holidays in Scotland, with yachts stopping at Crinan before heading out of the sea locks to Craobh Haven, Loch Melfort, the Isle of Mull and all points north.
more sailing scotland: the Caledonian Canal
Did you know that taking a Clyde Puffer along the Canal was once the fastest route to the highlands! From Crinan, you would pick up a puffer to take you up Loch Linnhe to Fort William to join the Caledonian Canal. The Canal is still sailed by Clyde Puffers – they are now an endangered species – but the Vic 32 Puffer can often be seen puffing along to Loch Fyne. You can actually take a holiday or a day trip on Vic 32!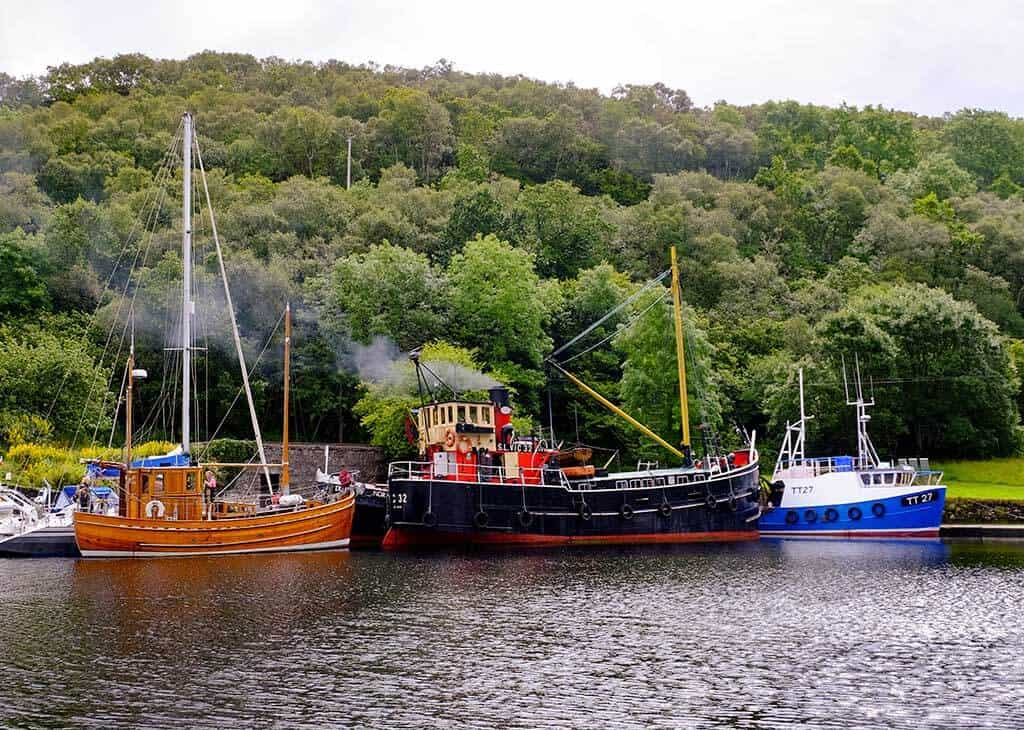 Wander around Crinan Harbour & Viewpoint
Just stopping for a while to watch the boats traversing up the locks is fascinating – make sure you grab coffee and cake from the Crinan Coffee Shop – but actually sailing the canal must be one of the world's most iconic journeys – and the perfect introduction to sailing on the west coast of Scotland.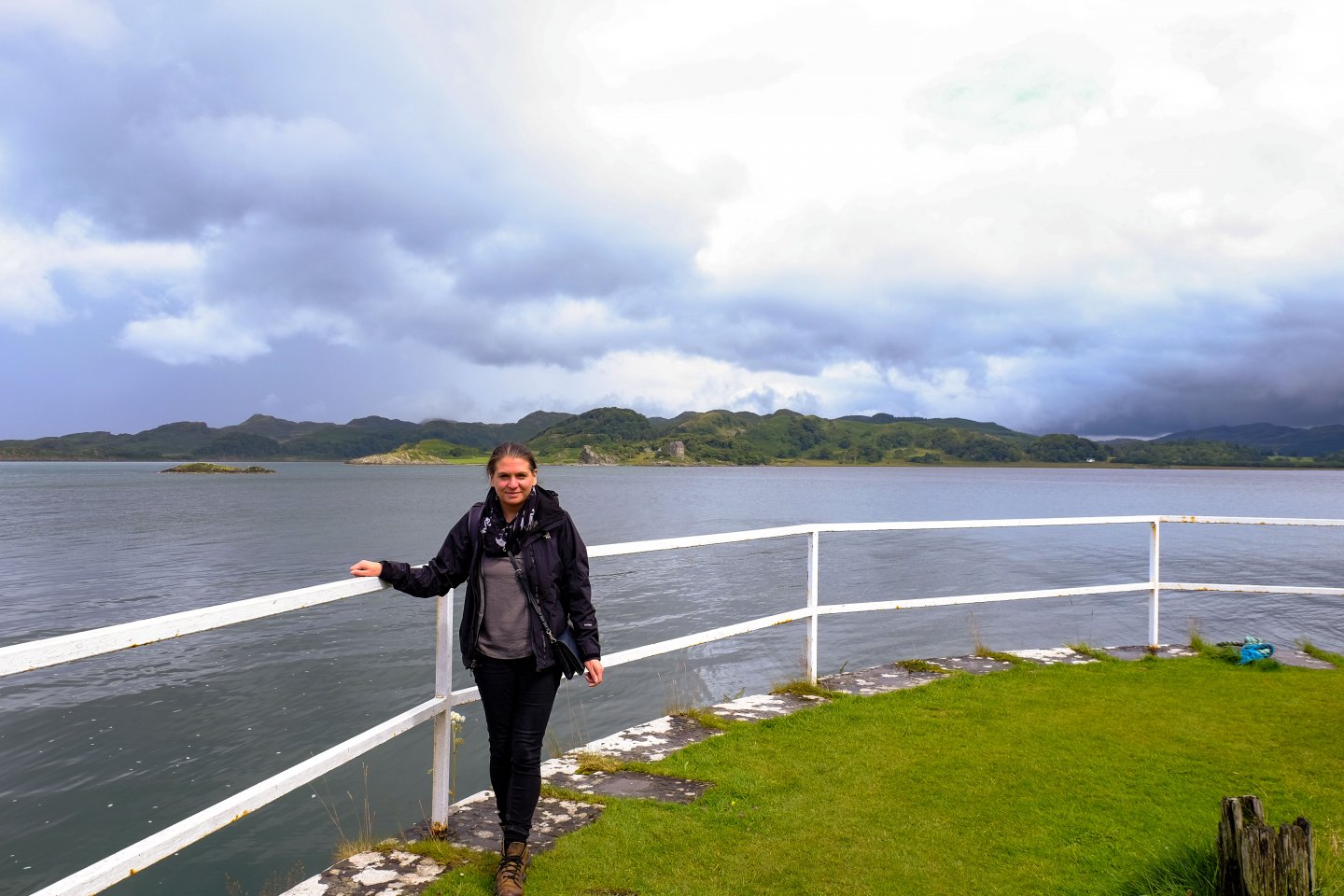 Explore Crinan Village
Whilst I could have stayed all day watching the boats on the canal go through the locks, it was the old village of Crinan that truly stole my heart. Just to the south of the canal (look for the sign to the harbour) sit a cluster of cottages, with the most amazing view across the loch to Duntrune Castle – which is said to be the longest inhabited castle in Scotland!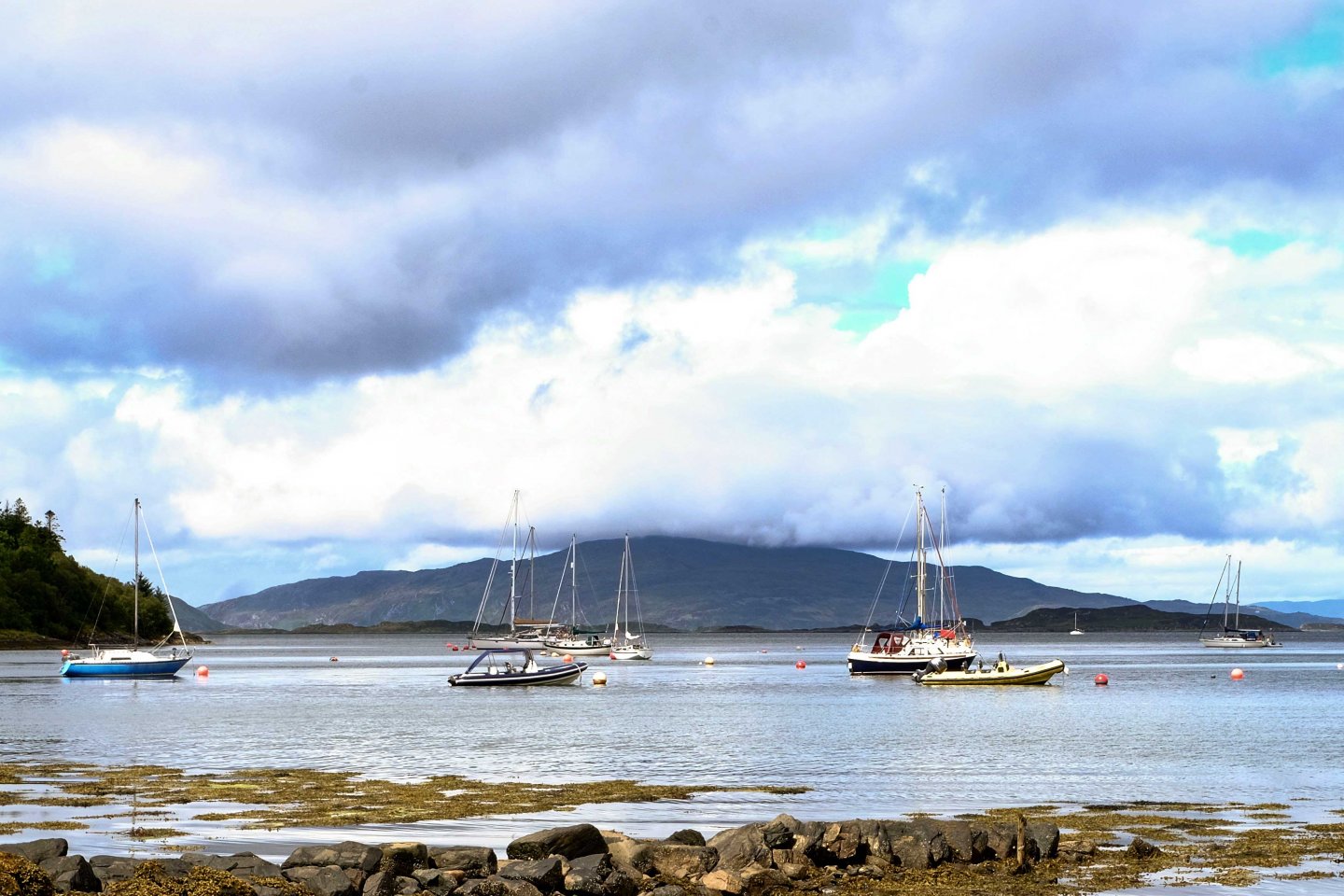 Climb the Castle Dounie Circuit
To see the loch in all its glory, walk the Castle Dounie circuit high up above the village. Climb to the viewpoint for views across to the Isle of Jura and beyond. The path rises pretty steeply through the forest but the views from the top are so worth it. You can see for miles across the Sound of Jura.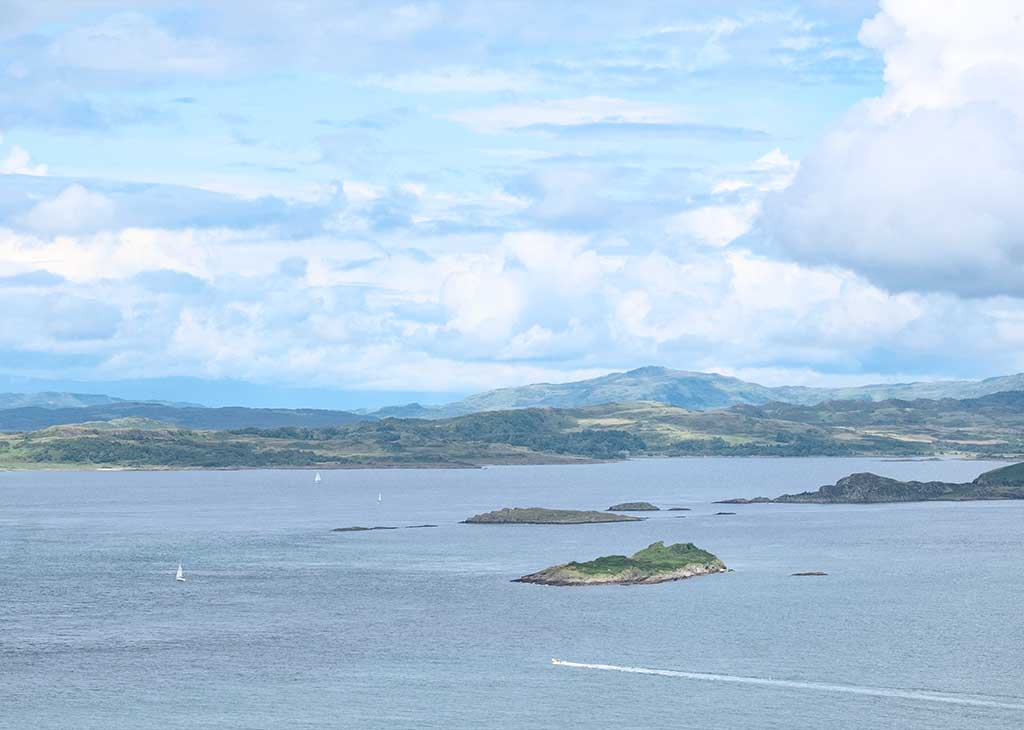 Isn't that just the most perfect bench you have ever seen?
Ahh Crinan, can I move in? I don't need a house, a boat would do…
Love, from Scotland x