Occasionally on visiting a museum, I am struck more by the colours and features of the building itself than the items and artefacts it holds. None more so than the Riverside Museum in Glasgow. Opened in 2011 at Pointhouse Quay, the spectacular building was designed by the world renowned Zaha Hadid Architects and it makes a dramatic statement on a quayside which is still very much under regeneration.
The Riverside Museum was built to replace the much-loved Glasgow Museum of Transport and you will still hear it called this by most Glaswegians. Whilst the Transport Museum will be by some much-missed, it wasn't the best of homes, with damp damaging many of the items on display. Now, its flashy new home is twice the size, with 3000 items on display. Tram aficionados can coo over the Coronation trams, if you like trains there is a huge South African Railways locomotive 300, as well as both the world's oldest bicycle and Danny MacAskill's stunt bike. Outside is the Tall Ship Glenlee.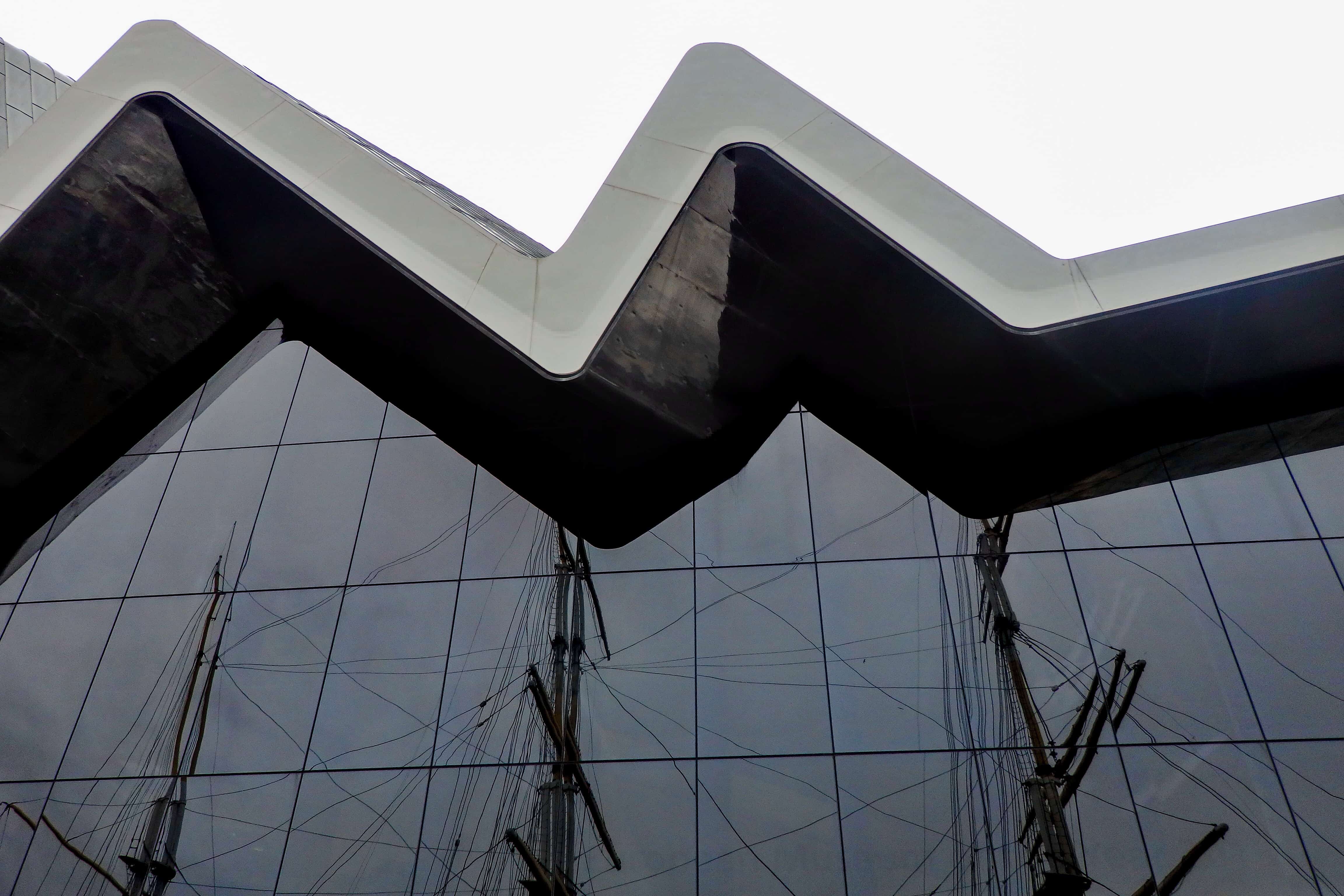 Many of the vehicles are displayed high up on platforms which only gives you an idea of their shape and size rather than you being able to get up close and personal. It does create beautiful lines, lights and displays which create life in the vehicles, much more than a static vintage car could alone. I can just image these cars revving their engines and roaring off their platforms out into Glasgow.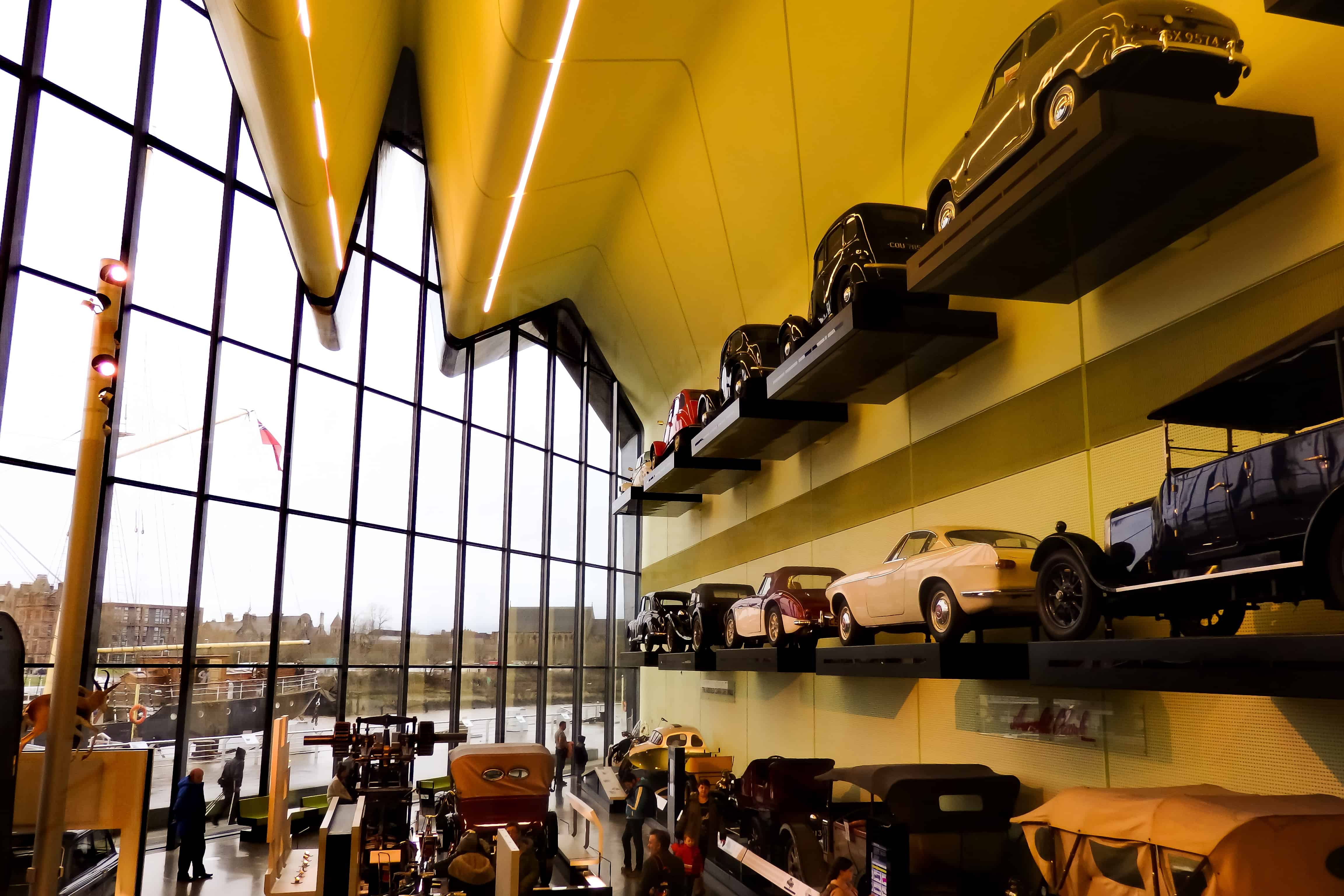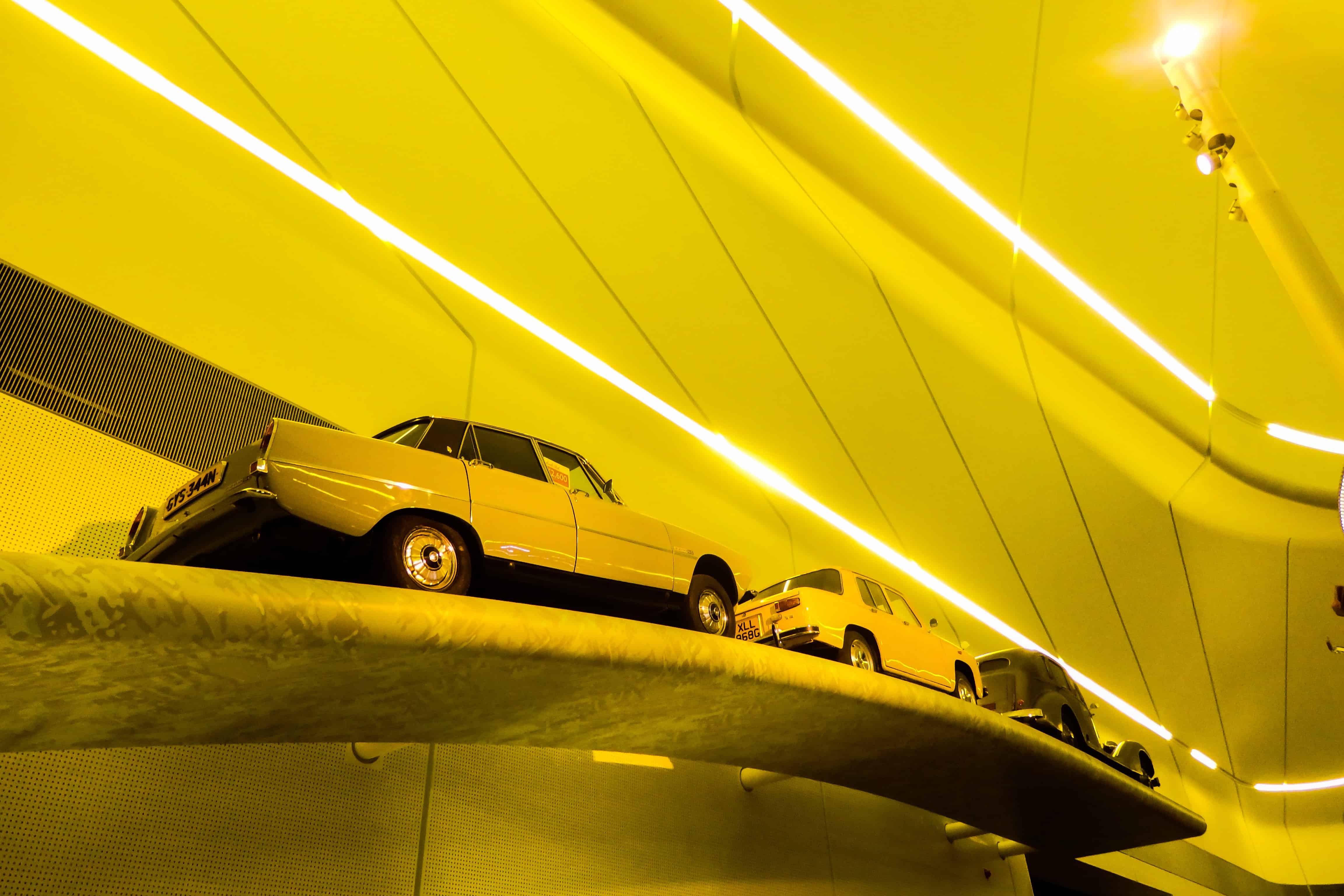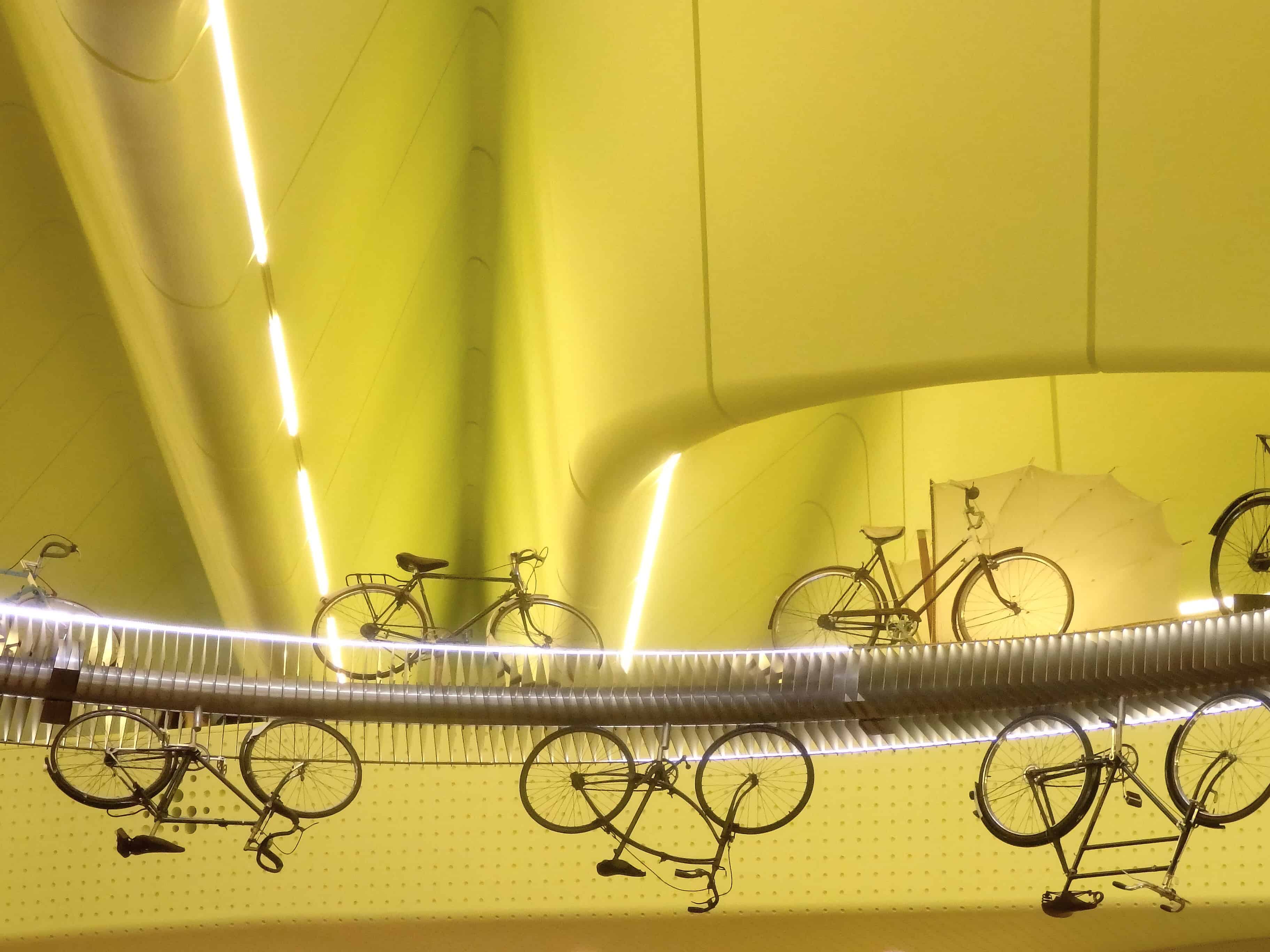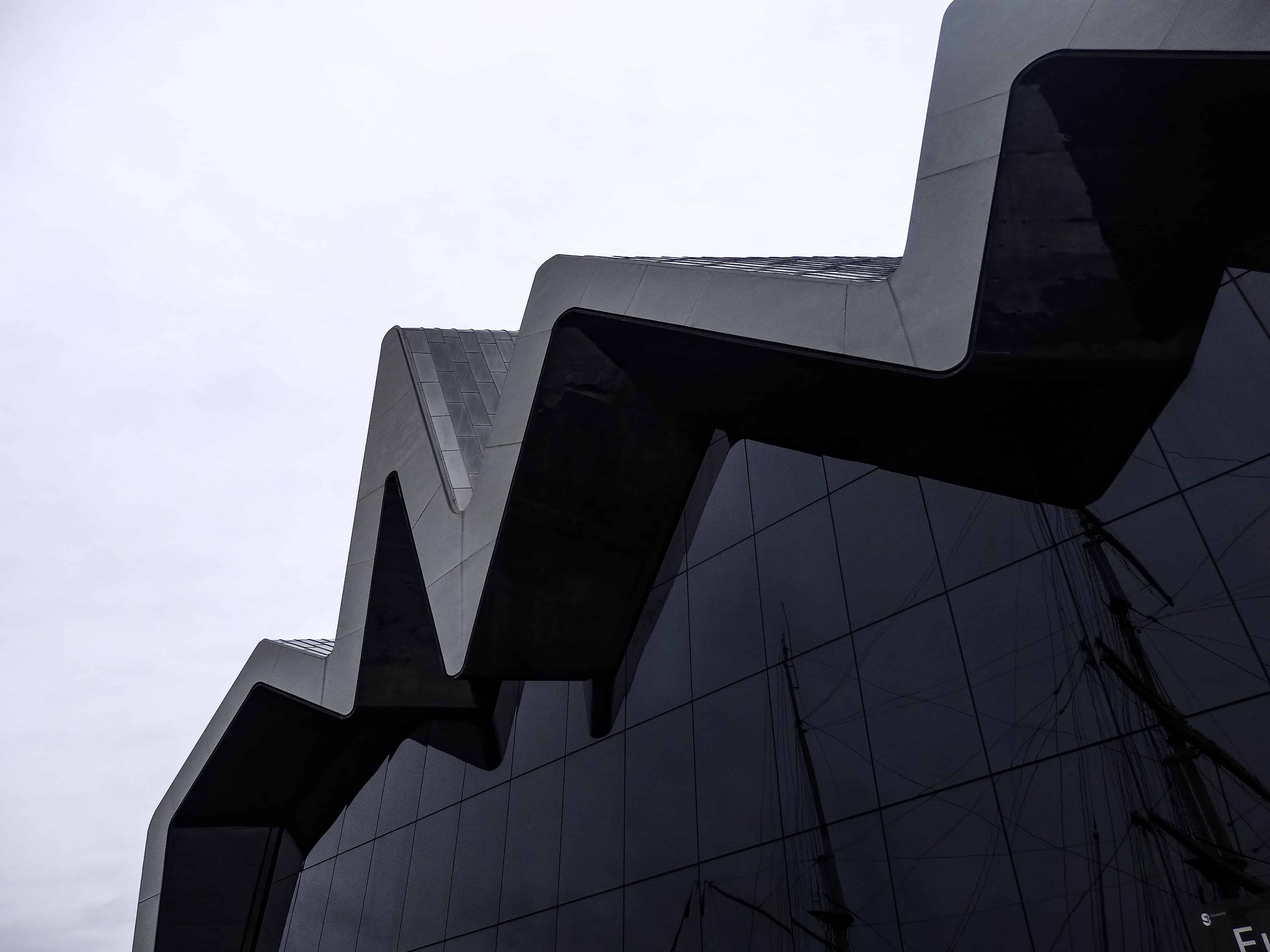 For me though, the most dramatic part of the museum is the inside & outside colour scheme of grey & yellow. The contrasting colours provide the perfect backdrop to the rather higgledy-piggledy collection of trains and trams and bikes and streets and spaces inside the museum, much like actual Glaswegian life outside between it's gridiron streets. For all the Riverside Museum's outside glamour and style, it's certainly not 'Aw fur coat an nae knickers'. Just like Glasgow itself, I think you'll find what's on the inside just right if you get down amongst it all.
Love from, Scotland x
Free entry / Donations welcome / Open from 10 or 11 am until 5 pm every day / To get there you can walk along the Clyde, catch the train to Partick station, the mini ferry from Govan (in the summer only) the no.100 Riversider bus, or car parking is £1 for 4 hours.