Fancy discovering Scotland by car? Road tripping in Scotland is not just about the North Coast 500. From the pretty villages of the wast coast of Fife to the sea lochs on the west, here is a video guide to three Scotland road trips you could do instead.
Press play!
Read on for more detail on how to drive the road trips and discover the places to visit in Scotland by car in the video.
1 – Road tripping Scotland's west coast – go west as far as you can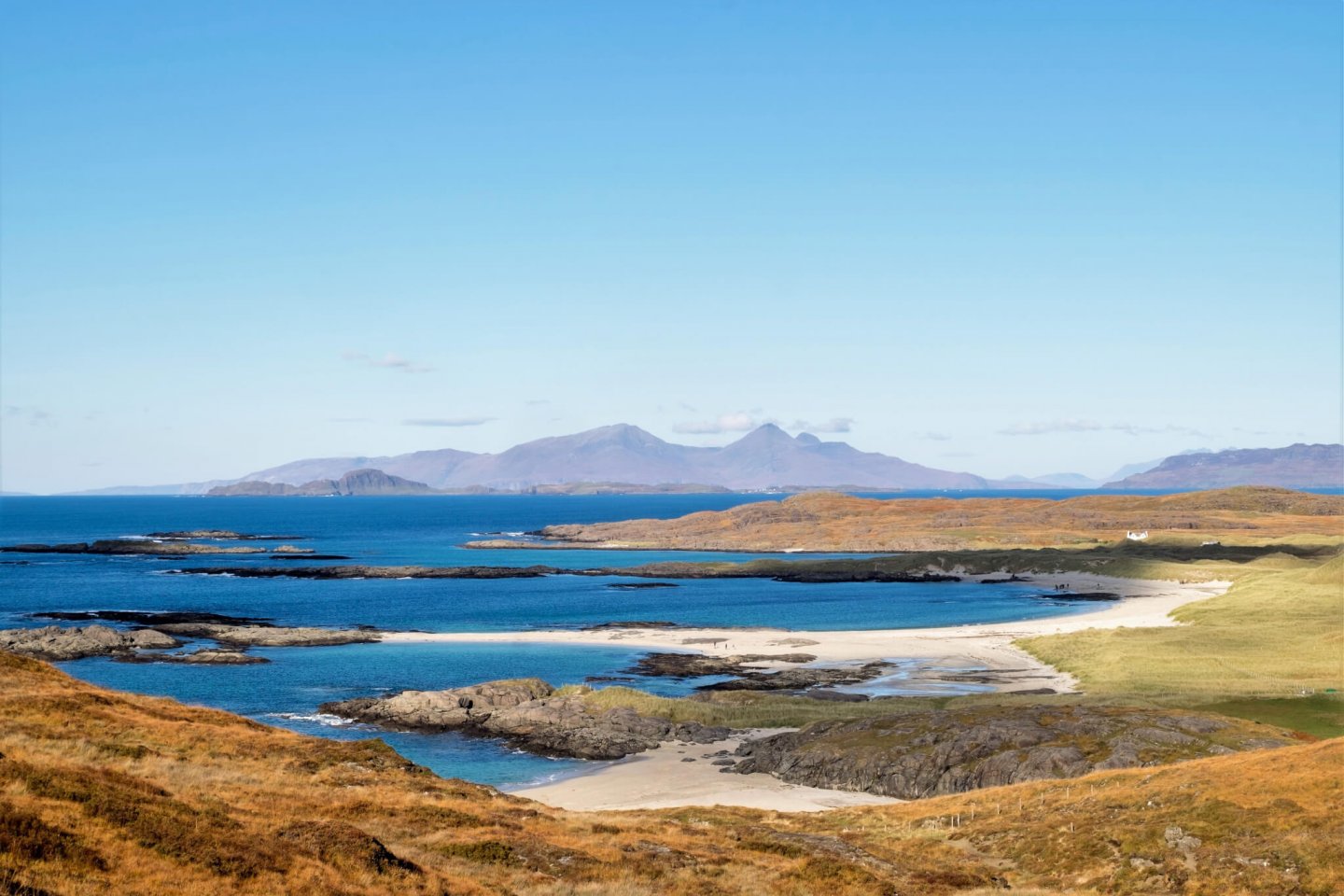 Scotland's wild west from Arisaig to Ardnamurchan is a driver's dream. Cruise through a stark volcanic landscape, discover white sands that beat the Caribbean and then stay at a traditional inn for a sublime west coast sunset.
How to Road Trip the Road to the Isles, Ardnamurchan and Moidart
Start: Fort William. Round trip. Distance 140 miles / 20km. Driving time: approx 6 hours
Ardnamurchan Road Trip Tips
2 – Discover Scotland's Heart Breaking Glens – Glencoe and Glenfinnan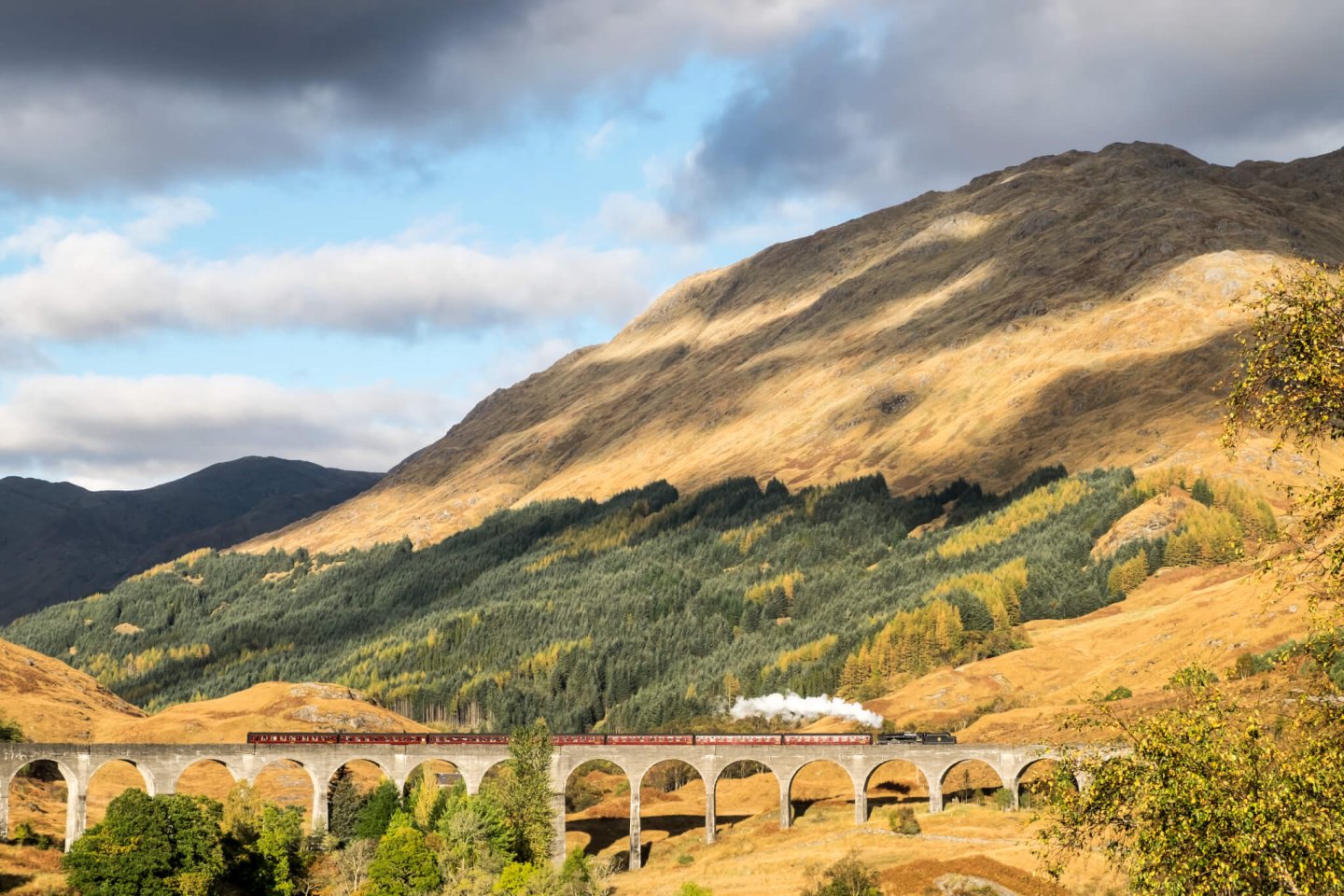 Deep in Scotland's heart is the majestic 'glen of weeping' where the Glencoe Massacre eventually led to the Jacobite Uprising 23 years later. Drive this majestic Glen and then head to Glenfinnan to watch the 'Harry Potter Train' go over the viaduct.
How to road trip Glencoe and Glenfinnan
Start: Anywhere north of Loch Lomond. One way trip. Distance 50 miles/80km. Driving time: 1 hour
3 – Go ferry hopping around Scotland's islands
Road tripping in Scotland is not all about driving. Take a ferry to discover Scotland 790 islands. The best road to the isles – is actually on the water.
How to ferry hop around Scotland
From Orkney and Shetland in the north to the Outer Hebrides of Lewis and Harris and the myriad of islands that make up the Inner Hebrides including Arran and Bute you have lots of choice for your island hopping adventure.
Visit Scotland has a guide to the Scotland ferry companies, including the most well known, Caledonian MacBrayne, affectionately known as Cal Mac. Cal Mac offer an Island Hopscotch ticket which allows you to hop along various routes. A great ferry hopping road trip can be taken from Ardnamurchan to Mull and back to Oban.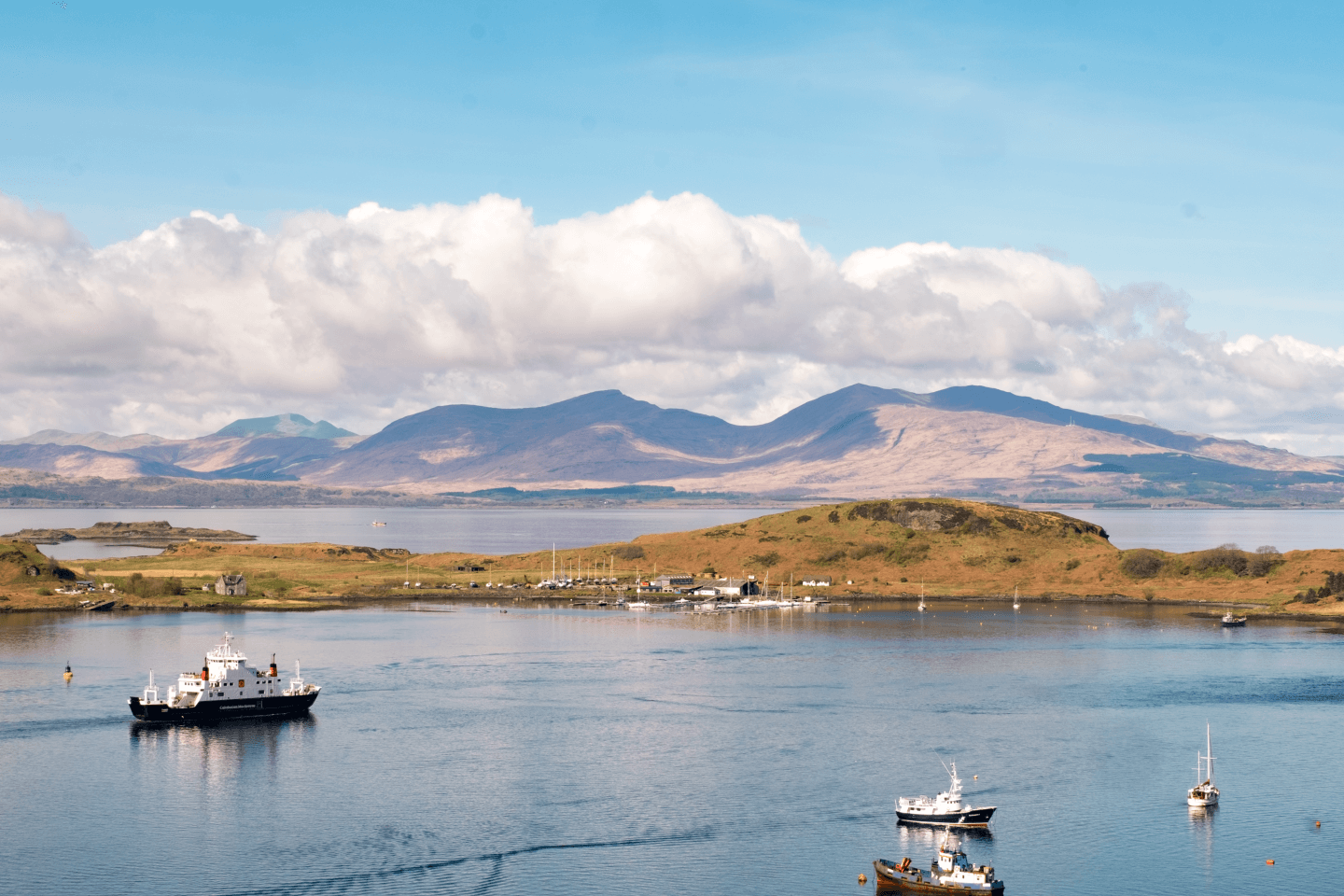 Start: Kilchoan on Ardnamurchan. One way trip. Distance 40 miles/65km including ferries. Driving time: 3 hours including crossings.
If you now fancy planning your own road trip in Scotland, check out my guide on How to Plan a Road Trip in Scotland. Remember that wherever your road trip journey takes you, take it easy, there is no rush – don't let Scotland just whizz by. Make sure you always greet the locals with a wave as you go past, and always stop and say hello to our lovely hairy coos!
Love, from Scotland x
Pin for later