The Tweed Valley in the Scottish Borders is one of my favourite recent discoveries. This weekend we visited the pretty town of Peebles and walked along the River Tweed to find the dramatic Neidpath Castle.
We'd spotted Neidpath Castle on our way back from Dawyck Botanic Gardens; you can see the castle from the roadside just before you get to Peebles. As you come round the bend the castle makes for quite a startling sight. The castle is private (although you can get married there) so you can't stop beside it on the road; instead walk along the river from the centre of Peebles. The best place to access the path is from the famous Tweed Bridge, walk down beside the Bridge Inn.
As you leave Peebles behind it feels rather like you are taking a Victorian stroll, I can imagine the original patrons of the Hydro relaxing on the grassy banks after taking the waters.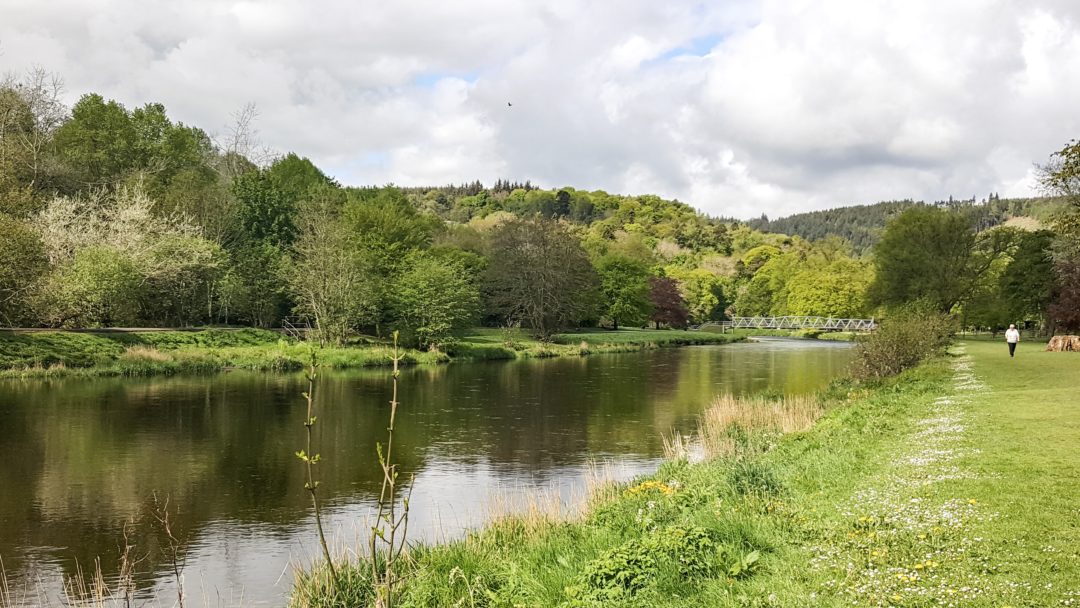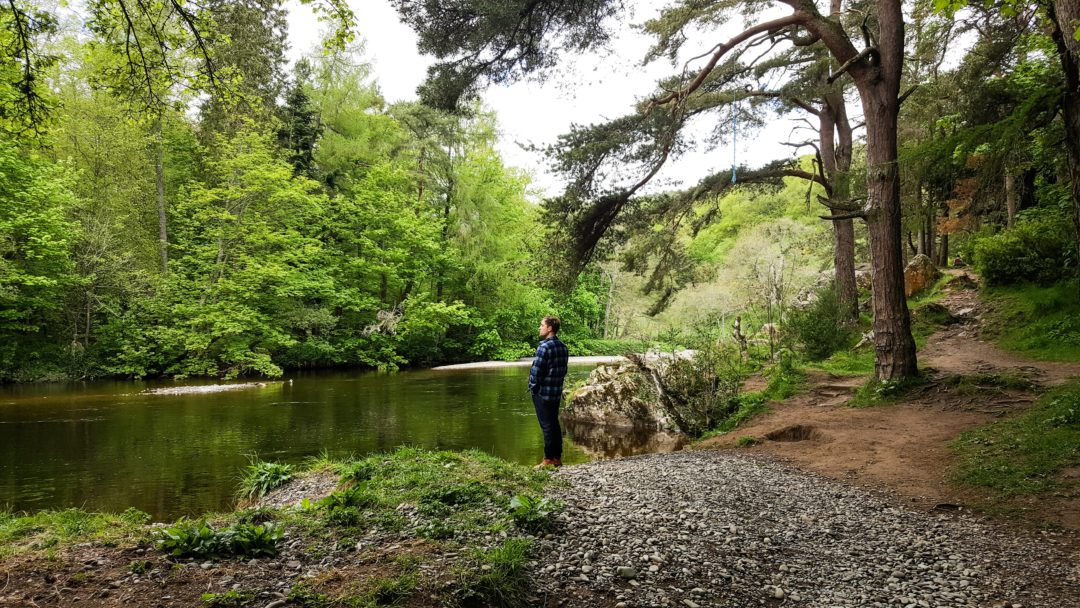 Through the breaks in the trees, Neidpath Castle soon comes into view. Originally built in the late 1190s by Clan Fraser (not that Fraser, Outlander fans!), the castle passed to Clan Hay after the then owner Sir Simon Fraser II was hung, drawn and quartered along with William Wallace in 1307.
Clan Hay somehow managed to hold on to it for the next 350 years until Cromwell demolished it in a siege in 1650 (he was rather good at demolishing castles). It was remodelled to look like it does today by probably the most eminent of the clan, John Hay, 1st Marquess and 2nd Earl of Tweeddale.
Unfortunately, after he was sacked from the Scottish Parliament for supporting the fatal Darien Scheme, an emigration of Scots to a 'new Caledonia' trading post in Panama, Hay went bankrupt and had to sell up in 1668. The castle is now owned by the 13th Earl of Wemyss, otherwise known as Lord Neidpath.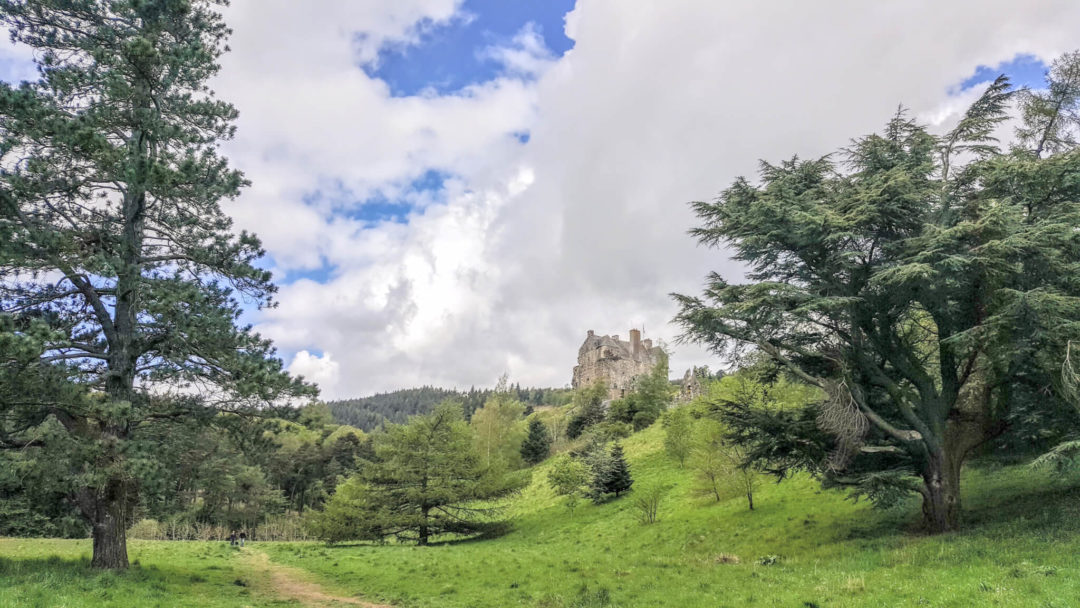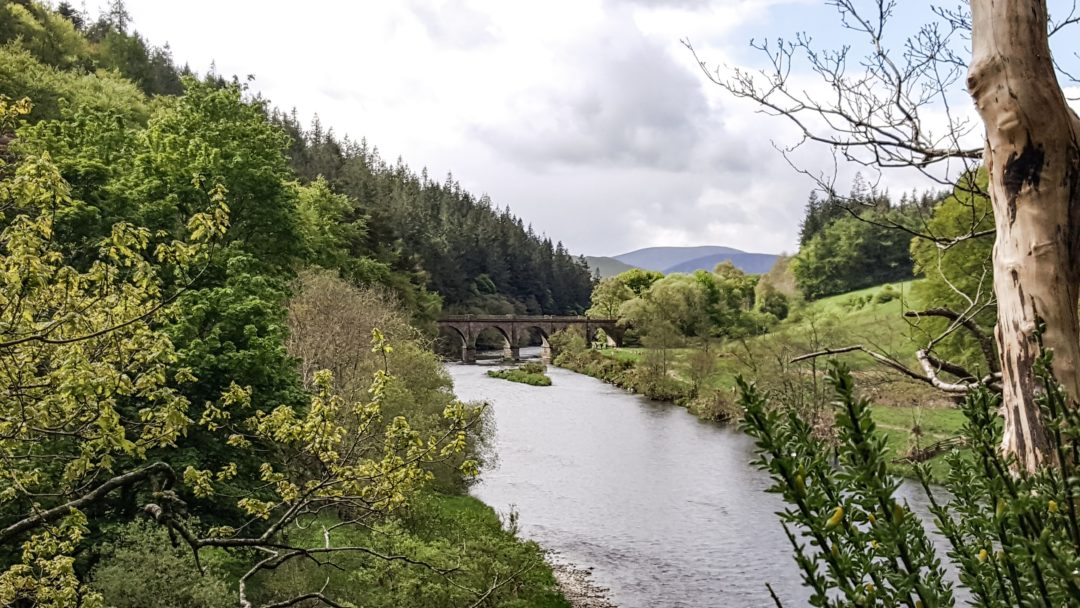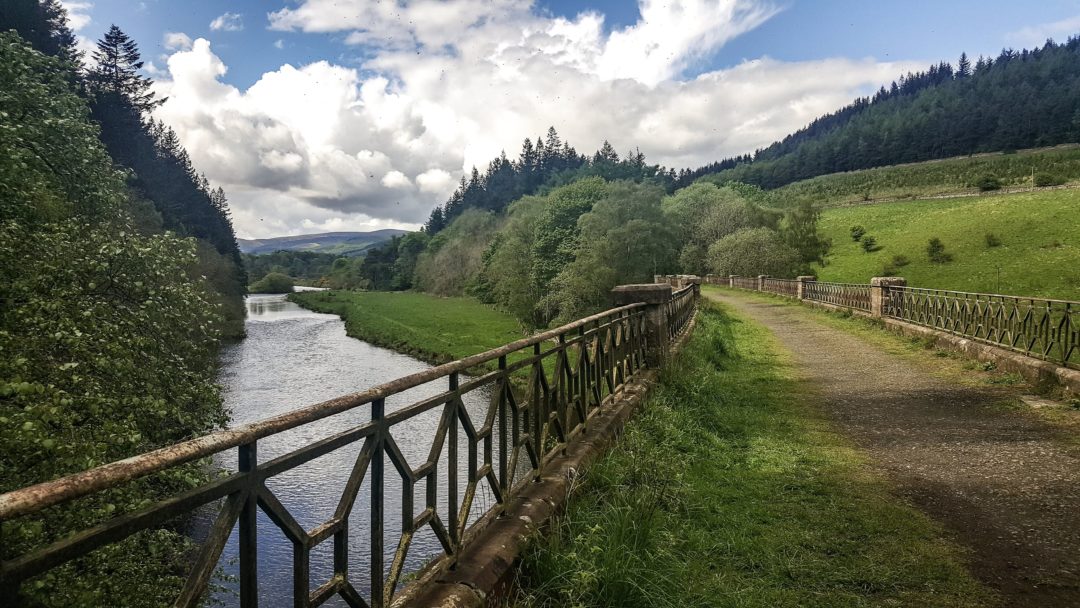 Past the castle, the river becomes more and more peaceful. Cross over the Neidpath Viaduct which carried trains across the Borders right up to 1950. Just over the bridge we discovered a rather spooky railway tunnel entrance. We didn't go in. Oh no. Supposedly they are making it into a cycle path. Shudder. Turning back to the river, I think the view of the castle from the south side was my favourite.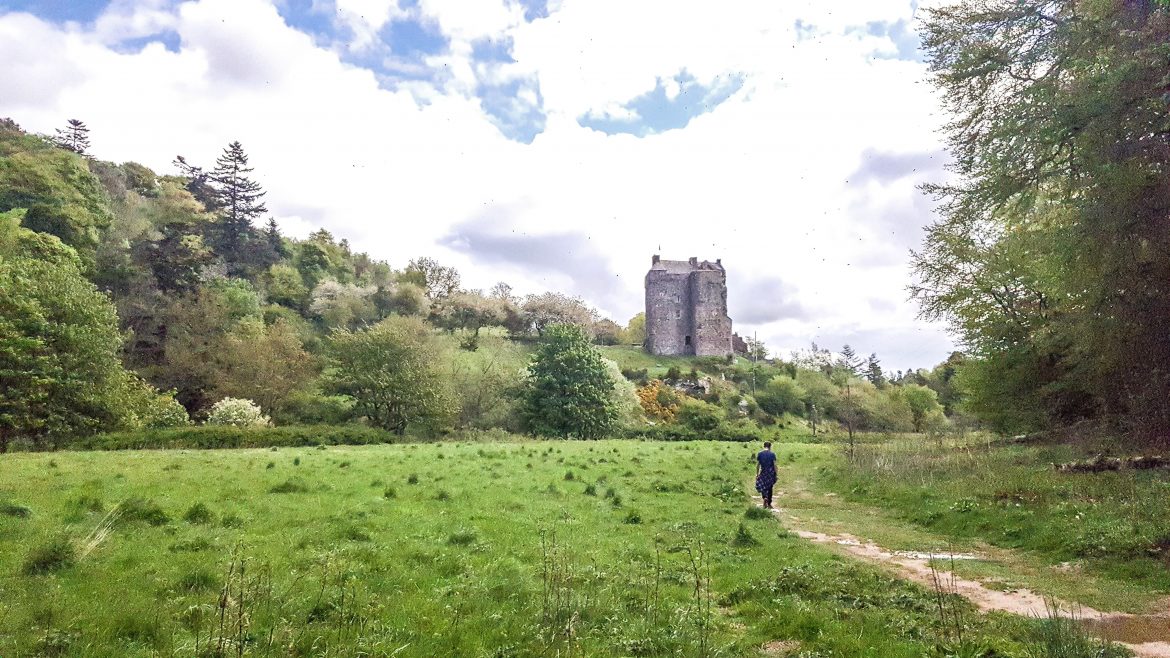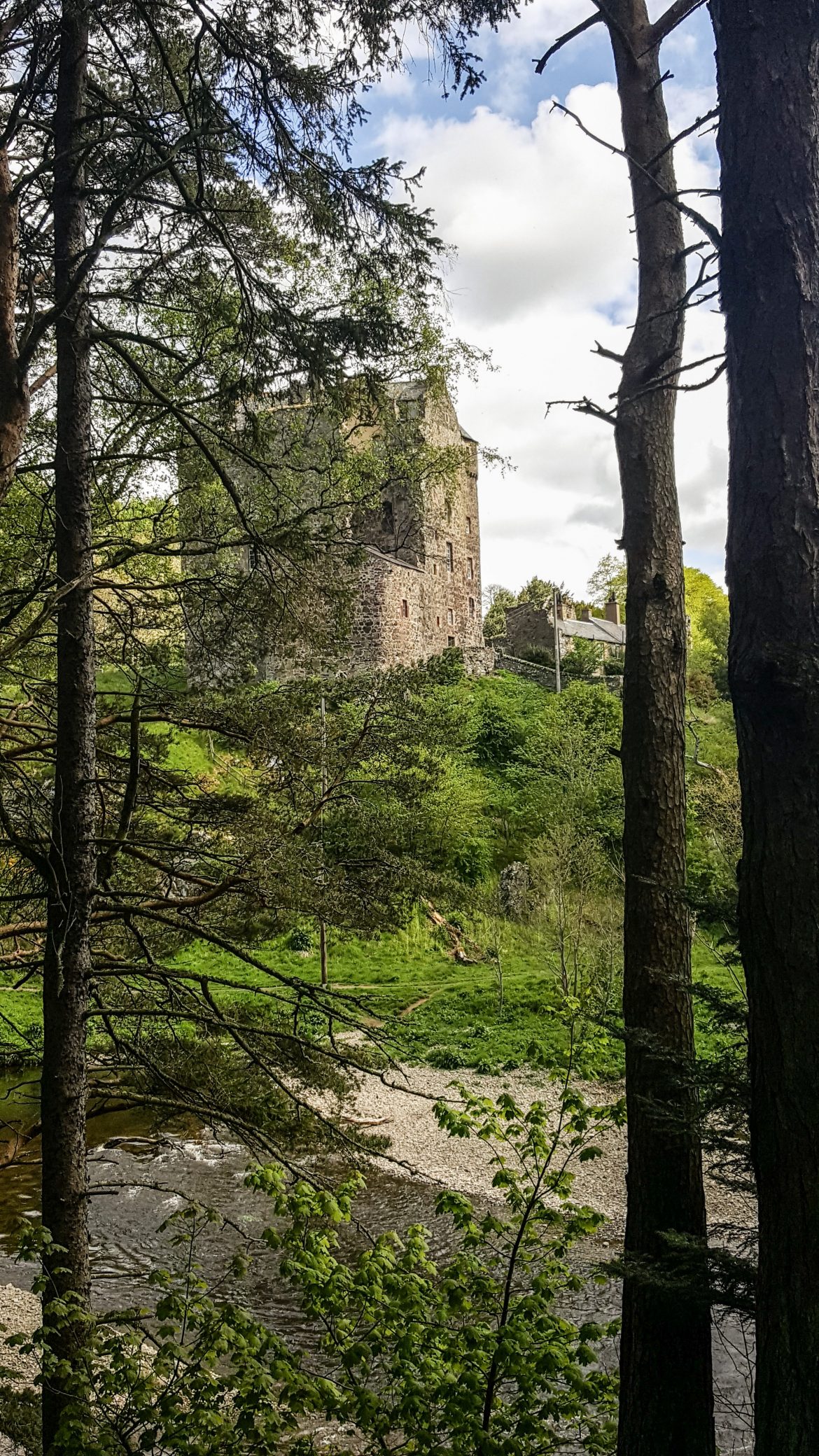 The Earl of Tweeddale certainly knew how to build a house, didn't he?
Love from, Scotland x
Looking for more walks along the Tweed? From the river's source at Tweed's Well near Moffat to its head at Berwick on Tweed, all along the River Tweed's 97-mile route, parts of the river banks have been opened up to help you explore the beautiful Borders towns and countryside in a completely different way. Why not visit: Dryburgh Abbey?