My favourite books of 2020
From getting up into the hills, to poetry, and dogs and illustration, here are my favourite nature, Scotland and outdoor books of 2020.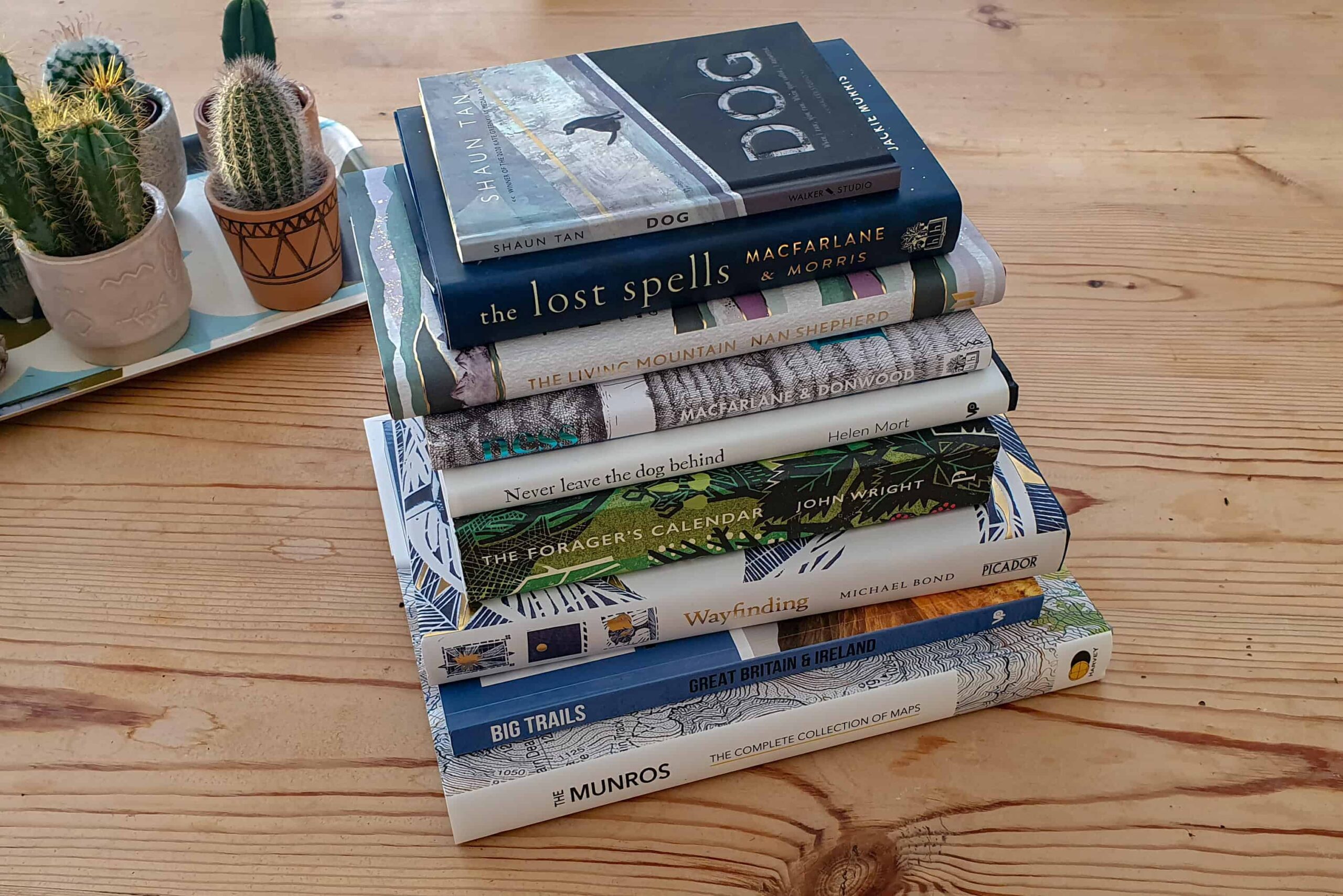 The Munros, the complete collection of maps, Harvey Maps
As a Munro bagger (and a secret town planner) I love a map and this collection by Scotland's Harvey Maps is simply wonderful. Hardbound and beautifully printed, The Munros is a complete collection of topographical Harvey maps for each of the Munros / Munro groups – perfect for planning hillwalking days, or just a really lovely collection for anyone who loves Scotland or maps. Buy from Harvey Maps (PR copy).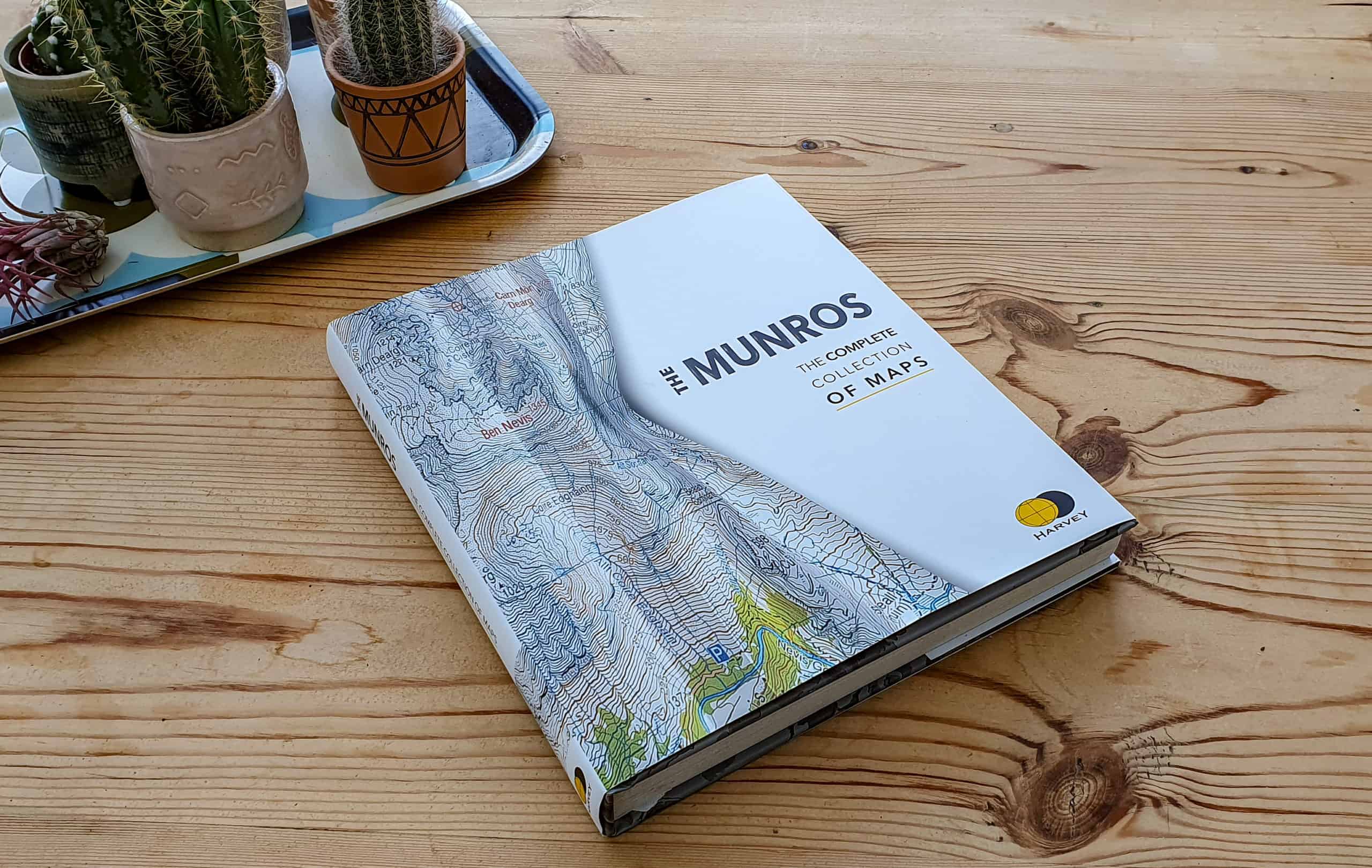 Big Trails, Great Britain and Ireland
I've long been dreaming of finding the time to hike Scotland's West Highland Way and this compendium of the best long distance trails in the UK is giving me all kinds of wanderlust. From the famous South West Coastal Path (I'm a huge fan of The Salt Path by Raynor Winn) to the Beara Peninsula in Ireland, the wild Cape Wrath Trail in Scotland, the well hiked Pennine Way and my favourite local route, the John Muir Way, this is a brilliant book for all those who love planning a really long walk. Buy from V Publishing (PR copy).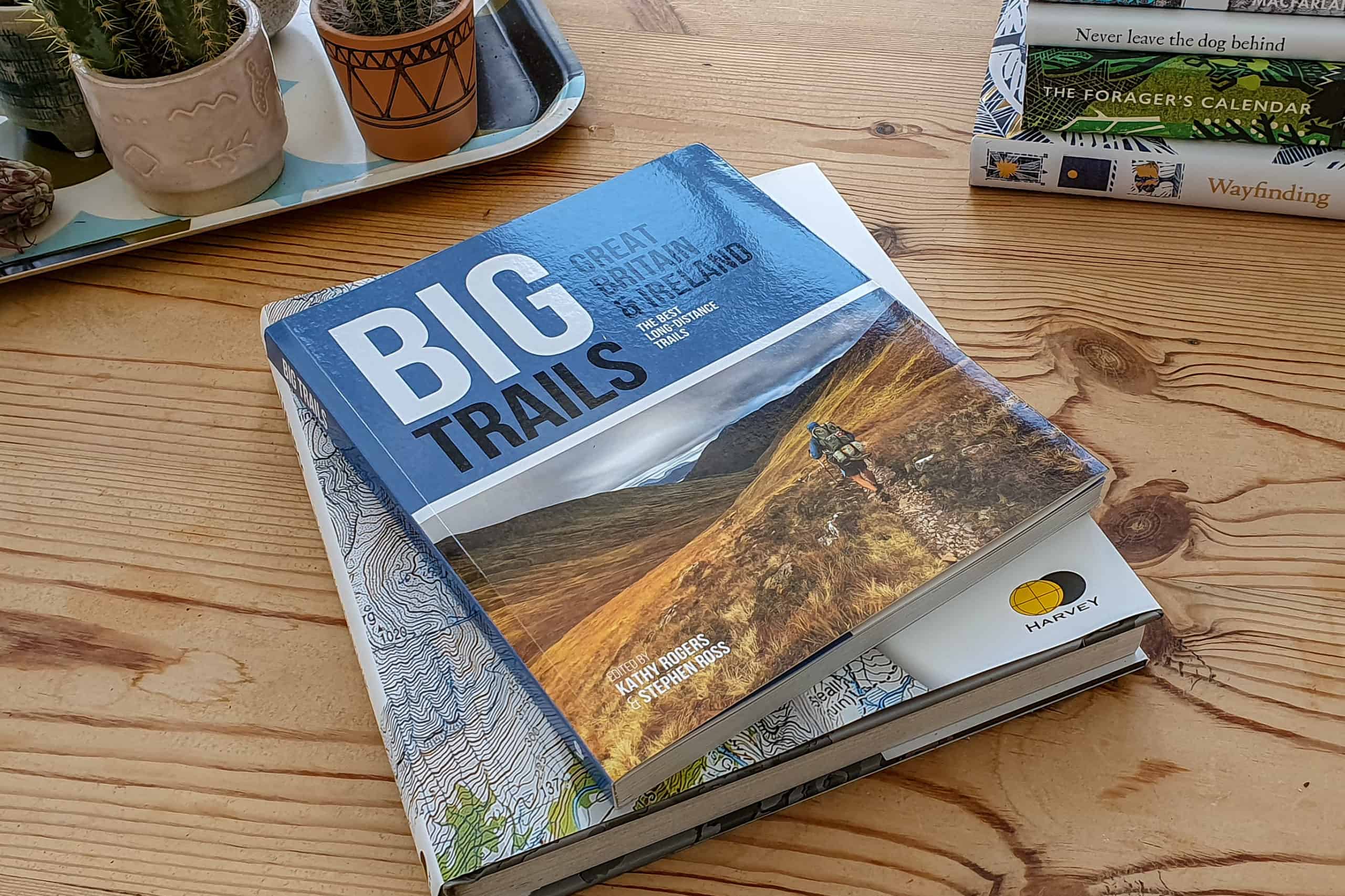 Never leave the dog behind, Helen Mort
This lovely book sets out to explore the relationship between dogs and hillwalkers, with interviews with mountain rescuers and climbers intermingled with a love story about a whippet named Bell. Each chapter is a melodic short story reminiscent of another favourite author, Nan Shepherd. Helen's stories take you from the flanks of Helvellyn, to sleeping under the stars, and trail running and climbing in my old stomping grounds in the Peak District, interspersed with snippets of poetry including the author's own wonderful, The Dogs. A fantastic, evocative book, perfect for any hillwalker or dog lover. Buy from V Publishing (PR copy)
The Living Mountain, Nan Shepherd
A classic book, not truly understood until I started hillwalking, the Living Mountain is a love story about, and a travelogue of, Nan Shephard's walks in the Cairngorms. Poetic and descriptive of every step you take out hillwalking, the Living Mountain is a classic for any walker, aspiring writer or just because. The Living Mountain is a book everyone should have in their collection.
Wayfinding, Michael Bond
Every wonder why some people get lost and some people (like me) have a weird homing pigeon sense of direction? That is, unless I am in New Zealand and then I am hopeless. Michael Bond's book explores how we create maps in our minds of the places we visit. As a working town planner, it's natural for me to map the world and I also have a photographic memory for places, and can usually tell you where we were from the tiniest of clues! This is a great book for those who want to try and get lost once in a while. Buy from Main Street Trading.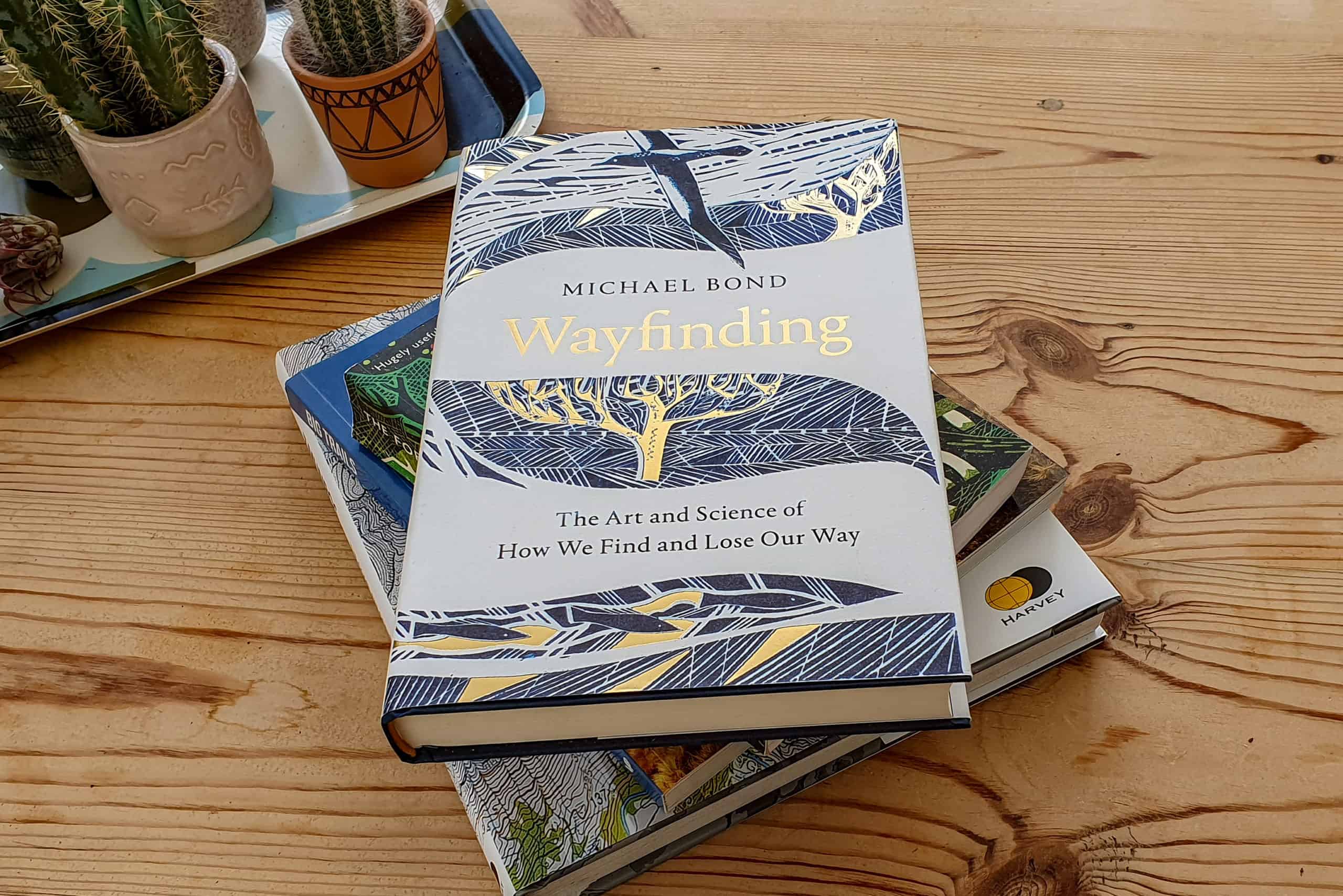 The Forager's Calendar, John Wright
Moving to the countryside at the start of 2020, we inherited a large garden plot, harshly pruned back and no idea what would come along with spring. Watching it grow wild and free has been one of my small pleasures this year – and we've found pockets of wild edible delights. From a pot of thyme, to brambles, a scrub of spiky gooseberries (which made a great chutney) to elderberries and quince. Flanking the house are the woods, full of mushrooms and wild garlic and at the bottom of the garden is the river, with all the seaweed you'd ever need. I've picked up the detailed The Forager's Calendar to help me explore throughout the year.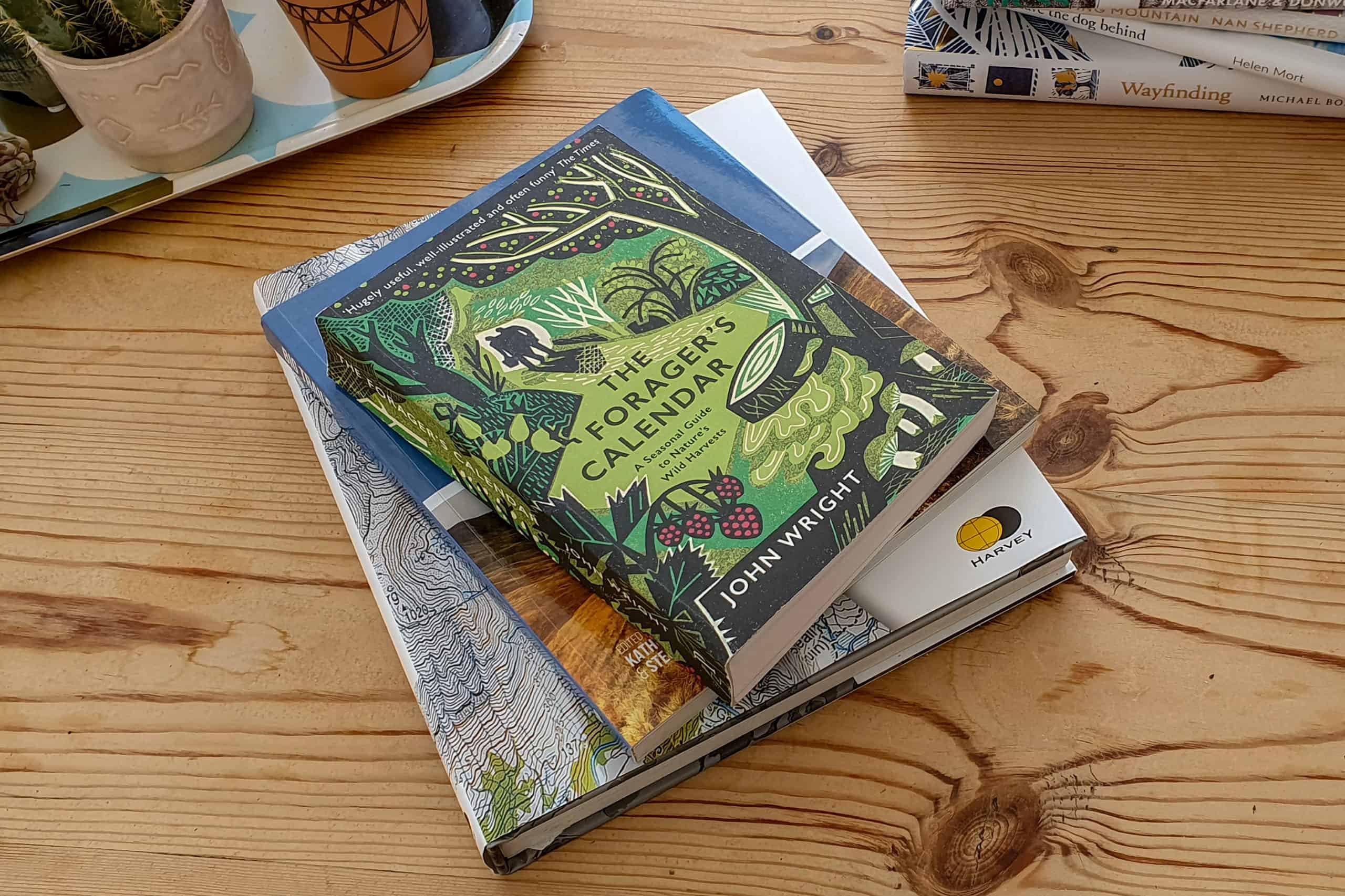 Dog, Shaun Tan
Not just for the dog lovers, no spoilers. Just wonderful.
Ness, Robert Macfarlane & Stanley Donwood
The master of nature writing, Robert Macfarlane brings to life Orford Ness, once a military site for testing bombs and machine guns. Written in prose/poem it isn't the most accessible of Macfarlane's books (The Wild Places is another personal favourite) but it is an evocative look at the impact of climate change on Britain's lost places – and the stories we might lose too. Buy from Golden Hare.
The Lost Spells, Robert Macfarlane & Jackie Morris
While Ness is at times impenetrable, The Lost Spells is open and free-wheeling, with tales of the red fox, the grey seal 'the selkie boy', the barn owl and the snow hair – all beautifully illustrated. The first collaboration (The Lost Words) between Macfarlane and Morris was a bestseller, and can now be found in two thirds of primary schools and every hospice in britain. With such beautiful tales of our world's animal population, the Lost Spells deserves to be too. Buy from Main Street Trading.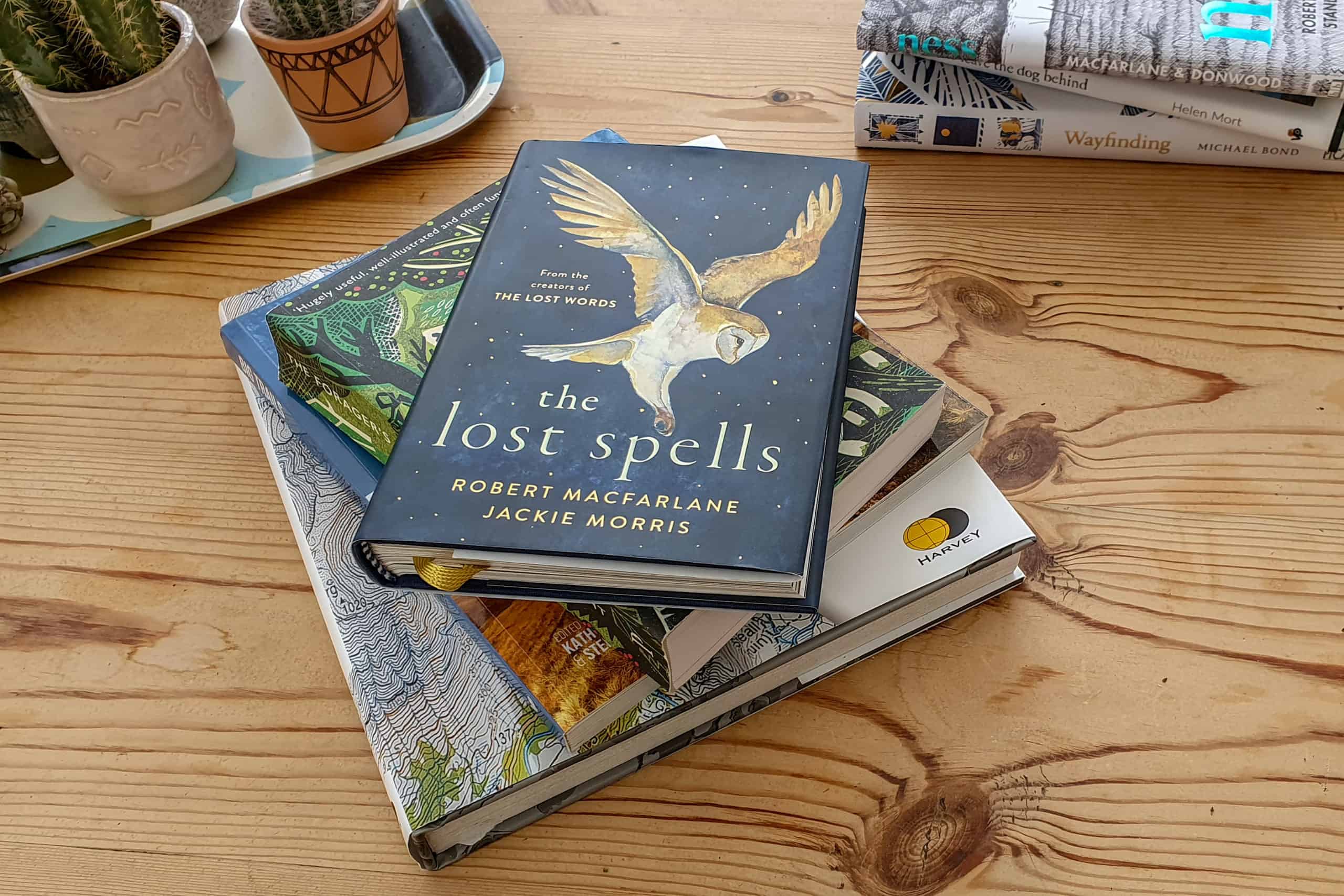 Where to buy books in Scotland
Books to me deserve love. They don't deserve to arrive in a box slapped with a prime label, parcelled up by a robot. They deserve to be chosen for sale by a bookseller, or placed on a shelf by a librarian. If you want to buy one of my favourite books of 2020 then please do it from one of my favourite bookshops, support small, support local, buy books.
The best book shops in Scotland
Want to buy one of my best books of 2020? Then head to one of my favourite bookshops…
Let me know your favourite outdoor books… Love, from Scotland x