Hullo! How was your January? Mine was tough but I am proud that the last month has been spent challenging myself beyond my normal boundaries in so many ways – although I am still reeling from it. Socialising, tough climbs and giving up smoking – it's all added up. I'm now looking forward to a trip to a beautiful Scottish island to recover but before I head off to catch the ferry, here are my outtakes from January including a fab day in the Ochills.
The best thing we did was… 
---
SNOW DAY! We'd been heading north to climb Ben Venue, but instead detoured to The Ochills (the roads were looking so dodgy) to head up King's Seat. The snow must have been 2-3ft deep (I'm not 5 foot) and it was hard going, but so much fun. I spent a lot of time totally turtled unable to move from a deep snow drift snorting with laughter. We headed to Dollar Glen and Castle Campbell and strolled through the Glen of Weeping in a winter wonderland. It was magical. Oh winter, I love you!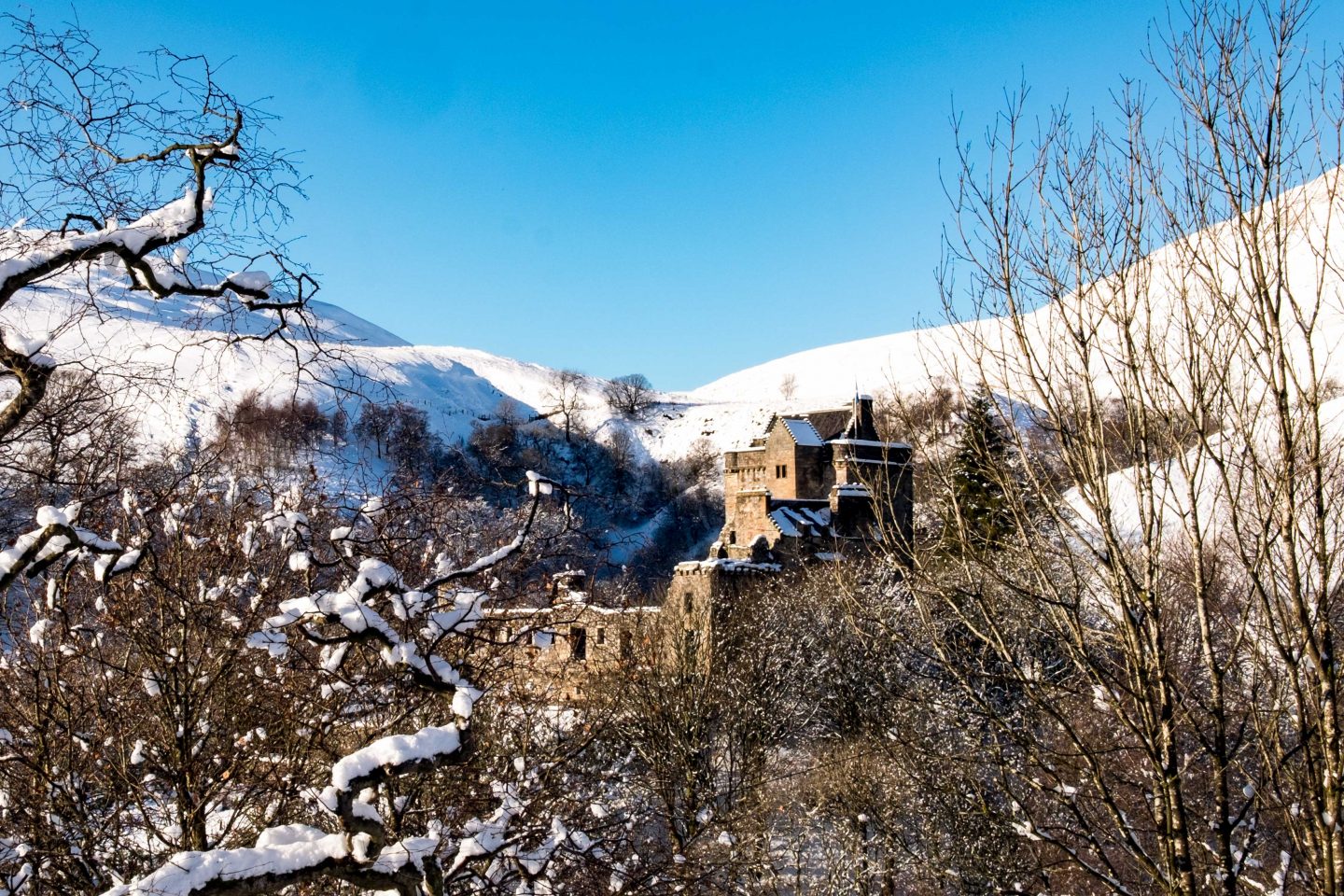 My favourite thing this month was…
---
I am finally back to full fitness and it is such a relief. I damaged a disk in my neck way back in 2016 and have been in treatment ever since. I've tried physiotherapy, a chiropractor (I absolutely hated that neck pop!) and medication but it turned out that all I needed was time. To be finally free of nerve pain and pins and needles down my left-hand side is such a relief – and I love not having to worry that 10 miles into a walk I might end up in pain. Don't climb Munros without a proper rucksack with a waist belt folks! 
I must admit…
---
That we failed to complete any of our walks this month. The worst fail? Munro bagging on Ben Vane in winter conditions without crampons, yeah we went there. Having to climb backwards down a steep icy slope 800m up with shaking legs is yet another lesson learnt. Always recognise the turn back point – in the snow it's usually 25 minutes after you have realised it. I also struggled with flying, my fear of flying is getting worse, and even two 1 hour flights were a huge struggle. I have no idea how I am going to cope with flying to Australia and New Zealand (wooooo!) at the end of the year.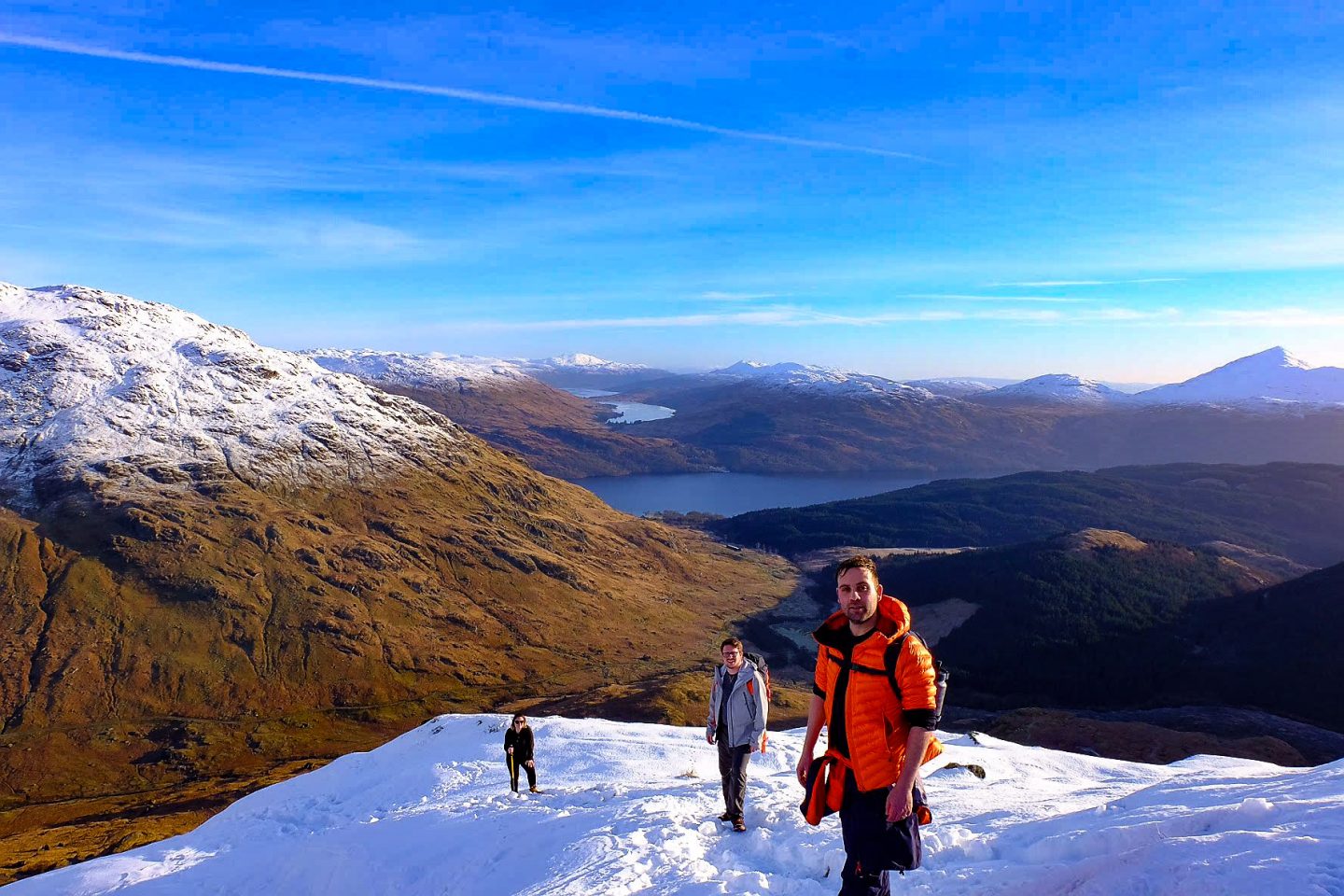 My favourite books this month…
---
I've been a little lax on the reading front recently (too much social media is bad) but I absolutely loved Hold Back the Stars by Katie Khan and have re-read The Power about 10 times. I have a pile of Reading in Heels treats (love this subscription box idea!) saved up for long summer holidays in remote cabins (or tents) and I'm waiting patiently for B to finish Travels with Charley ("I'm savouring it"). I was also gifted three books by Camra for Christmas- Britain's Best Real Heritage Pubs, the great Wild Pub Walks and the 2018 Real Ale Guide. Beer and walking? My favourite.
Good things I ate…
---
We spent a second (rather raucous) NYE at Edinburgh's Spitaki who serve fab Greek family cooking, had a great breakfast at The Huxley as part of my trip exploring Edinburgh's West End and ate all the food at Baba – the new Edinburgh opening from Glasgow's Ox and Finch. Oh my gosh Baba is so good – you must go. I am already wanting to go back. Try the carrots – yes life changing carrots.
New gear this month…
---
I love my new Tephra Down Jacket c/o Berghaus* I particularly like that it doesn't have a hood -I wear a lot of layers with hoods and can often feel like Michelin woman, especially with a huge fleecy hat. With Nikwax hydro-down filling its also practical in the Scottish spring(ish) weather.
B has also 'tested tough' the Twisted Divide Trousers c/o Columbia in the snow (cover image above) and whilst they are probably a 3-season trouser they performed brilliantly – "I love these trousers" was his reaction. Columbia is brand born out of the Pacific West Coast of America and we going to be testing out a few cosy pieces on our upcoming trip to Islay so watch this space.
The nicest thing to happen was…
---
Being chosen as an Ordnance Survey #GetOutside champion was an honour and last month I headed down to the New Forest to meet all the new champions for the first time. I met Everest summiteers, scout ambassadors, mental health champions, OBEs, Paralympians and people who have realised they are on the wrong path and changed their life. I must be honest and admit that felt very much like an ordinary person in a room full of adventure superstars and spent the whole event swinging between being inspired and totally intimidated, and more than once needed a wee five-minute cry in my room. That is ok though – we can't all climb Everest and my job is to help people just like myself #GetOutside.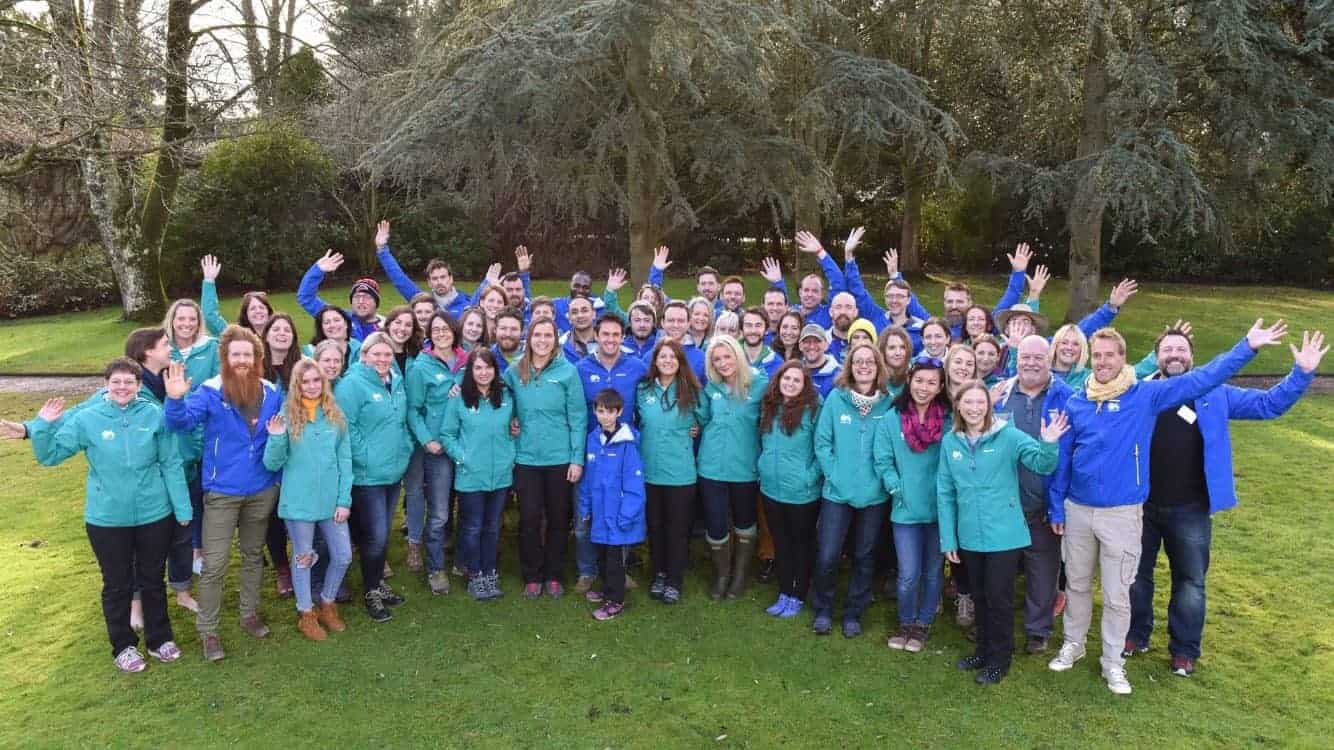 Finally, did you see my posts this month?
So, on to February… 
We are taking a week-long trip to discover the beautiful island of Islay – What are you getting up to?
Love from, Scotland x