Edinburgh Zoo is one of my favourite places. With over 1000 species living within 82 acres on the steep sided Corstorphine Hill, the zoo is much more than its famous Pandas. Within Edinburgh Zoo reside some of my favourite Edinburgh characters. Let's meet them!
This rather pensive guy is one the Zoo's 18 chimpanzees. Edinburgh Zoo works with conservation and breeding projects all over the world, including championing endangered chimps from the Budongo Forest in Uganda. Their 18th Chimp, Velu, was born in 2014 and was the first chimpanzee to be successfully reared in Scotland in 15 years.
This guy is Paul, who I was not sure is giving me a kiss or shouting at me!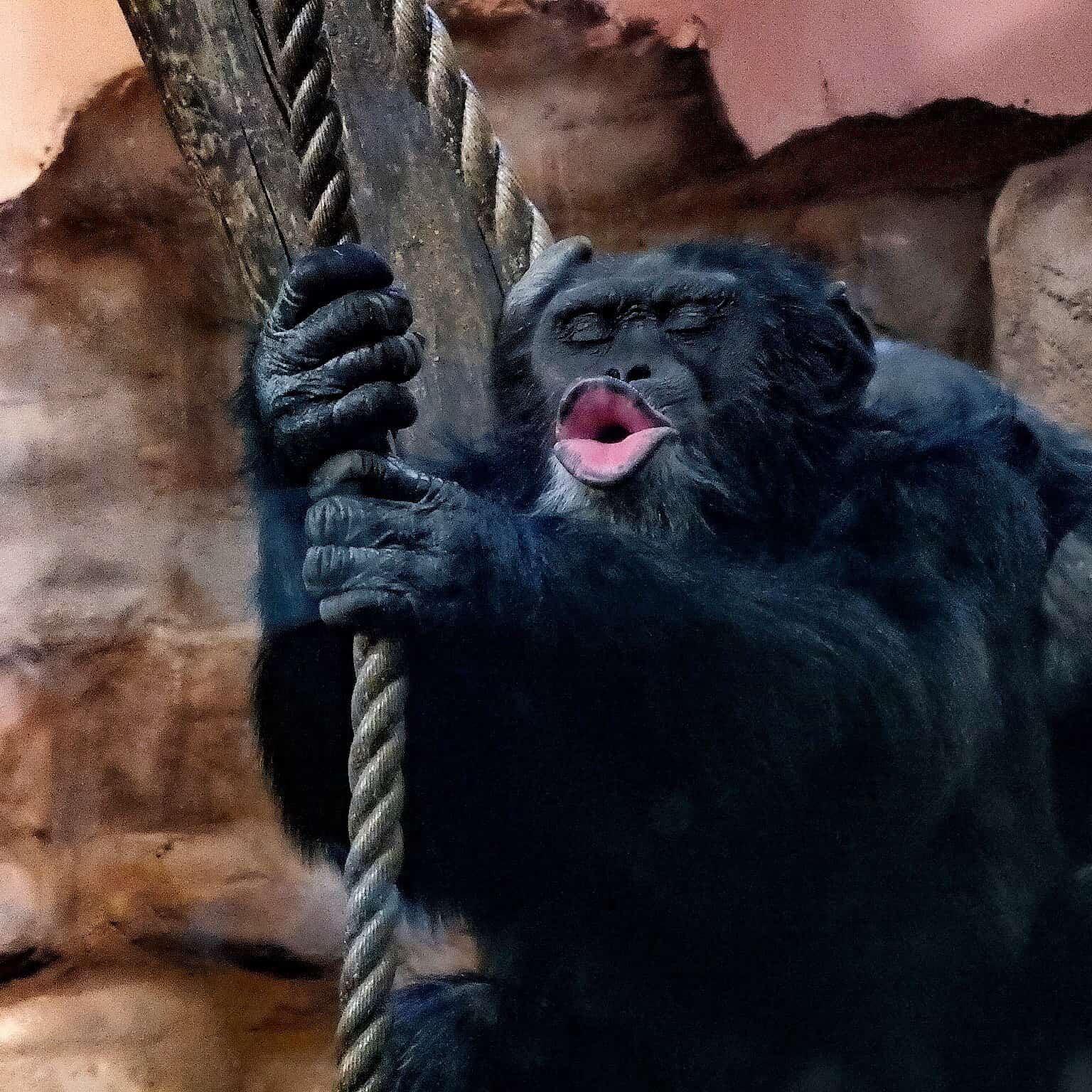 Edinburgh Zoo also saw the first koala, Yooranah, born in the UK. This though is my favourite Koala. Her name is Alinga and she is a cheeky little girl who keeps a beady eye on you as she munches on eucalyptus.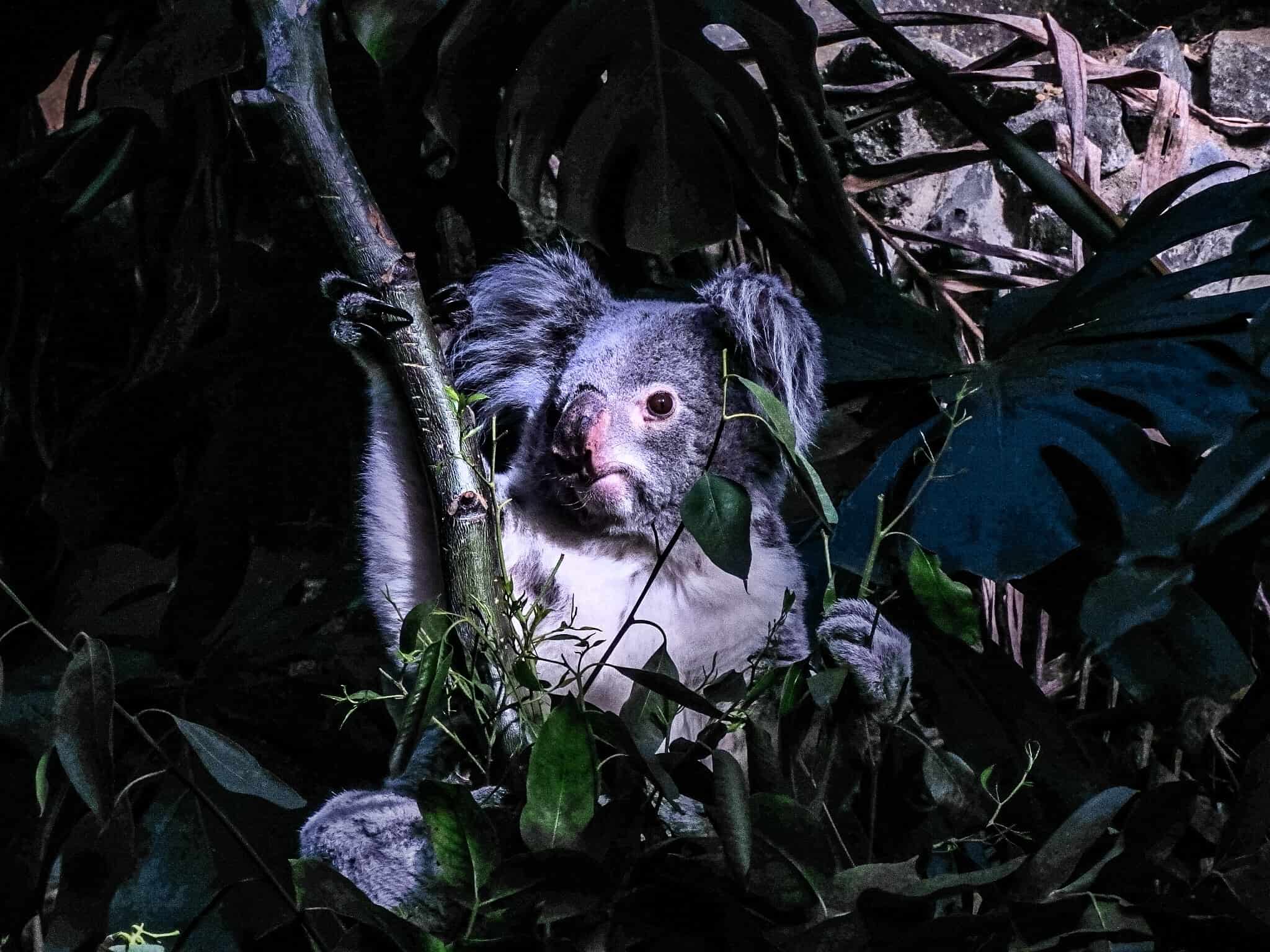 It is not all international favourites at Edinburgh Zoo, though, as the zoo also looks after Scottish wildcats and bringing species such as beavers back into wild in Scotland. They are just a little more elusive to spot!
Unlike the capuchin monkeys who live in Edinburgh Zoo's Living Links who aren't afraid of coming forward… What are you looking at?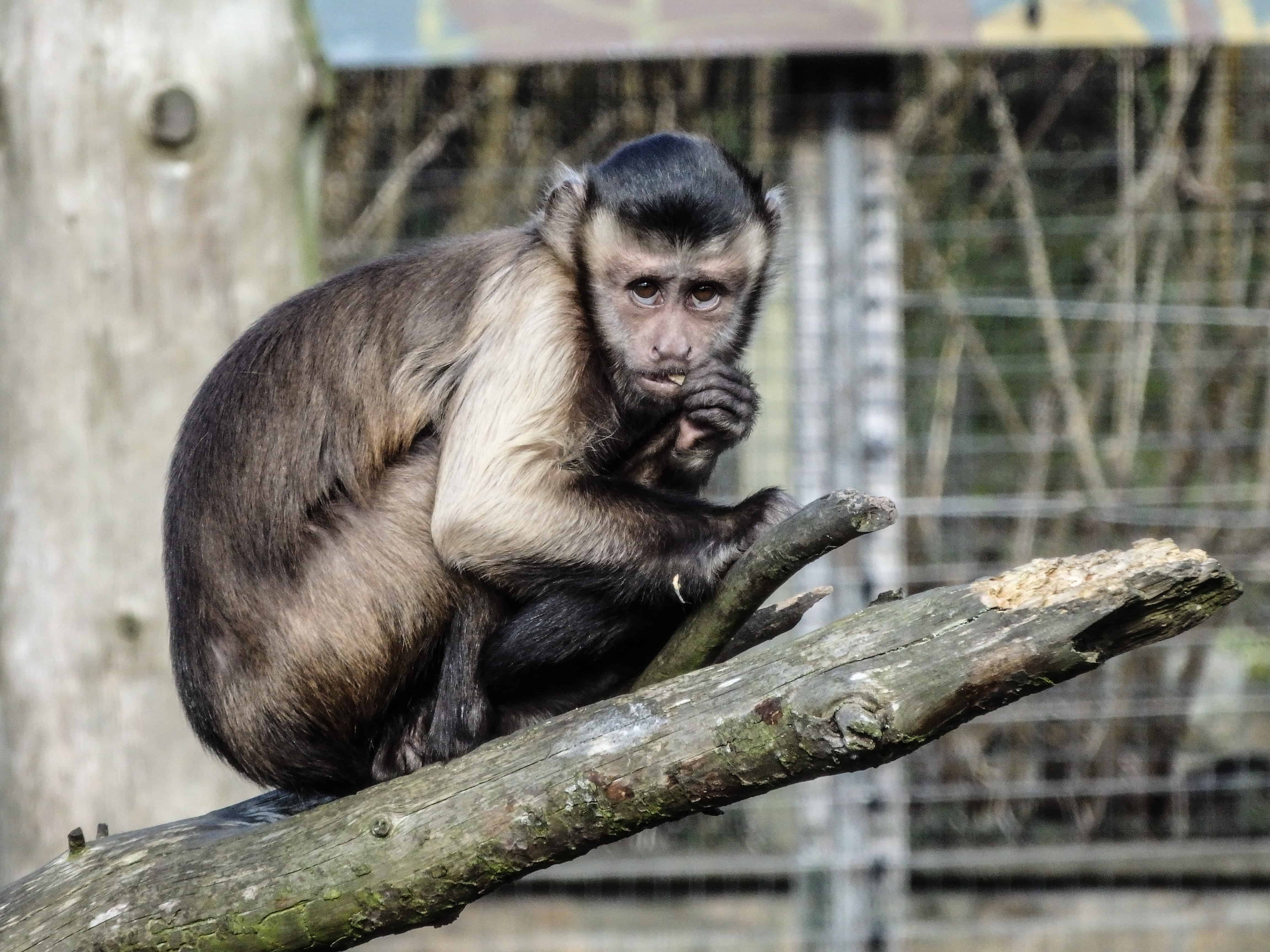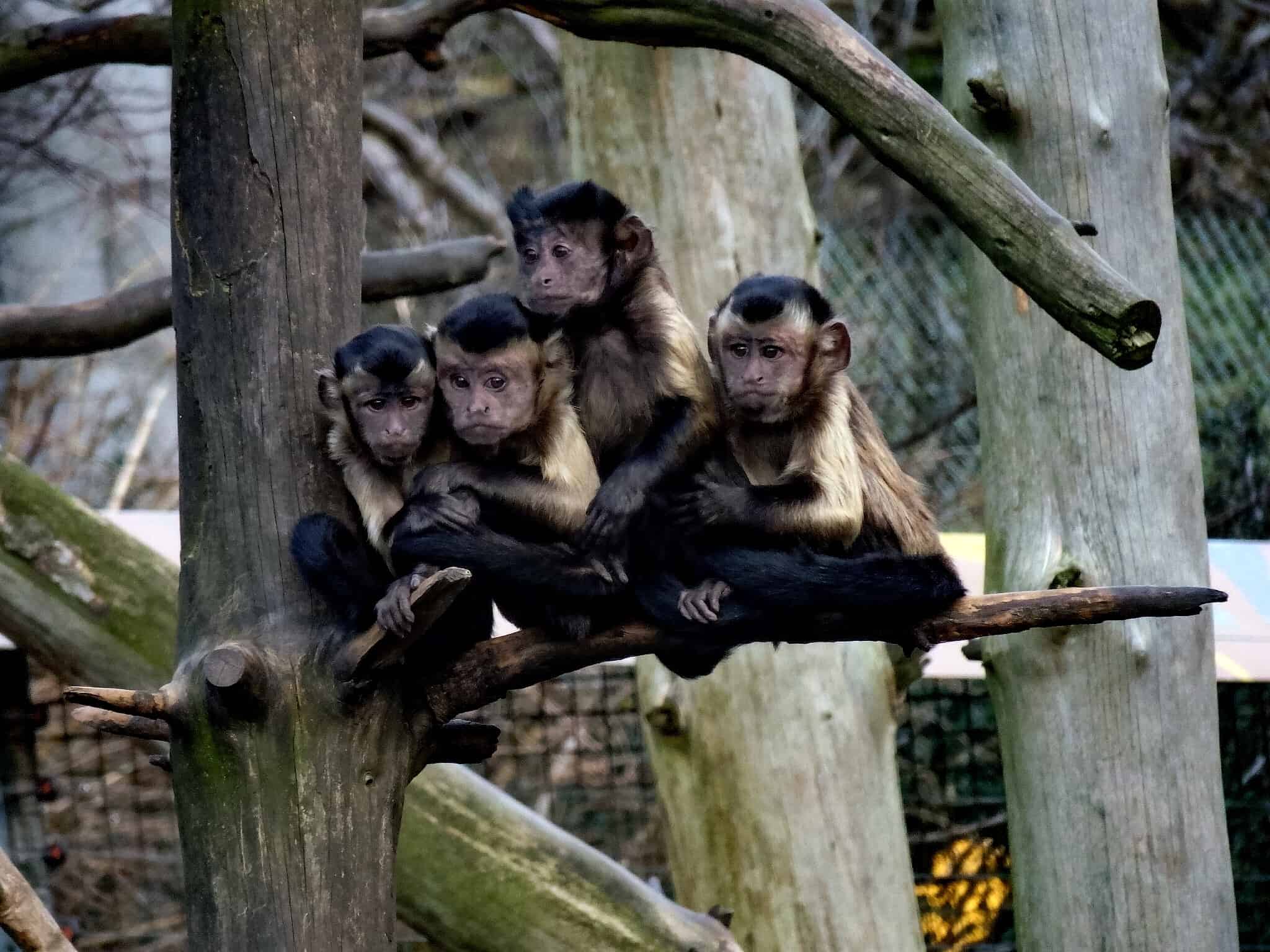 I really wish I knew what these guys were up to. Their quizzical faces were fascinating to photograph, although it took quite a while to capture them looking in the same direction.
My favourites though are always the penguins. I love penguins. Make sure you are there to watch the Penguin Parade at 2.15pm every day as it is brilliant. Or if you can't visit the zoo check out Edinburgh's penguin cam.
This King Penguin was keeping guard over the Zoo's fantastic Penguin Rocks. I wonder if it is Sir Nils Olav, the Colonel-in-Chief in the Norwegian Guard, he certainly seemed very proud of himself.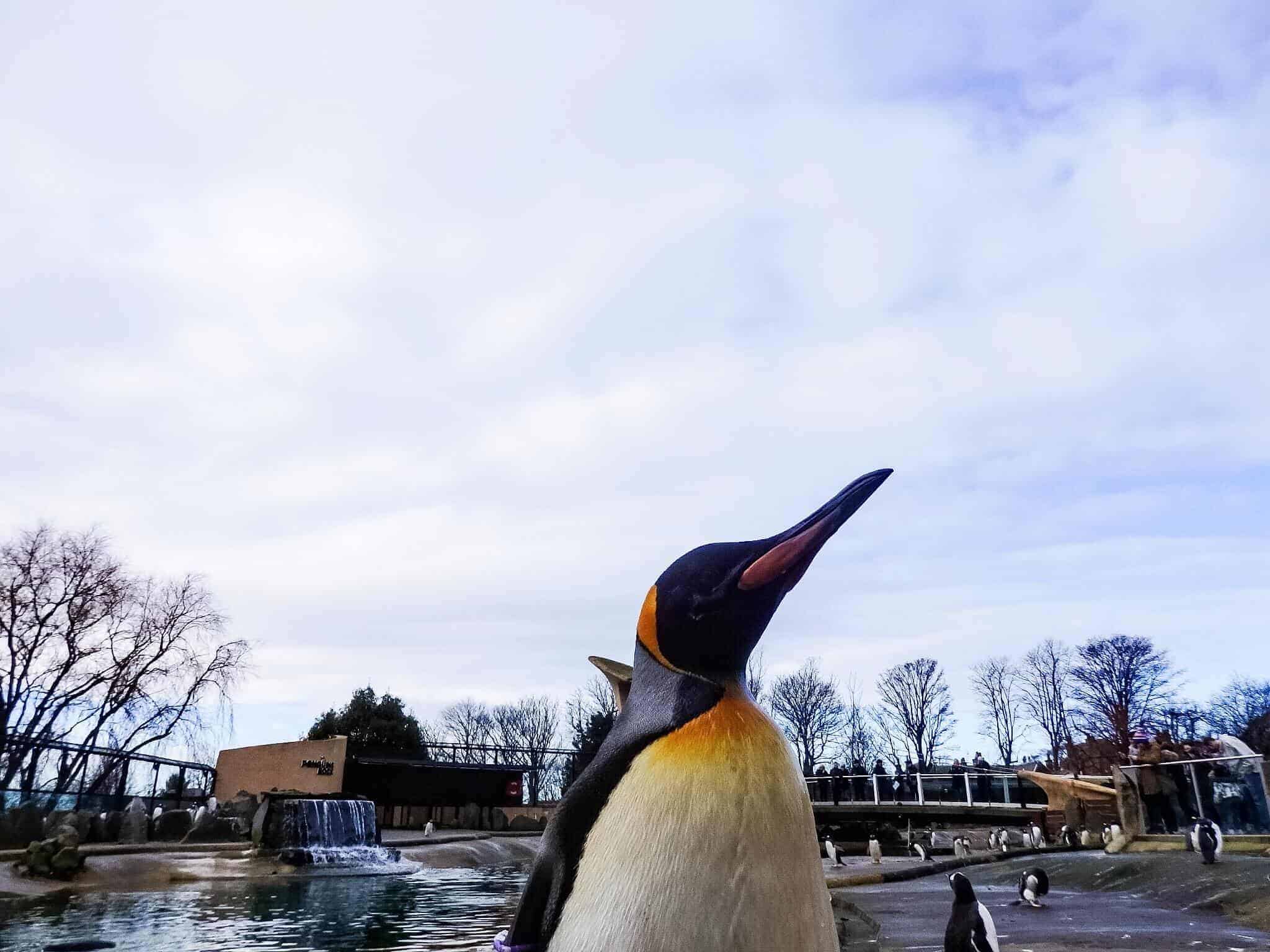 Don't Rockhopper penguins look like they are in the Mafia?
"We are sleeping with the fishes tonight. Har har har"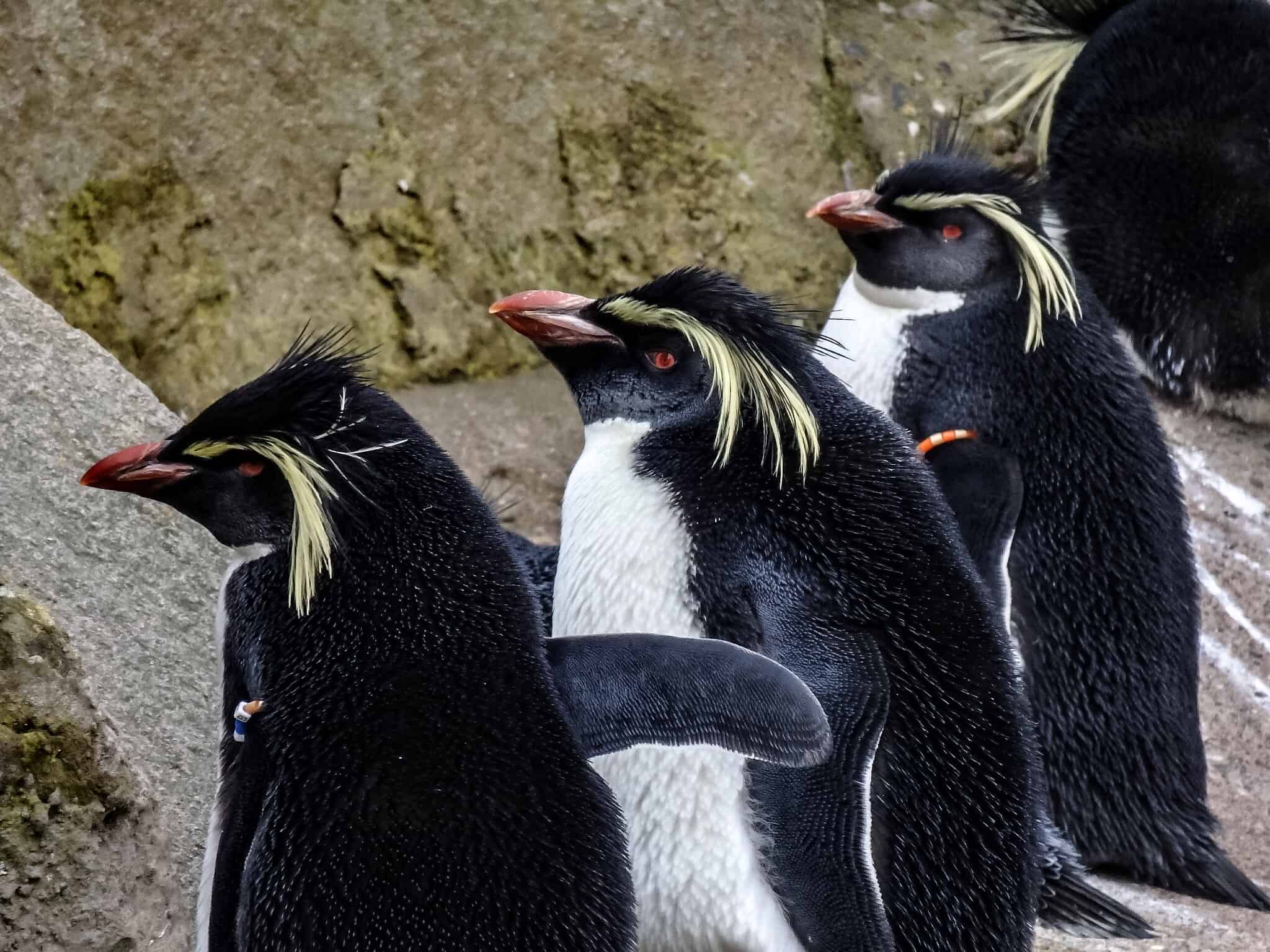 Oh and the final 'character' in Edinburgh Zoo? well, that will be me. Especially when I am pretending to be a penguin!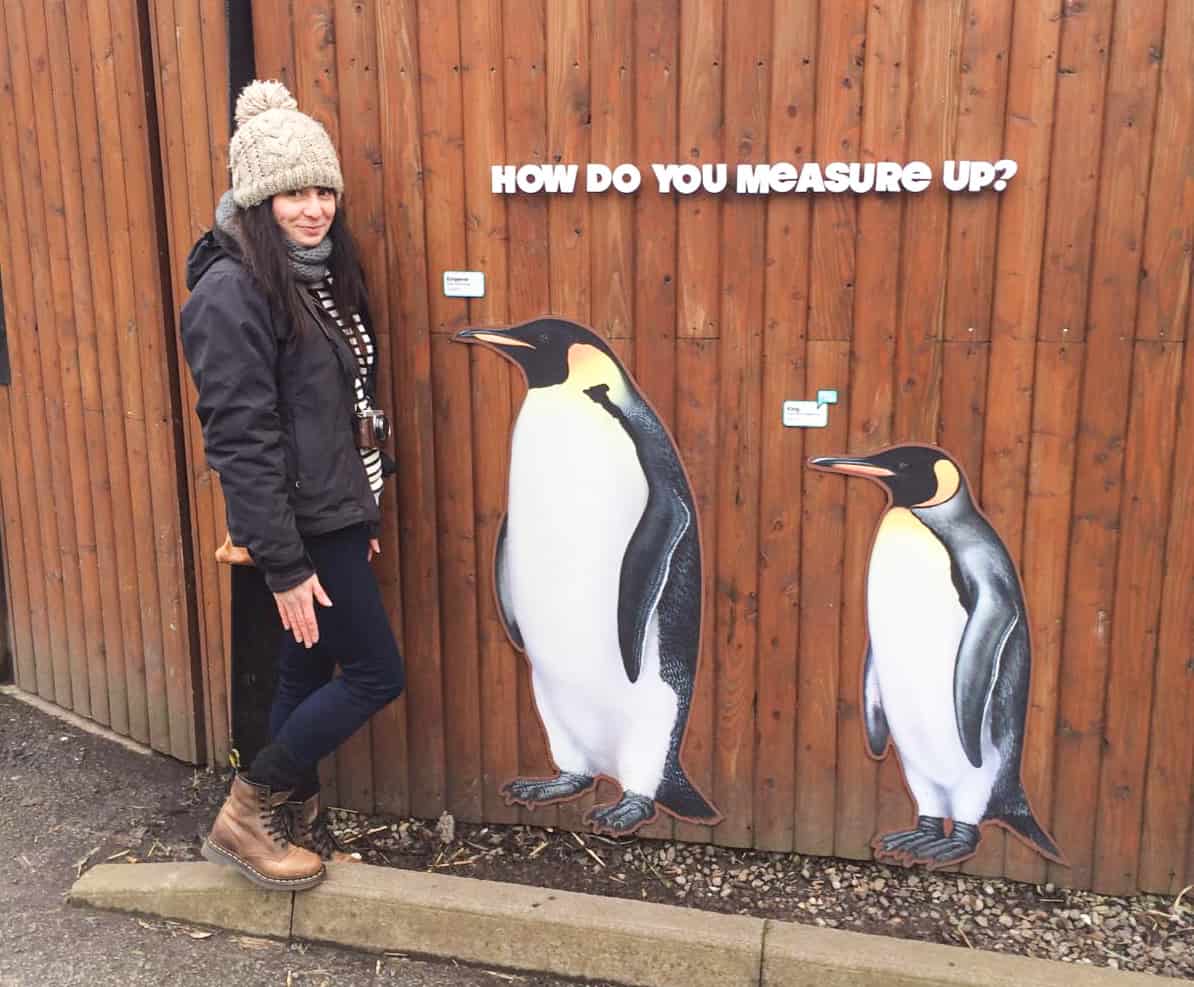 Love from, Scotland x
Edinburgh Zoo is open every day of the year, including Christmas Day / £17 for adults and £12.50 for kids / Book your Panda slot in advance / To get there catch the 100 Airport Bus or the no. 12, 26 or 31.
Thanks to Visit Scotland and the ASVA for hosting me & B.
Linking up with Monday Escapes