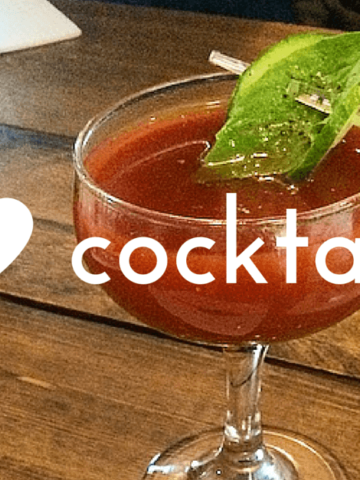 I love a good cocktail and this mini guide is dedicated to everything speakeasy; if you like cocktails, here are five Edinburgh cocktail bars you really don't want to miss. It's my perfect Friday night if you fancy joining me?
(if the map isn't working, you can also view it online)
---
1) Heads & Tales
Why? For gin of course, Heads & Tales is the home of Edinburgh Gin.
Try: the THYME 4 A BRU – Botanist, orange, raisin & Irn Bru! Served in an Irn Bru can.
Visit – Heads & Tales Bar
---
2) Panda & Sons
Why? Because this speakeasy-style bar is hidden in a barbershop. Just like the prohibition era.
Try: the BELLE ÉPOQUE FLIP – Grande Absente, Mandarin Napoleon, Bitter Truth Pimento Dram, Agave Nectar, Whole Egg with a dusting of Nutmeg on the top.
Visit – Panda and Sons
---
3) Lucky Liquor Co
Why? Because you need a dose of serious cocktail bar cool once in a while.
Try the SHERRY BLUSH – Palo Cortado sherry, lucky creme de noyeaux, raspberry syrup, vanilla, sugar, lemon and "disco sherbet".
Visit – The Lucky Liquour Co
---
4) The Bon Vivant
Why? Because it is sultry, sexy and well, it won the Oscar's of the cocktail world for being the Best International Restaurant Bar at the Spirited Awards. So It has got to be good hasn't it?
Try: DEATH LENDS A HAND – RinQuinQuin Peach Aperitif, Orange Colombo Aperitif, Peychaud's Bitters and Champagne. Bon Vivant also does fantastic food.
Visit: The Bon Vivant
---
5) Bramble
Why? The original new town hideaway and the start (in my opinion) of Edinburgh's speakeasy tradition. They also have one of Edinburgh's best music policies with DJs every Friday and Saturday night.
Try: The Bramble of course.
Visit: Bramble Bar
---
Love From Scotland does not condone heavy drinking AT ALL. You do not need a cocktail at each bar. Drink plenty of water and remember TO EAT. There, that is my advice.