Hullo! I'm back with another Love From Scotland Outtakes; a look back at all the good bits of the last month that I didn't actually post about, along with a few personal bits & pieces. This month I am saying goodbye to February.
The best thing we did that I didn't tell you about…
---
We finally managed to get to the top of another hill! After failing to climb Ben Vane (ice) and King's Seat (snow) last month, we climbed up Ben Venue, one of my favourite wee hills in the Loch Lomond and the Trossachs National Park.
Now, I want to let you into a little secret, whilst Ben A'an might be the most popular of all the Trossachs hills (seriously we could see the crowd on the top from across the loch) the view from Ben Venue is actually even better. Ok, so you have to work for it a little harder – Ben Venue at 729m is a bit higher than Ben A'an at 454m – and there is a wee bit of very easy scrambling to get you to the two summits – but the view across the Loch Lomond's and the Trossachs National Park and Loch Katrine, Loch Akray and Loch Venacher is so worth it.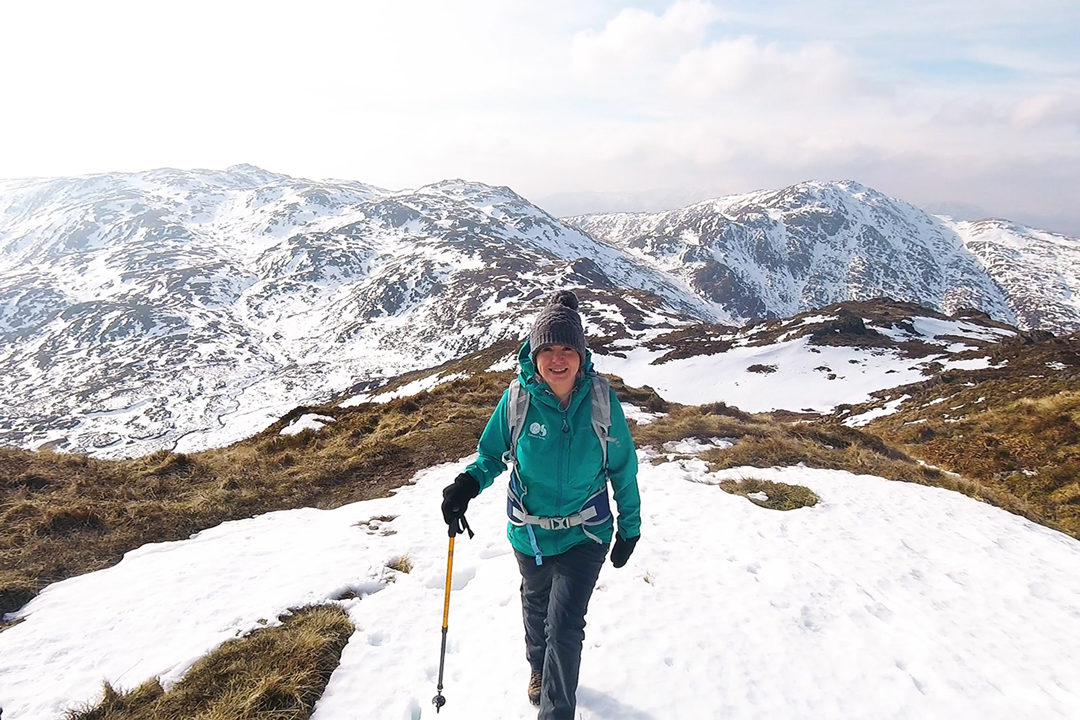 New gear this month
---
I spent this month testing out my new #GetOutside Craghoppers jacket and with a wind chill factor of minus 10 degrees at the top of Ben Venue, I was singing its praises! The wind just wasn't getting through. In fact, my only ask would be for some pit zips as I found myself overheating slightly in my usual layering system and had to take off a layer halfway up the hill – I didn't even need to put it back on again. Fancy your own jacket? our #GetOutside jackets are based on the Midas jacket. I'd also highly recommend the Craghopper winter lined Kiwi Pro trousers for winter walking – they are cosy, flattering and really comfy.
On my feet, I have been trying out the Columbia Fire Venture boot. c/o Columbia Sportswear. I usually walk in leather boots, but I have found myself reaching for these canvas Goretex boots more and more. Lightweight, water and mud proof they are fast becoming my go-to low-level trekking boot – or for just messing around in the rock pools! The boots are currently on sale if you fancy a pair.
I must admit…
---
I have Acne Rosacea – and it is currently affecting my life. Believe me, I know people have worse problems, but a skin flare up is soul and confidence sapping. My rosacea is triggered by UV – this latest attack was triggered by a long mountain day under incredible blue skies – in February! To keep it under control I have to use a daily high SPF – minimum of factor 30 and high coverage makeup. If anyone has any miracle products the could recommend, please pass them on!
My favourite book(s) this month
---
Despite promising to read more this month, I actually only finished one book – The '86 Fix by Keith A Pearson – a twisted tale of what could happen if you could go back and fix your most embarrassing moment, and change your life. Utterly gripping.
The good things I ate…
---
This month I took a 'me day' and wandered over to the Botanical Gardens and Stockbridge and I discovered that Edinburgh institution Lovecrumbs have opened a branch on St Stephen's Street. A piece of rose and chocolate cake and a great flat white and I was a very happy girl! I'd also let you into a little secret – my favourite cafe. On the banks of Loch Venachar on the way to Ben A'an is Venachar Lochside, a brilliant cafe with an incredible view of the loch. From amazing scones to great soup – you deserve to stop here after your walk.
My favourite thing this month was…
---
In July we will be walking 26 miles from Glencoe to Glen Nevis on the Great Glencoe Challenge. The problem is that I haven't walked more than 14 miles in one go! So it is training time. We started with a 14-mile walk from Edinburgh to Queensferry along the River Almond and the Firth of Forth coast through the Dalmeny Estate. It is one of my favourite walks and the best bit – rewarding yourself with Mac & Cheese and a pint at the Ferry Tap – a great traditional pub for a few pints.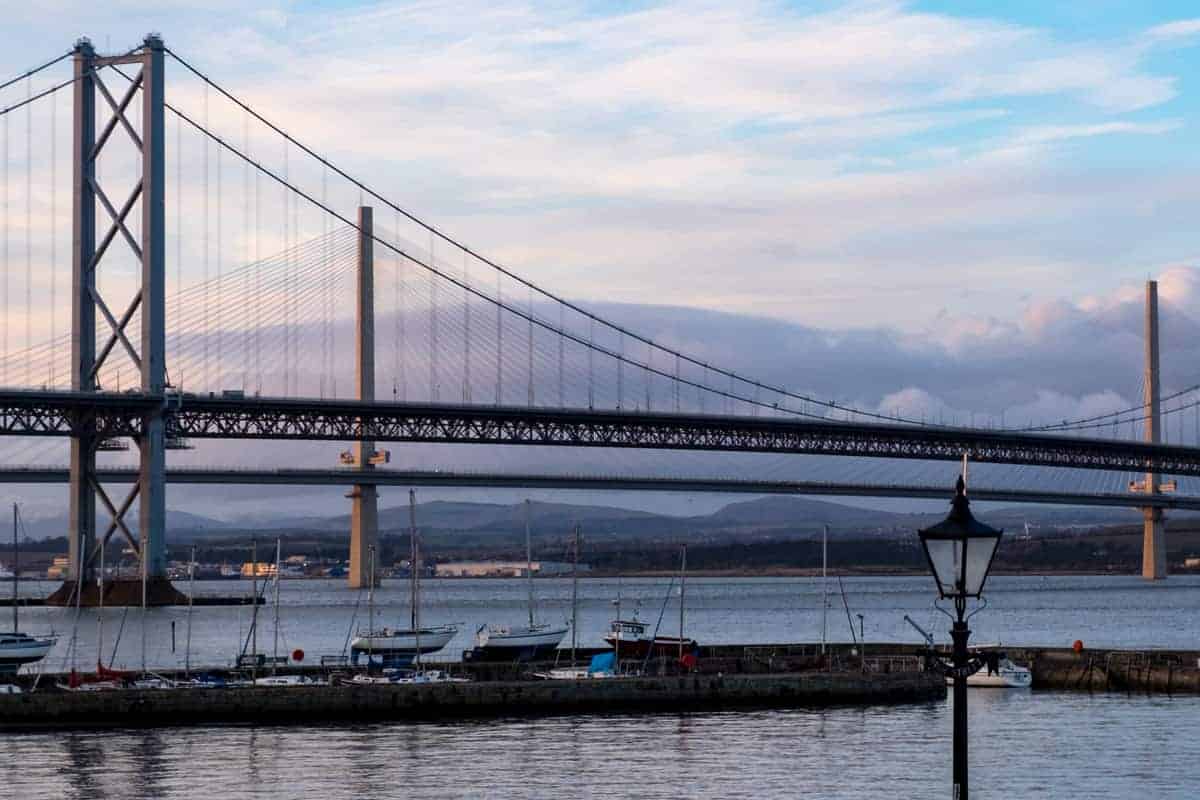 So, on to March… This month we are making exciting plans for the rest of the year. Maybe another road trip?
Love from, Scotland x
My posts this month…