With over 40 miles of stunning coastline, 30 spectacular castles, 22 golf courses, and some of the best seafood (and whisky!) in Scotland, East Lothian might be on Edinburgh's doorstep but it really is a destination in its own right. Here are my favourite things to do in East Lothian.
Walk the John Muir Way
The 134-mile John Muir Way is an east coast to west coast long range walk named after the famous Scottish conservationist and naturalist. East Lothian's section is over 40 miles, stretching from Prestonpans to Dunbar. My favourite part of the route passes through Aberlady, Gullane and North Berwick, along the beautiful coastal path. Find out more about John Muir at his birthplace in Dunbar.
Discover Outlander in East Lothian
Fans of time-travelling TV series Outlander should visit Lallybroch's Mill (from season 1, where Jamie goes for a swim, Mr Darcy style) which is Preston Mill & Phantassie Doocot, managed by the NTS. Whilst the Battle of Prestonpans (from Season 2) is not filmed on location, the 1745 Heritage Trust stages annual reenactments of the Jacobite battle across East Lothian on the weekend of 23/ 24/ 25 September.
Visit Aberlady Bay – Britain's oldest nature reserve
The sand dunes, mudflats and salt marshes of Aberlady Bay were designated a local nature reserve in 1952, and are home to over 550 plants, wading birds and in summer, 30,000 pink-footed geese. There are extensive paths through the reserve, all leading down to the beach. On low tide, you can also spot the remains of two midget submarines. Read more about Aberlady Bay.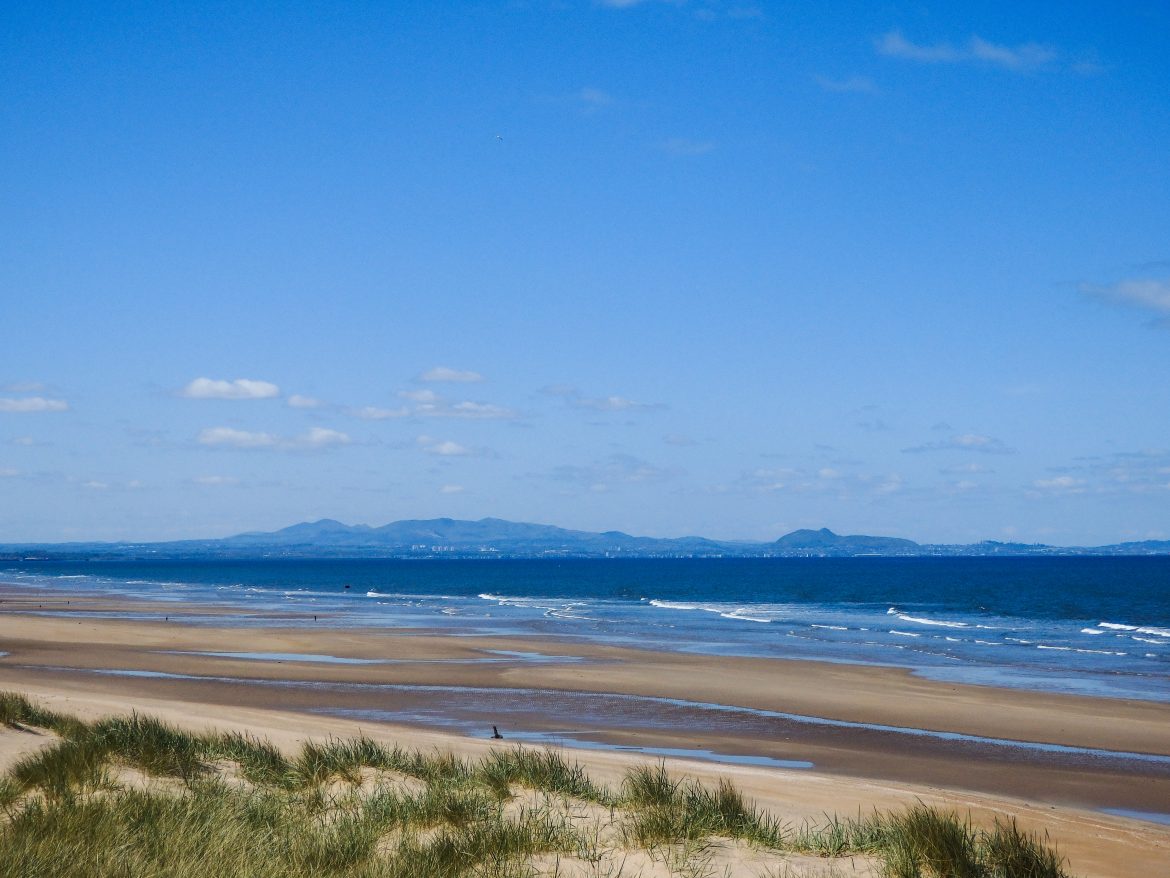 Find Scotland's Concorde at the Museum of Flight
The Museum of Flight at East Fortune houses over 40 military and civil aeroplanes, in historic RAF hangars. The biggest attraction is the supersonic Concorde, although you can also step inside a Boeing 707. There are exhibitions on throughout the year, including a spectacular airshow in July. Admission is £12 for adults, £7 for children and family tickets are £31.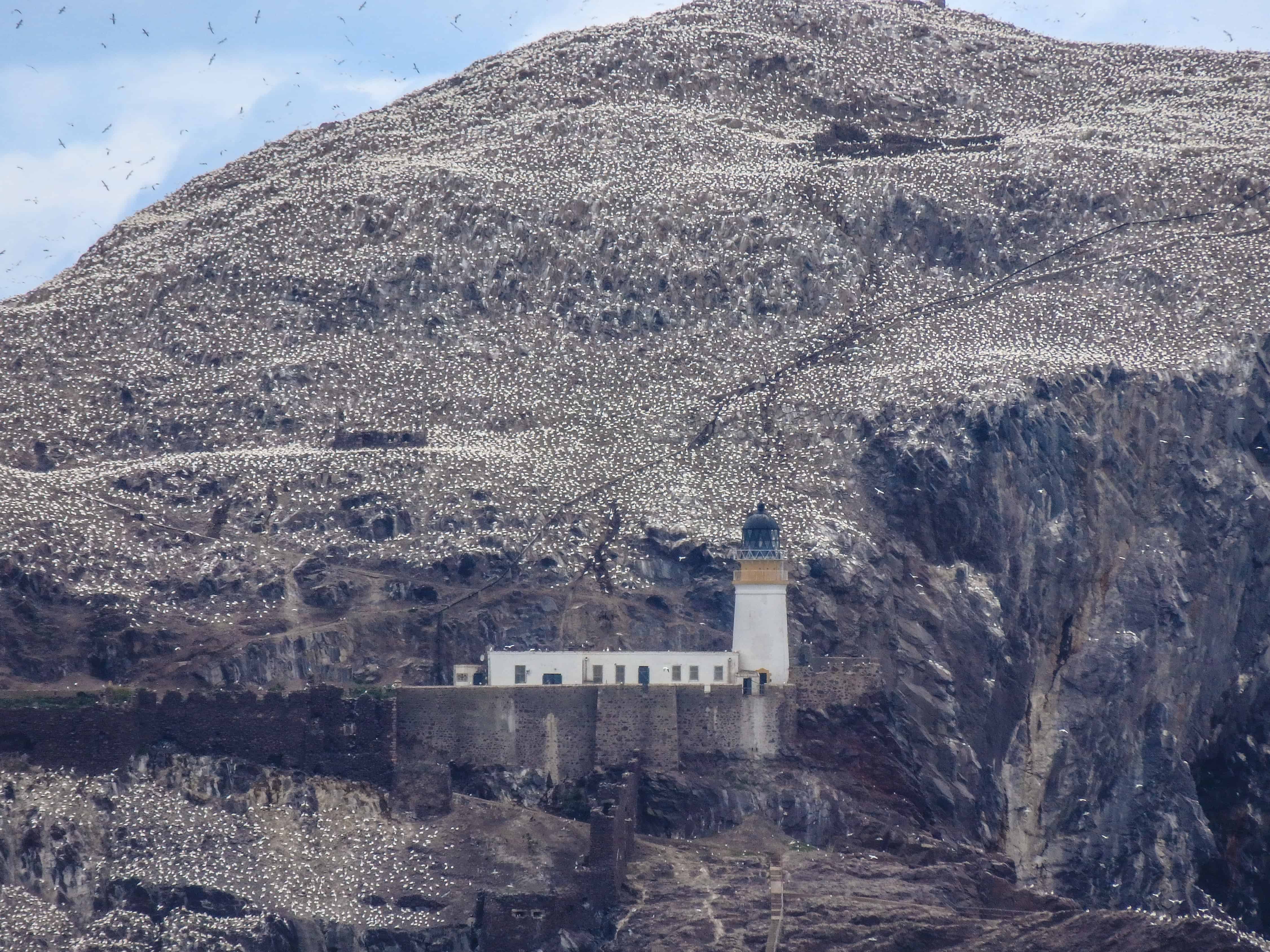 Have a day out with the Birds at Scottish Seabird Centre
The Firth of Forth is home to the biggest Northern gannet colony in the world and you can learn all about them at The Scottish Seabird Centre at North Berwick. With 14 cameras on Bass Rock, the Isle of May, Craigleith Cliffs, Dunbar Harbour and Fidra Island, as well as burrow cams, you can also watch the biggest puffin colony on the east coast of Britain as well as guillemots, razorbills, shags, fulmars and kittiwakes. Get up close and personal with a boat trip along the Forth from the harbour.
Explore one of East Lothian's medieval castles
East Lothian has 30 castles, from the dramatic Tantallon Castle which towers over Bass Rock, to the hidden Hailes Castle with its connections to Mary Queen of Scots. Dirleton Castle is the most intact and the tiny remains of Dunbar Castle overlooking the harbour, the least. Tantallon, Hailes and Dirleton are all managed by Historic Environment Scotland, and cost £5.50 for adults, free for members. Read more about Tantallon Castle.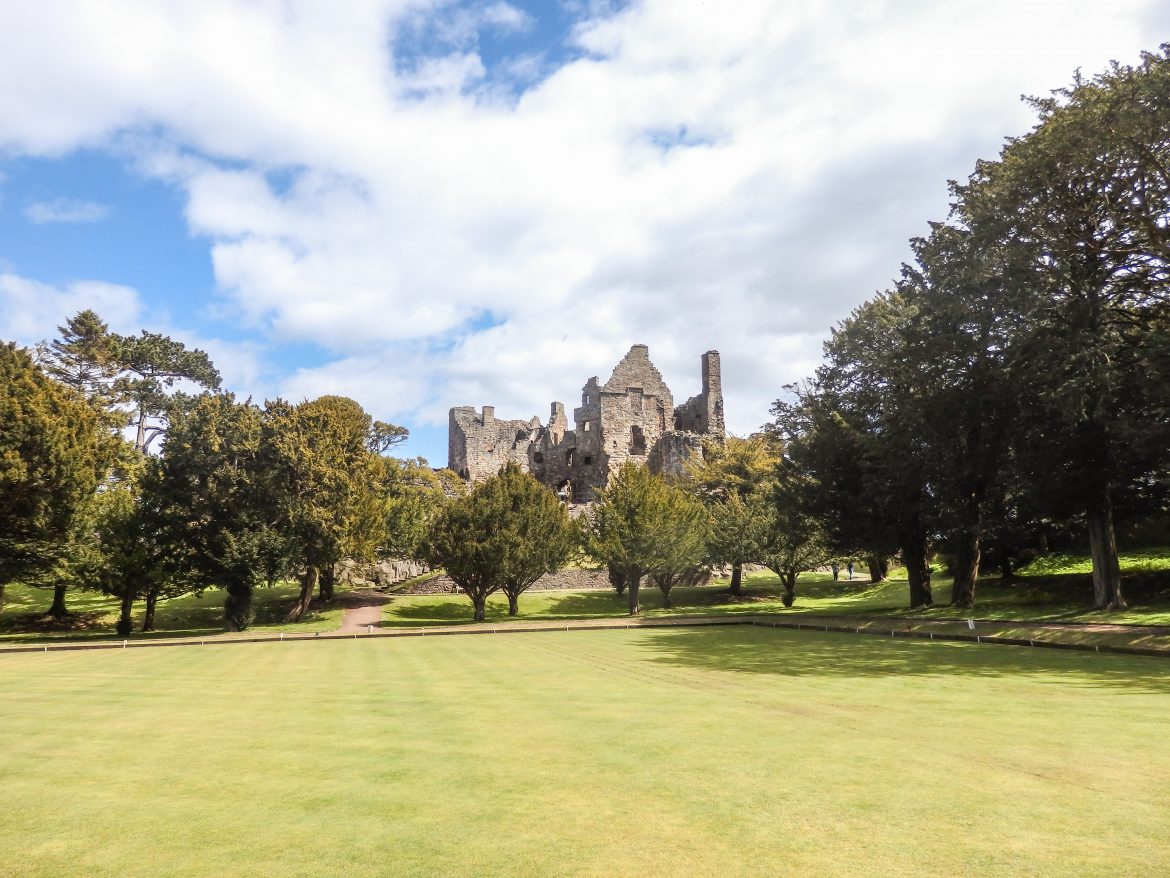 Visit Glenkinchie – Scotland's most southerly whisky distillery
There are now only three working distilleries in the Lowlands, with the most southerly, Glenkinchie, being located in Pencaitland, East Lothian. Also known as the 'Edinburgh malt' it's light soft taste comes from water from the nearby Lammermuir Hills. Tours of the distillery start at £3 with a single malt, or £12 for a tutored tasting of whisky from around Scotland.
Explore a East Lothian stately home or garden
Stately home fans are spoilt for choice in East Lothian; home to the stunning Gosford House, Newhailes and Lennoxlove House, as well as the beautiful Inveresk Lodge Garden. Tours of Lennoxlove, owned by the Duke of Hamilton are £7.50, Gosford House has open days throughout the summer, for £6, and Inveresk Lodge and Newhailes are managed by the NTS.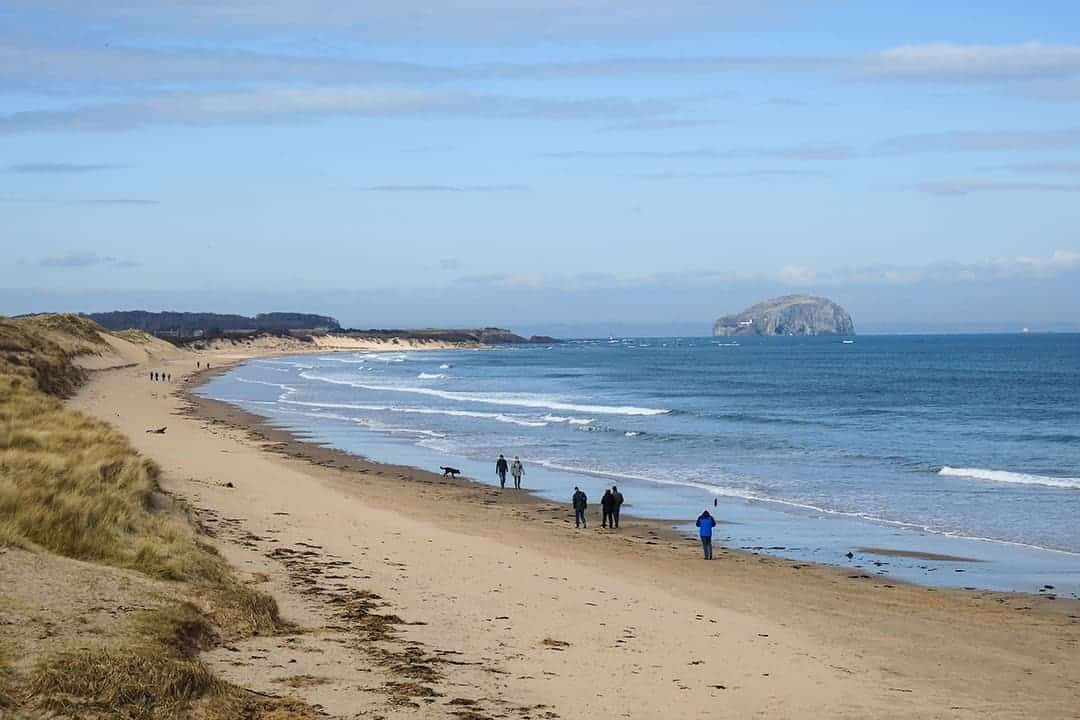 Choose your favourite East Lothian beach
Everyone falls in love with East Lothian's beaches. My favourite is Seacliff with its tiny harbour and looming castle, although a close second is Tyninghame for views of Bass Rock and the surfers and Yellowcraigs for tales of treasure on Fidra Lighthouse. You can also find the bridge to nowhere at Belhaven Bay, or try horse riding on the huge sands at Gullane… you will soon discover a favourite too.
Getting to East Lothian from Edinburgh
By Car – Take the A1 to Longniddry and then the signposted coastal route via Aberlady, Gullane and Dirleton to North Berwick. Return by continuing to past Tantallon Castle, Tyninghame and returning via the A1.
Train – Direct to Longniddry or to North Berwick.
Love From, Scotland x