Before the madness of Christmas and Hogmanay take over and 2019 arrives, I wanted to take a wee look back at the last year on Love From Scotland – and oh, what a brilliant year it has been. I love ending the year with a look back – I truly believe it helps to start each new year knowing how far you have come over the last 12 months – and where you still need (and want) to go.
2018 has been my busiest year yet – we've taken loads of trips all over Scotland discovering amazing new places to stay and explore – and behind the scenes, there have been lots of personal and professional achievements which I am really proud of. So grab a glass of something (this is a long one!) and get stuck into my best bits of Love From Scotland from in 2018.
The best places in Scotland I visited in 2018
---
Road tripping in Assynt
The far north west of Scotland has recently shot up everyone's list of places to visit in Scotland thanks to the popularity of the North Coast 500. However, few people divert from the road between Durness and Applecross, rushing south instead to drive the famous Bealach na Bà. I think that is a huge shame for Assynt and Lochinver is one of my favourite parts of Scotland.
In June we spent a few blissful days staying in a little cabin near Lochinver (with no internet!) with an incredible view over the hills and sea lochs. We had dinner at The Caberfeidh, explored the white sand beaches of Achmelvich and Clachtoll, climbed Suilven and Stac Pollaidh, ate the best takeaway pies from Lochinver Larder and amazing seafood at the Kylesku Hotel. It was perfection.
Read more: how to visit Lochinver & Assynt
Exploring the Moray Firth
I love discovering new regions and the Moray Firth Coast was completely new to me in 2018. We visited in September – staying in the most gorgeous cottage on the Cawdor Estate, making forays to the local pub and road tripping along the coastline exploring from Lossiemouth to Crovie. I fell in love with the windswept and wave-battered villages, tiny fisherman cottages, winding streets and huge beaches, so much that I would quite easily make the coastline my home.
read more: how to explore the Moray Firth
Getting outside in Fife
I think Fife is the most underrated of all the Scotland regions, suffering from its reputation of being full of 1960s and 70s new towns – and its status as a commuter burgh from Edinburgh. However, there are lots of hidden gems in Fife to discover including the Fife Coastal Path, Falkland and Maspie Den and the gorgeous village of Ceres and the Pilgrims Way, not to mention the stunning villages of the East Neuk and St Andrews. We spent a lot of time in Fife this year – we like it so much over the bridge that we even started house hunting too!
read more: how to get outside in Fife
Island hopping – Islay, Skye, Handa & the Western Isles
---
This year I visited 10 islands – Islay, Skye, Handa, Lewis & Harris, North Uist, Benbecula, South Uist, Eriskay and Barra. Phew!
It's no secret that Scotland's islands are simply wonderful. A visit to the Inner or Outer Hebrides, Orkney or Shetland will give you a true insight into Scotland's remote edge of the world culture – and it will make you fall in love with Scotland even more. Sadly, this also makes our islands popular too – and it has been sad to see Skye being at the centre of a lot of bad press about tourism in Scotland this year.
Whilst I loved all of the islands I visited in 2018, it was Harris, Islay and Handa that completely blew me away – and wasn't just to do with the amazing summer we had this year! The Isle of Islay was one of the friendliest places I have ever visited (the whisky and that it was our 5th wedding anniversary helped!) and Handa was the most beautiful – I got to see puffins for the first time! The Isle of Harris just lived up to its reputation – my night spent wild camping on Hushinish Beach was a highlight of my whole year.
Islay – wildlife, whisky and waving
Paradise & Puffins on Handa Island
2018 in mountains
---
Regular readers will know that my one true love is hill walking – and whilst 2018 didn't quite reach the heights of 2017 when I climbed 18,000m and 21 Munros – we still had quite a few days out in the hills.
At the start of the year, we had fun in the snow on Ben Vane, Ben Cleuch and Ben Venue. In Summer, we bagged Wales's highest mountain, Snowdon, for the first time and had an amazing day out climbing Suilven and its smaller neighbour Stac Pollaidh.
In Autumn, we climbed The Cobbler and finally, we bagged four Munros – Ben Vorlich & Stuc a' Chroin, Beinn Narnain and Meall Nam Tarmachan. Next year I am aiming for even bigger things – winter skills, and then the Torridon Hills, Glencoe, and The Ring of Steall… bring it on.
On becoming more Adventurous
---
For those who love the outdoors, Scotland is an incredible adventure playground where you can go on a via ferrata along sea cliffs, horse riding on stunning beaches, kayaking around a castle, coasteering, biking in the mountains, snorkelling with seals and wild swimming in turquoise seas. 2018 is the year I did all of these and more!
In May I spent five days in the incredible Outer Hebrides where my adventurous spirit (and confidence) was pushed to the absolute limit – it was a week of firsts – my first time on a mountain bike, my first time being filmed for a tourism campaign, my first time snorkelling in Scotland – and the first time I've ever jumped into the freezing cold sea from the top of a cliff – and all on camera too – and all for the first time at 40 years old!
I can't honestly say I enjoyed it all – I must admit found the trip completely exhausting – but I am still truly grateful for the opportunity to take part. I'm really proud that I went for it and that I mostly managed to least enjoy everything I took part in. Well, apart from the mountain biking, it's just not for me, I much prefer walking up hills! However, the trip did help me rediscover a love of horse riding, kayaking and a new found love for coasteering and snorkelling. I even enjoyed running into a freezing cold sea in the end – although the meltdown I had before I did it was not pretty.
This year I also discovered a love of scrambling (who knew I had a head for heights?) and we had an exhilarating day out climbing on Stuc a Chroin in Perthshire and completed the Elie Chain Walk in Fife – a kind of via ferrata. However, the biggest thing I achieved this year was the Great Glencoe Challenge – 26 miles through Glen Coe, up the West Highland way over 5000ft of climbing to Glen Nevis. It was a great (and exhausting and painful) day out – so much that we are thinking of doing it again next year – yeah I am a glutton for punishment!
An adventure in the Outer Hebrides
The best places we stayed in 2018
---
I've stayed in some wonderful places over the last two years, but 2018's trips were something special.
My very favourite place we stayed this year was the Woodsman's Hut at Lazy Duck – a luxury off grid, eco hut surrounded by the Cairngorm National Park. Cooking our tea on the peat fire and then watching the stars & red squirrels from our cabin bed with a glass of red was my kind of perfection. Everyone should stay at The Lazy Duck at least once.
On a budget? Try the wonderful Tree Lodge at Gimme Shelter. Just 30 minutes from Edinburgh, Gimme Shelter has an array of handmade huts and camping spots all hidden beneath the trees. A Fife gem and perfect for families!
High praise should also be given to Westside Woodshed which is just outside Edinburgh – a retro Scandi delight of a cottage just for two located right on the edge of the fantastic Pentland Hills. We really did not want to leave here after our stay – and that was before they installed their woodfired hot tub!
A final commendation goes to another hot tub, this time at The Hideaway Experience near Dundee. We had a wonderful weekend stargazing, sipping champagne and exploring the delights of nearby Dundee.
More places to stay in Scotland
2018 in Memorable Meals
---
Scotland is not just about the scenery – I always look out for fab places to eat to recommend. 2018 was a brilliant year for meals. Here are my recommendations:
Blow the budget at:
The Table, Edinburgh – fine dining chef's table style with just 8 diners enjoying 8 courses, worth every penny, every time. I managed to go twice last year!
Loch Bay / Three Chimneys, Isle of Skye- if you are going to drive this far for your dinner it is worth visiting both of Skye's fab restaurants! Head for a Michelin starred lunch in Stein at the Loch Bay and dinner at the Three Chimneys on Loch Dunvegan with Masterchef winner Scott Davies. Totally blow the budget by staying at the House Over By.
The Newport, Newport on Tay – another restaurant by a Masterchef winner and one that has gone great guns in 2018. Go for the view across the Firth of Tay, stay for Jamie Scott's inventive tasting menu.
Keep your pennies at:
Crab butties at Crail – a humble crab butty (£2.50) eaten on the harbourside at Crail was the star of my summer – if you are looking for something a little more special, they do lobsters too!
The Bothy at Burghead – who knew that an unassuming cafe in a tiny Morayshire village would be another star of my 2018 meals. With a bistro menu that offers up a selection of fancy pieces (Scots for sandwiches) decadent crab and chilli mac & cheese, dirty fries (parsley, paprika, chilli & cheese) a wild mushroom bruschetta, and finally amazing pasta nachos with an arrabbiata dip. Highly recommended.
Behind the scenes – the personal bits
---
In January I found out that I had been chosen as a #GetOutside champion for the Ordnance Survey. Until 2017 I was the definitive stuck in a rut late-30-something – but in the last two years, I have utterly changed my life, and its partly thanks to the inspiration I get from the other OS champions – I am proud to be associated with the OS and the campaign.
In September, as part of #GetOutsideDay, I also went on BBC Radio Scotland for the first time – speaking about what the campaign means to me and my blog – nerve-wracking but great fun!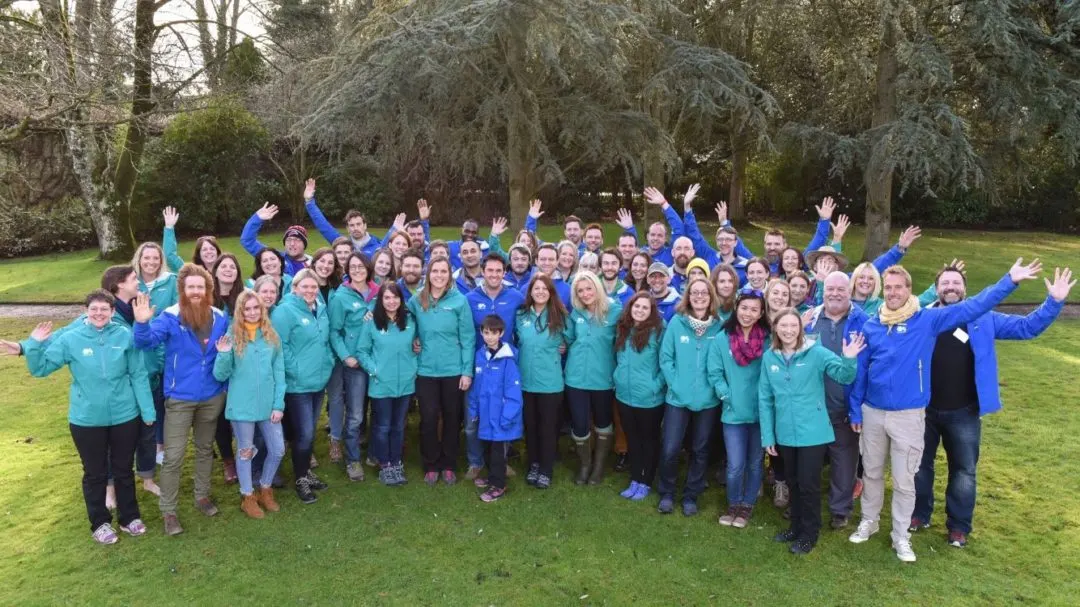 In June I turned 40 – and celebrated with a 10 day, Munro bagging, Michelin starred feast around Scotland. I always thought I'd be seeing in my 4th decade somewhere like New York, but it turns out the wilds of the highlands of Scotland are all I really need. Why go anywhere else?
So how does 40 feel? Well, apart from a few aches and pains (my knees & neck are busted for 2017's mountains) I don't actually feel that much different than I did at 20. In fact, as I am hugely more active and as I've finally kicked my 24-year smoking habit – I am actually a lot healthier than I have ever been. Despite a few confidence wobbles this year (do I really deserve to be here – err yes, I actually do, I work very hard) I'm certainly a lot happier than I was 20 years ago. Middle age (but not the increasing middle-aged spread) suits me.
So that was my Scotland in 2018. Thanks to all of you who have popped by, commented, said hello, or followed me on Facebook, Twitter, or Instagram. I really appreciate every visitor I get.
In the last year, Love From Scotland has brought me amazing opportunities to get involved with some great tourism campaigns – and I've loved being an Ambassador for VisitScotland and a Champion for the Ordnance Survey. However, Love from Scotland will always be my personal blog. I visit every place, take every photo, make every video, climb every hill, jump off every cliff and stay at every place I recommend. There are no puff pieces, guest posts or stock photos here and I'm proud of that – and I hope you continue to enjoy my travels and my posts in 2019.
Finally, I have to say thanks to my partner in crime for another great year. My Scotland adventures just wouldn't be as fun without you!
This year we will be seeing in the bells on the other side of the planet from Scotland – let's see how New Zealand's Ben Lomond matches up! See you in 2019.
Love, from Scotland xx
Looking for inspiration for your next trip to Scotland? Here are my best bits from 2016 and 2017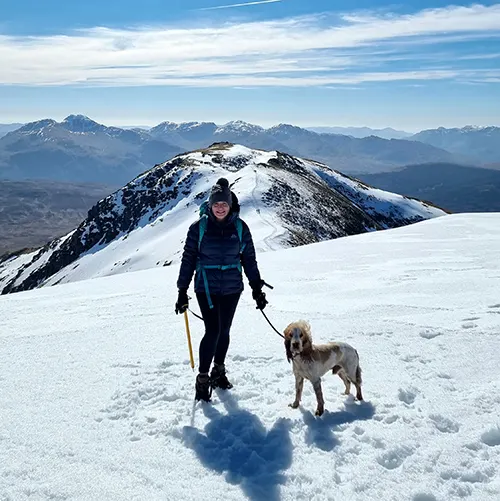 I'm Kate – a travel writer and photographer living in Scotland. Love, From Scotland is the Scotland travel guide that shows you where to stay and how to get outside in Scotland.