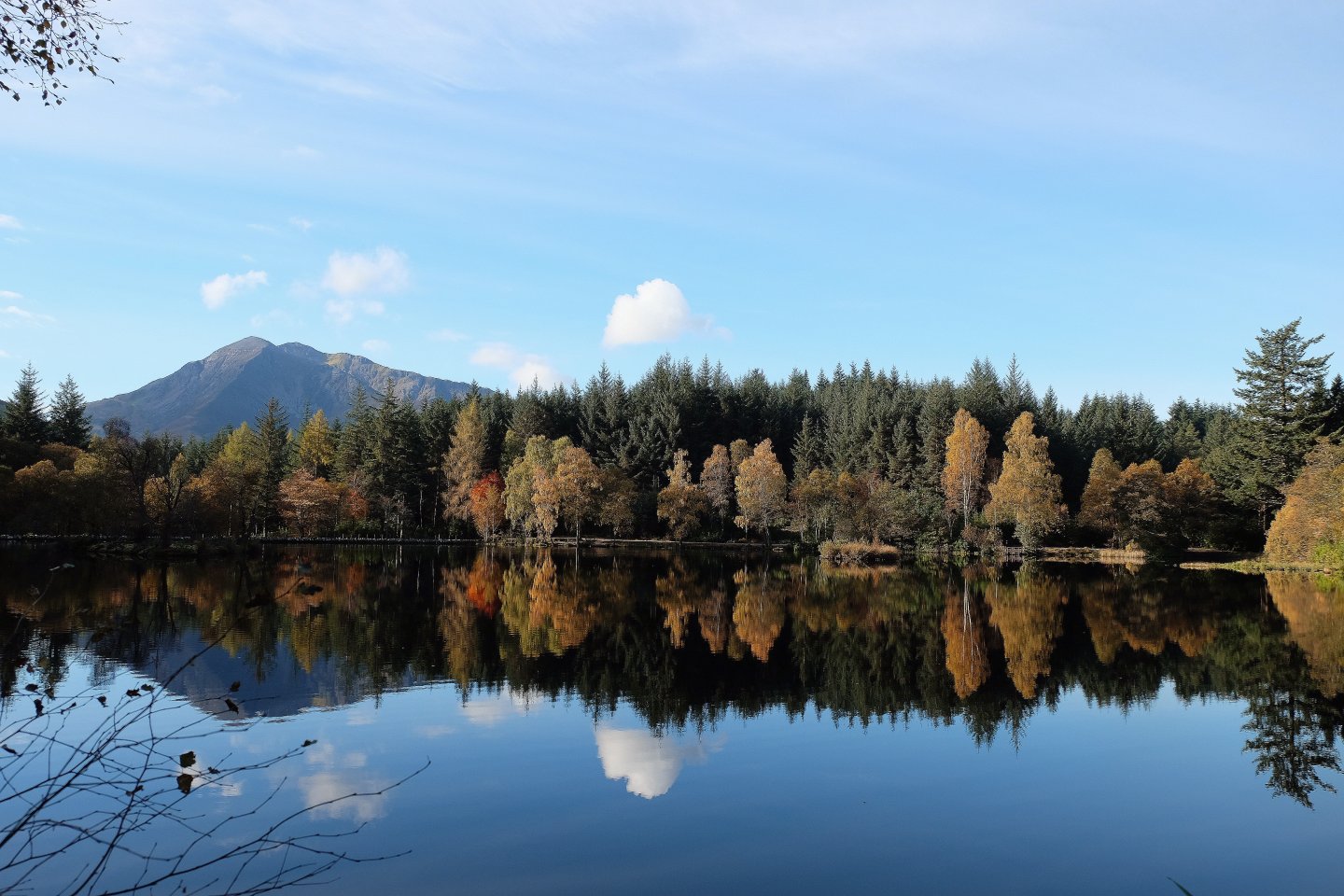 From urban exploration to loch-side strolls and climbing the mountains, the best way of seeing Scotland is on foot. I am a huge fan of getting outside and when I'm not bagging the Munros I'm walking our coastal paths and hankering after a life on our Great Trails. My walking addiction came easy to me, but if you fancy getting into walking in Scotland, here is my guide.
Where to find walks in Scotland
The best source for walks in Scotland is undoubtedly WalkHighlands which is an incredible resource! Walks are sorted by region, with a handy map and a grading system. As a beginner I recommend sticking to walks graded 1 & 2 and work your way up – as an experienced hill walker I just completed my first grade 4 walk and it was a toughy!
You can also find walks via the Forestry Commission's map of forest walks in Scotland and the National Trust for Scotland have lots of free walking trail guides. My favourite walks in Scotland are below.
Scotland's glens, woods, lochs and waterfalls
If you fancy a short dawdle alongside a loch, a forest stroll or a waterfall walk, then Scotland is perfect for you. There are lots of short walks to enjoy, but these are my favourite.
Deil's Cauldron, Comrie – to the north of the pretty Perthshire village of Comrie is Deil's Cauldron, a series of waterfall running down Glen Lednock. There is a round trip path to the falls, which explore the woodlands and the glen. Climb up to the Melville Monument for a view back down the valley. Stay at Comrie Croft for the full experience, you can walk from the campsite to the falls.
The Hermitage, Dunkeld – the pleasure gardens at Dunkeld have been a favourite since the Victorian times, and designed garden at The Hermitage is now managed by the National Trust for Scotland. Take a walk up the Hermitage to discover follies and falls, and a dramatic bridge over the gorge. Stop for coffee and cake in Dunkeld after your walk.
Grey Mare's Tail and Loch Skeen  – In the southern uplands of Scotland, is Grey Mare's Tail one of Scotland's most spectacular waterfalls which descends 200ft into the Moffat Valley. Take the path to the east of the waterfall to climb to the hidden Loch Skeen, the largest in the Southern Uplands, and surrounded by mountains.
Glencoe Lochan – hidden behind Glencoe Village is a gem of a walk. Glencoe Lochan is hidden in a beautiful forest, overshadowed by Glencoe's most famous peaks – Pap of Glencoe which guards the entrance to the glen and Beinn a'Bheithir, the Mountain of the Thunderbolt. The lochan was designed by 19th Century by Donald Alexander Smith (later 1st Baron Strathcona of Glencoe) in honour of wife Isabella's native Canada, the woodland is full of cedars, larches and spruces.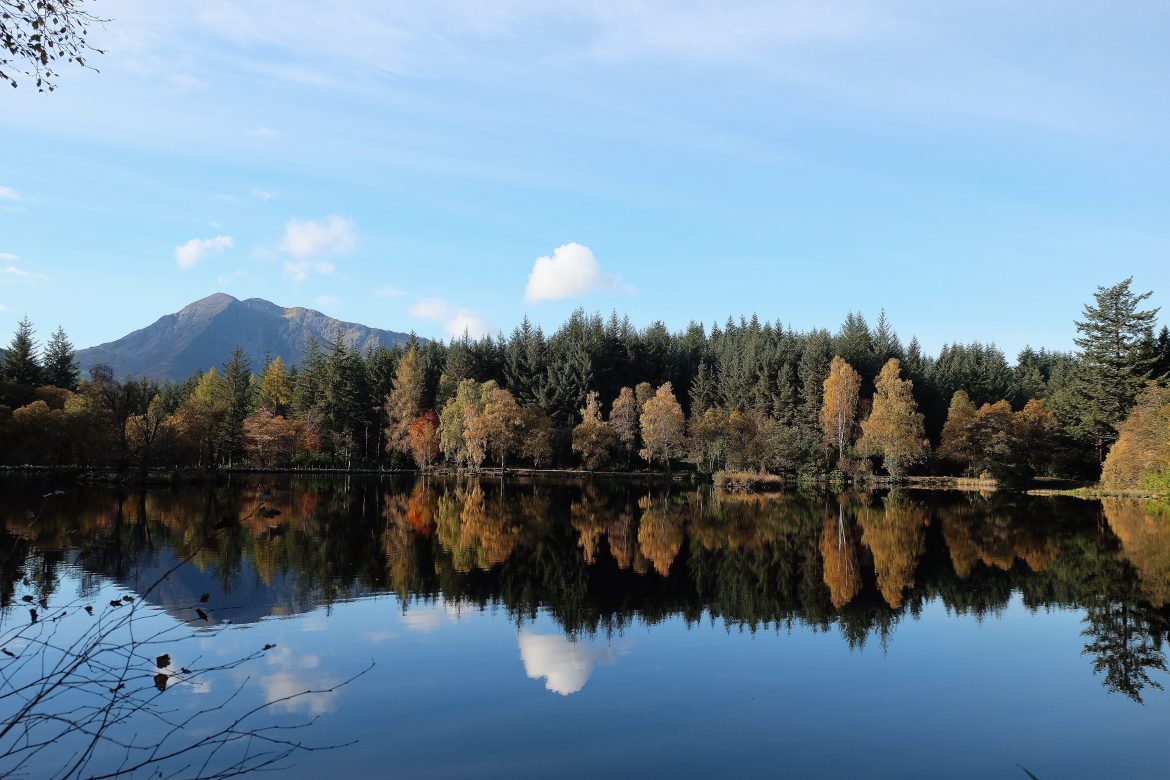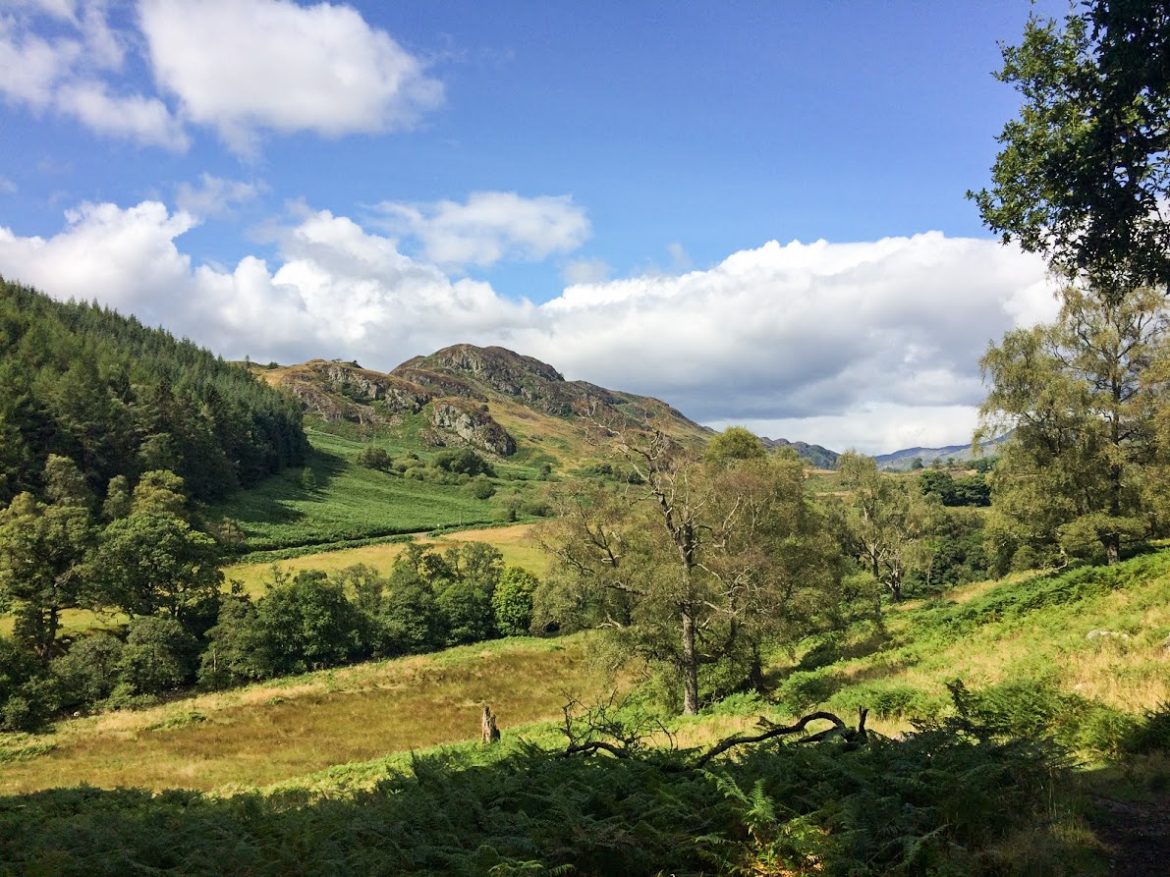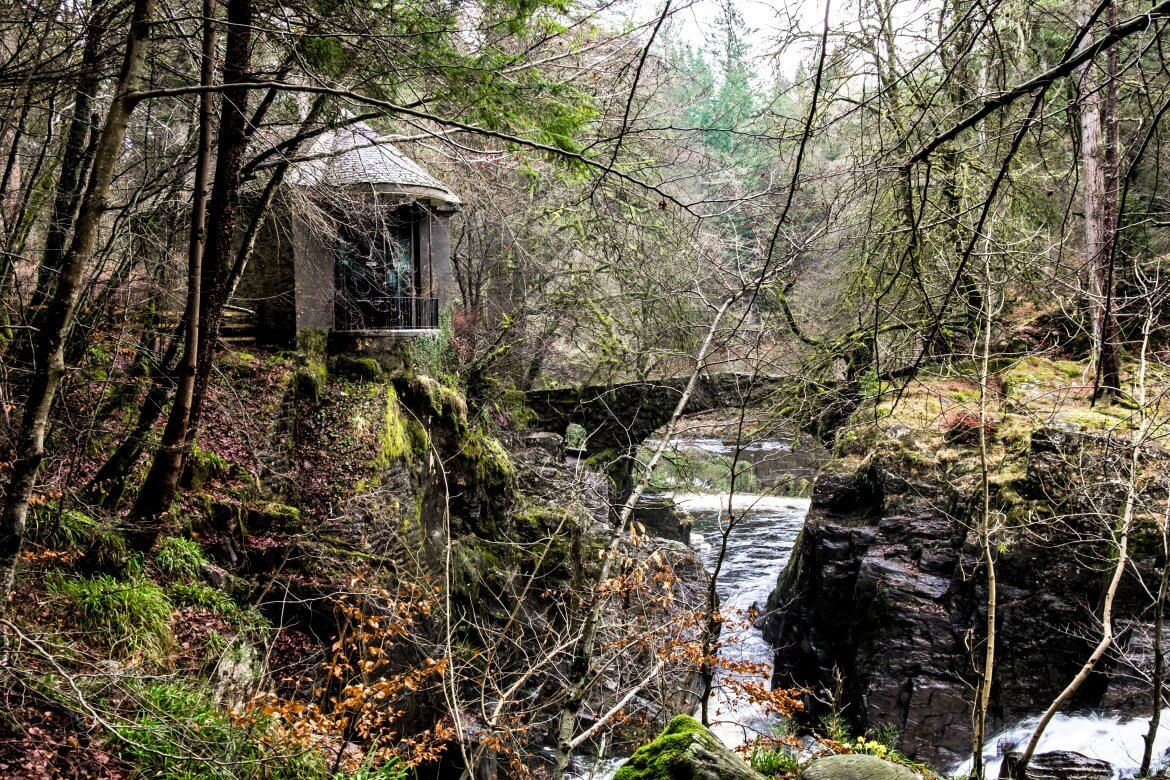 City walks in Scotland
If you are visiting Scotland, exploring the cities is often first on your list. However don't just jump on an open top bus – wandering by foot means you see a whole lot more!
In Edinburgh, the city centre is so compact you can walk around the Old and New Towns in a day, however, I also love exploring the city's many waterside routes. Why not stroll along the beautiful Water of Leith (my favourite part is at Dean Village) or from Cramond village along the Shore Walk to view the Forth Bridges at Queensferry, or walk the Union Canal for lunch at Ratho.
Glasgow does urban exploration brilliantly – why not discover the city's colourful street art with the Glasgow Mural Trail, walk along the River Clyde to explore Glasgow's industrial past and technological future (don't miss the Transport Museum) and head over to Glasgow Green for a wander in the Winter Gardens and a pint at West.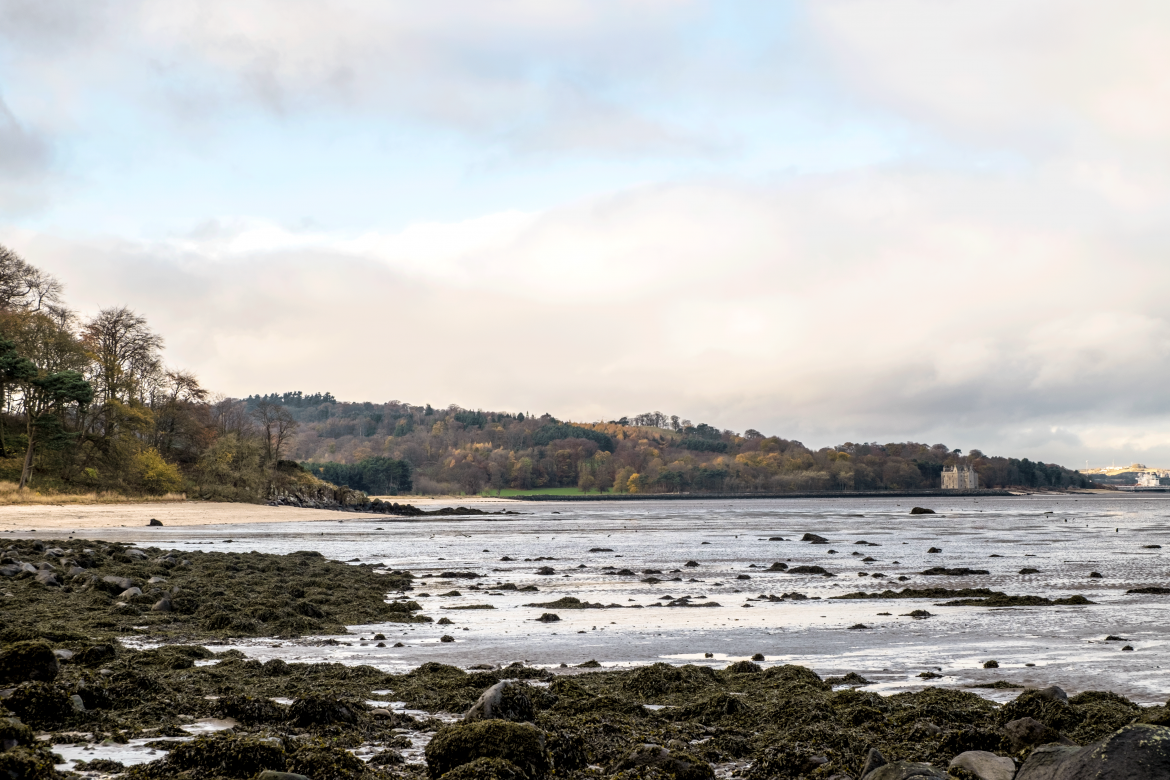 Join a long distance path – Scotland's Great Trails
There are 28 Great Trails in Scotland, from the famous West Highland Way to the remote Cape Wrath Trail, or if you really fancy walking a long distance the Scotland National Trail is an 884km route from Kirk Yetholm to Cape Wrath. The benefit of the Great Trails is that they are easily accessible from the cities if you fancy a day trek.
Get a taste of the West Highland Way – head to Balmaha and walk alongside Loch Lomond – it is 14 miles from Balmaha to Rowardennan and back, just see how far you can get! A car is required, park at Balmaha or Rowardennan, food is available at the Oak Tree Inn.
To the north of Edinburgh is Fife, where you can explore the Firth of Forth on the beautiful Fife Coastal Path. I suggest catching the train to Kirkcaldy and walking to the little harbour at Dysart. Stop for a coffee at the Harbourmaster House before wandering on to West Wemyss.
The John Muir Trail is a coast to coast walk across central Scotland. My favourite section is to catch the train to historical Linlithgow and walk to Blackness Castle – or even back to Edinburgh. The whole section is 14 miles. Otherwise catch the bus from Blackness back to Linlithgow (First Bus F49, every 2 hours)
Getting up into the Scottish hills
Whether you plan to climb a Graham, a Corbett, or a Munro, Scotland Hills are spectacular and give you a real sense of what the Scottish landscape is all about.
Grahams are hills between 2,000 and 2,499 feet (610 and 761 metres), Corbetts are between 2500ft (762m) and 3000ft (914.4m) and Munros over 3000ft. Climbing Munros in Scotland is called Munro Bagging.
Before you set off on your first Munro Bagging adventure, it is worth getting some experience on Scotland's hill ranges. These ranges are easily accessible from the cities making them perfect for a day trip out.
Edinburgh – to the south of Edinburgh rise the Pentland Hills. A regional park, there are lots of routes to explore, including climbing The Pentland's highest hills, The Kips and Scald Law.
Glasgow – to the north of Glasgow are the Campsies, a favourite weekend destination out of the city. Discover the Campsie Fells and climb up to the distinctive Dumgoyne Hill for a view across Glasgow.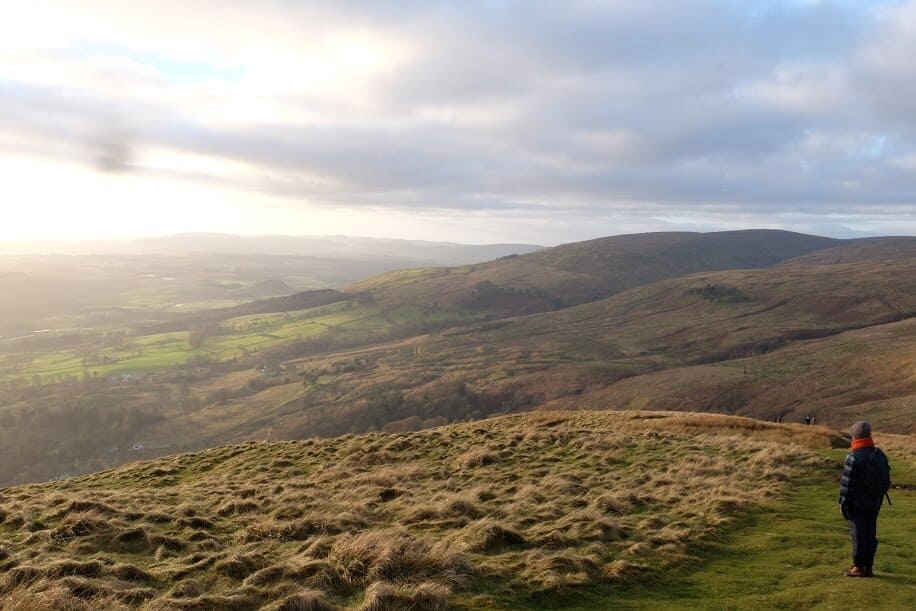 Best Small Hills in Scotland
As a hill-walker in Scotland, it's all too easy to get caught up in ticking another Munro off the list. I know it all too well – wake up, see great weather (err, under 25-mile winds, small chance of clear tops) it's Munro time! It's rather addictive, isn't it?  But if you only ever climb Munros you are missing out. In my opinion, some of Scotland's best hill walks (and Scotland's best views) are actually on smaller hills.
Scotland's best small hills (IMO) include
Ben Ledi (879m above) dominates the town of Callander and starting from the edge of Loch Lubnaig is a steady walk up a good path. From the top there are wide ranging views of the Trossachs.
Ben A'an – a perfect hill climb, but in miniature. Despite reaching 454m (1500ft) Ben A'an gives a spectacular view of Loch Katrine.
Conic Hill (350m) rises up over south Loch Lomond and gives views of the loch not normally seen apart from the heights of Ben Lomond.
Arthur's Seat (251m) an Edinburgh classic!
The Cobbler (aka Ben Arthur 884m) is famous for its distinctive shape and rocky crags. A good path leads from the village of Arrochar. Scramble up the south face or take the easier route from the north.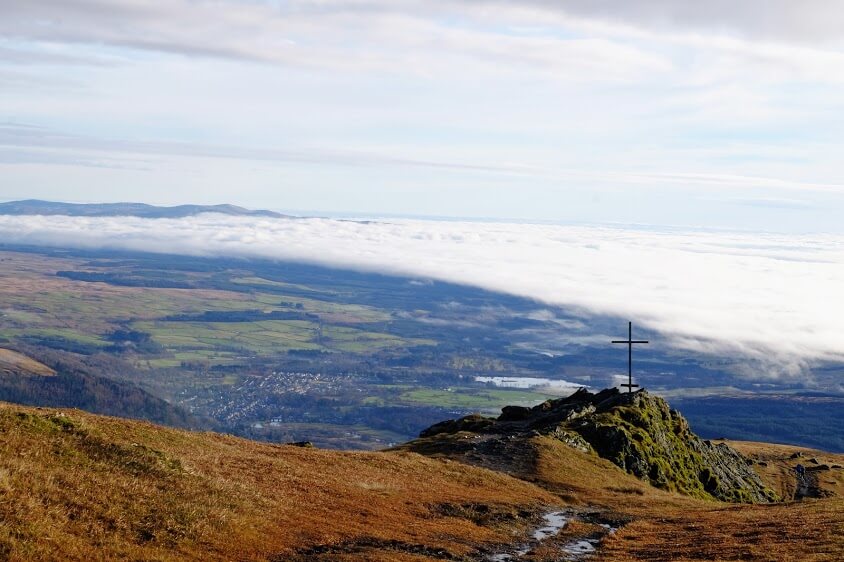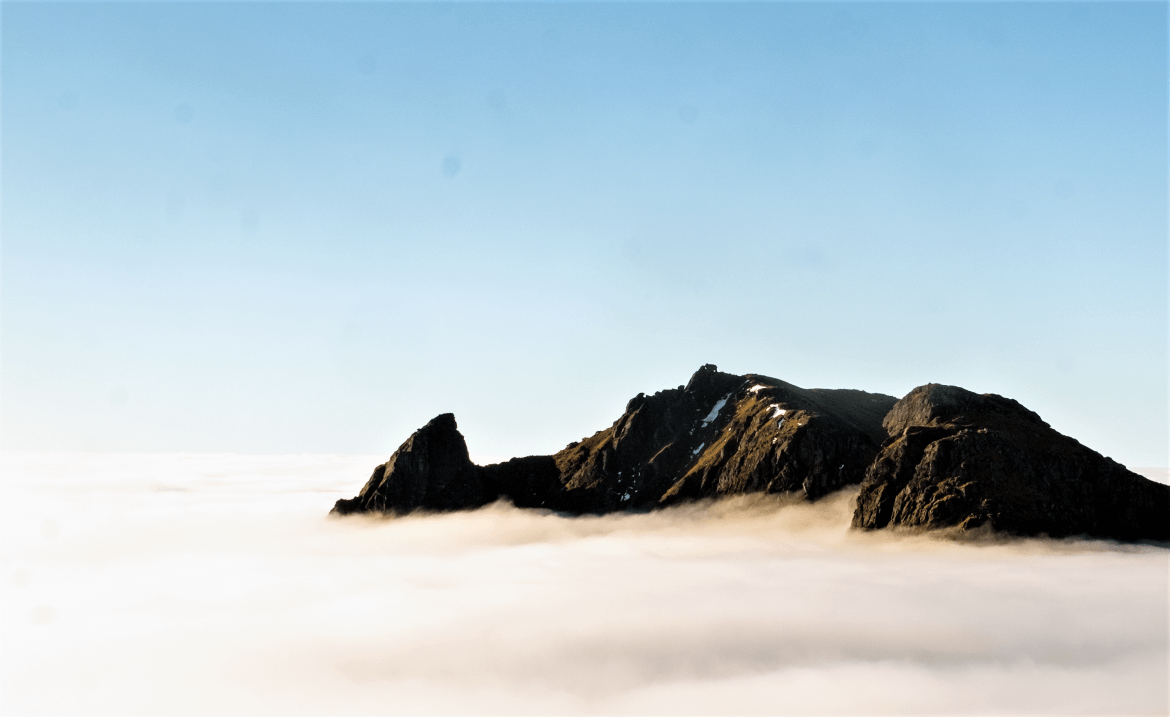 Bagging a Munro
There are 282 Munros (Scottish mountains over 3000ft) to bag, and once compleated (that is spelt right, I promise) you can join over 5000 people who have climbed them all.
Taking on a Munro is no easy task, you need to be prepared for the weather, be properly equipped and know how to read a map. Have a look at my beginner's guide to climbing a Munro – and my first 10 Munros.
I've bagged (at the time of writing!) 13 Munros, and my recommended climbs for beginners are Ben Lomond, Ben Vorlich (Loch Earn), Ben Lawers, Ben Chonzie and Schiehallion.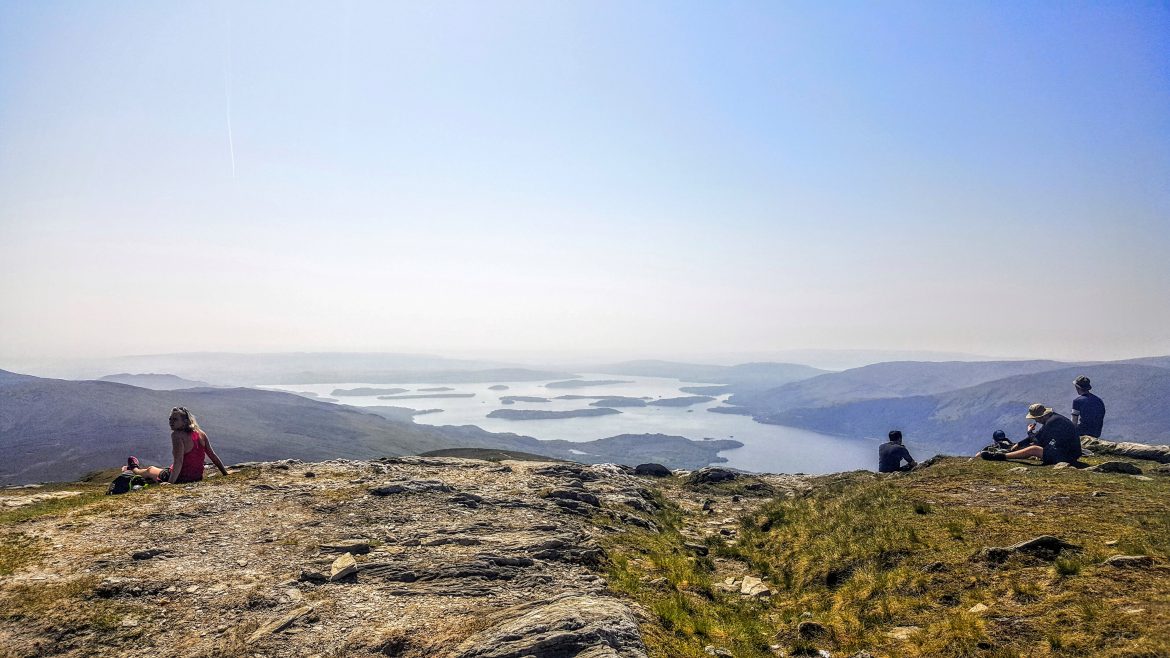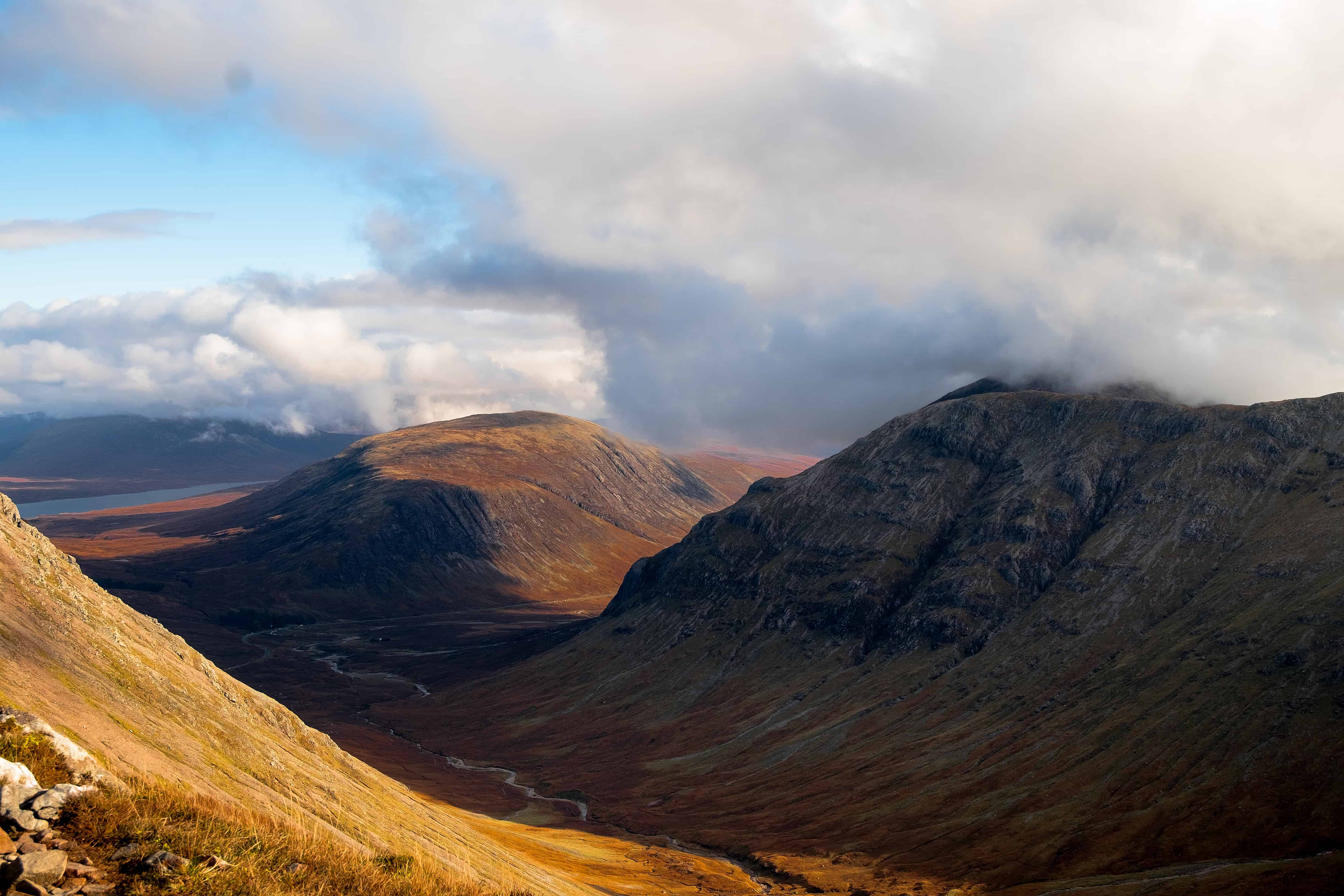 Further advice on walking in Scotland
If you see me out in the hills (I'm there nearly every weekend!) say hello!
Love, from Scotland x
Pin for later