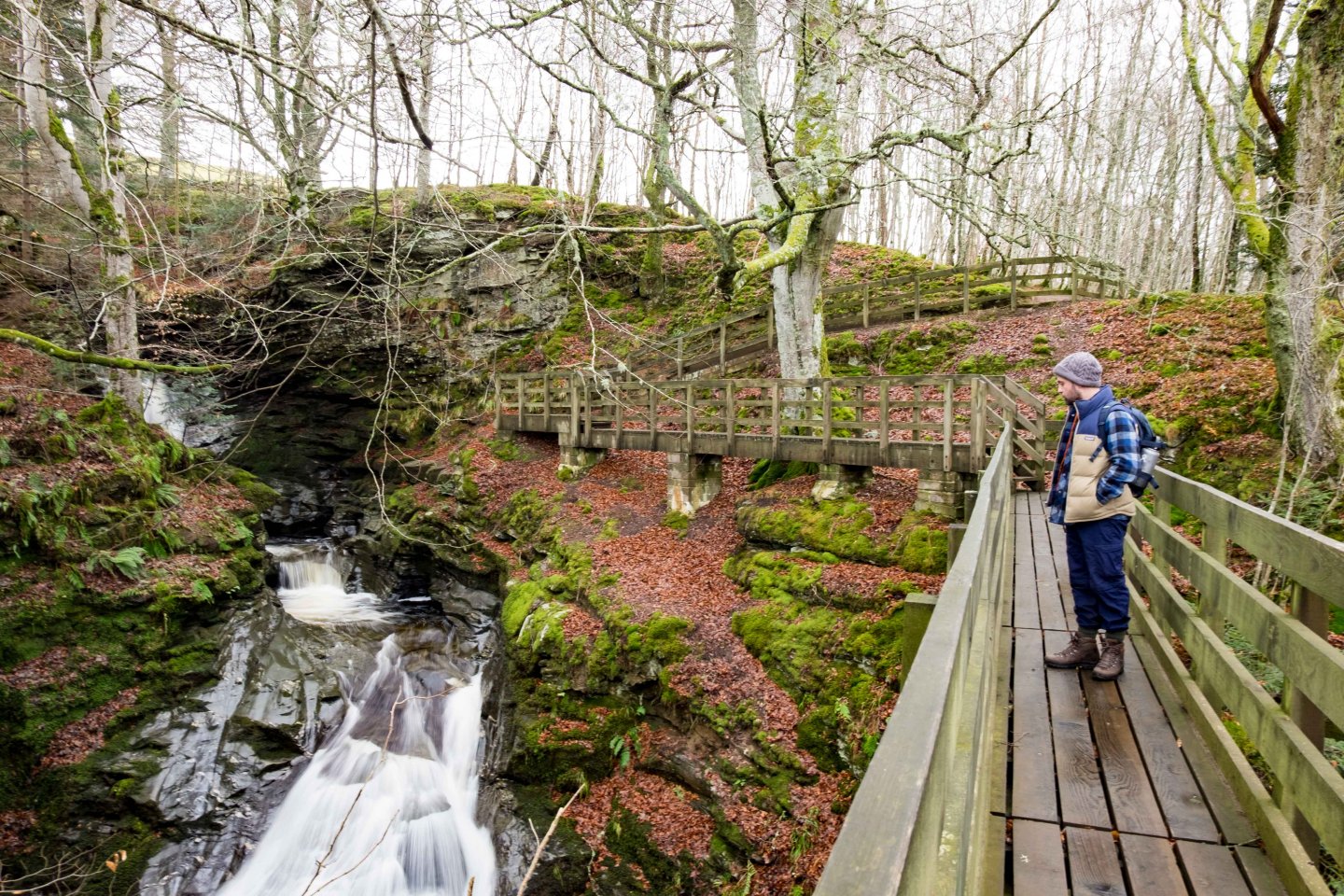 I love getting outside for a 'wee walk'. From lochside strolls to waterfall walks, here are my favourite wee walks in Scotland.
Desk-bound? Switching off the mobile, stepping away from the computer and spending just 30 minutes to an hour outside does wonders. Whilst you can go for a wee walk wherever you are – along a canal towpath, around your local cycle paths, or just around the block a few times – with just a little more effort you could be walking through some of Scotland's most beautiful landscapes. 
The Hermitage, Dunkeld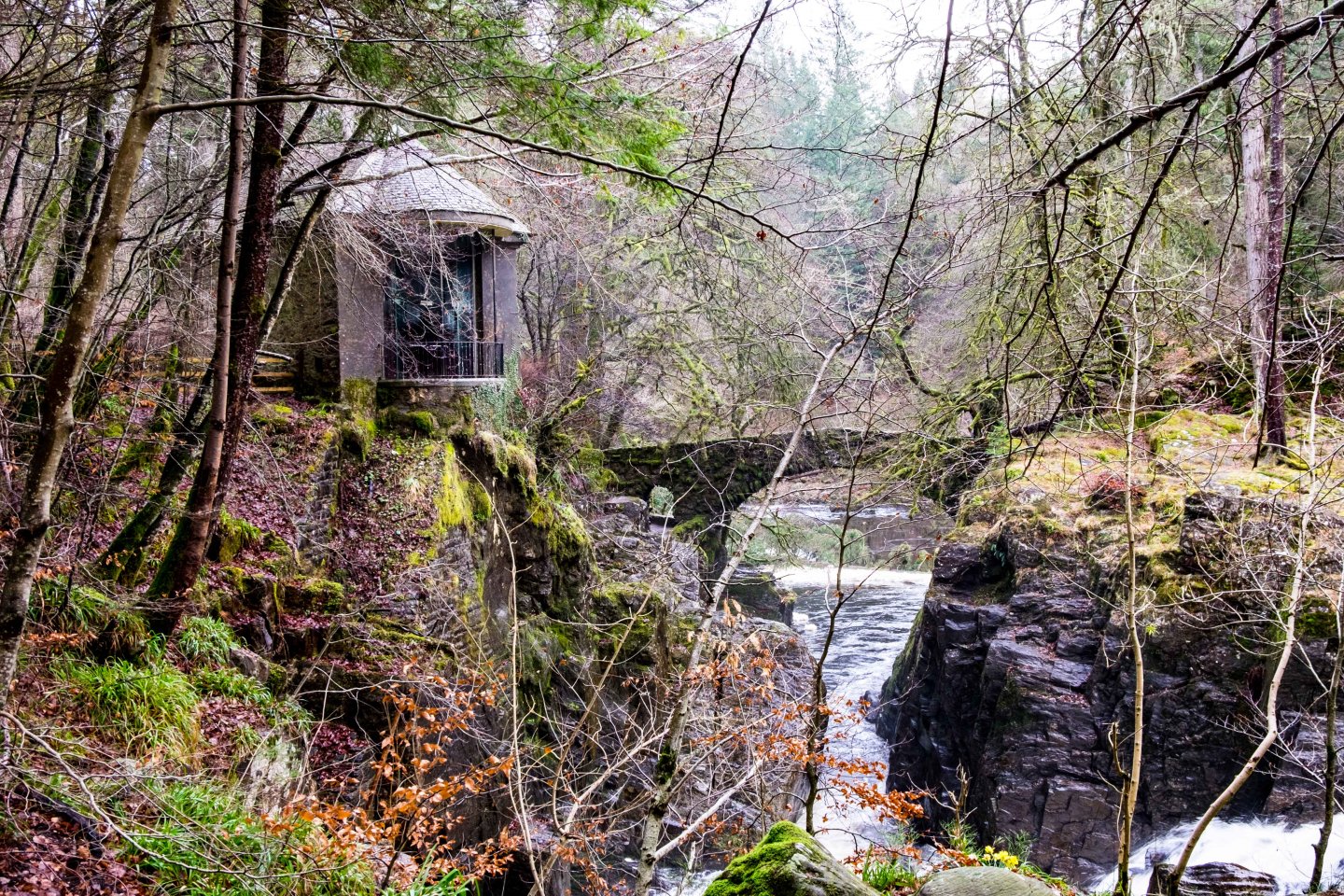 Distance – Ossian's Hall – ½ mile, Ossian's Cave 1.5 miles.
The Hermitage Walk – Guide from NTS
Along the River Braan to the west of Dunkeld is The Hermitage, a 18th-century pleasure ground made for strolling amongst giant Douglas Fir trees. There are various walks you can take through the woodlands of Craigvinean Forest, the most popular is to walk to Ossian's Hall, where a viewing platform reveals the tumbling Black Linn Falls below. A slightly longer walk will take you to Ossian's Cave, named for a local, blind, bard. Whilst the Hermitage's tallest tree was felled in 2017's storms, the walk through the Fir trees is stunning whatever the season. 
Ben Lawers Nature Trail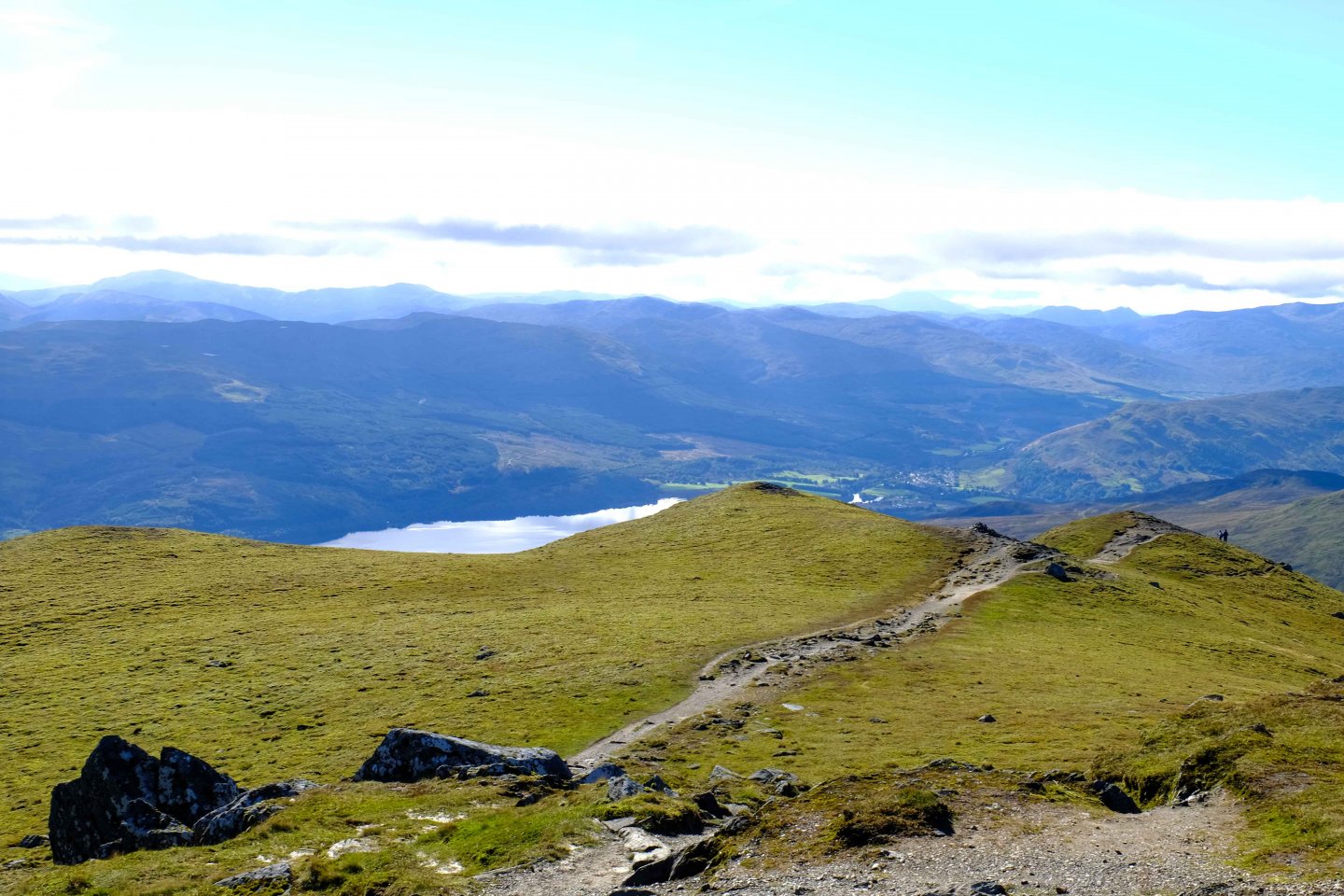 Distance – 1.25 miles
Ben Lawers Nature Trail – Guide from NTS.
Ben Lawers is Scotland's 10th highest mountain, and this short walk takes you up its slopes through an alpine landscape to explore a National Nature Reserve. This is a perfect walk for families – follow the Edramucky Trail to discover the area's bogs, flora, and wildlife – watch out for red deer and birds of prey soaring above. Actually climbing Ben Lawers and its neighbours are for the prepared, but if you fancy giving it a go, have a look at my guide to climbing Ben Lawers.
Falls of Acharn, near Kenmore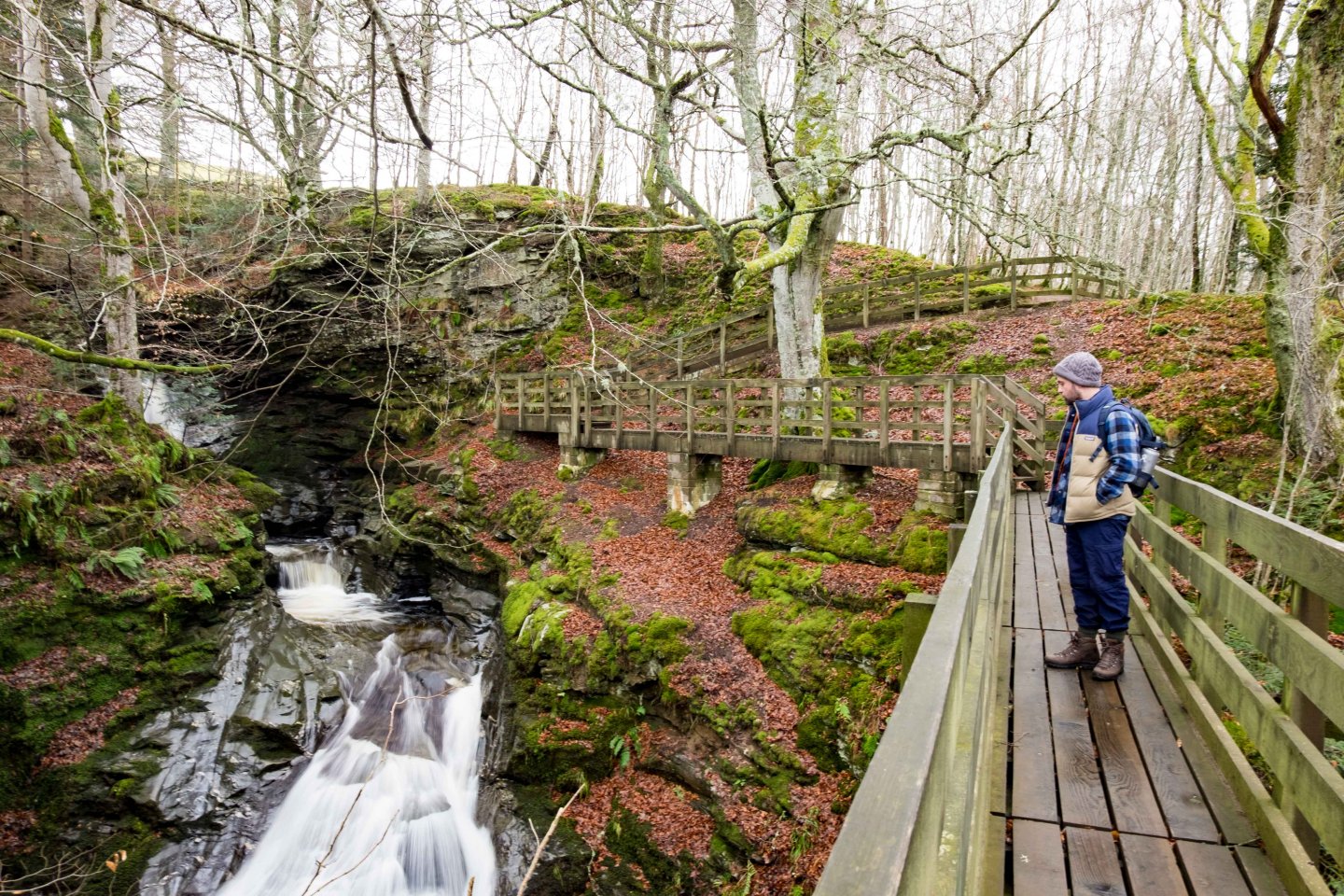 Distance – 1.25 miles
Falls of Acharn walk – route map
The falls at Acharn are a series of dramatic waterfalls above the banks of Loch Tay. A circular walk takes you through pretty woodland, with views back over to the loch, before dropping down into a steep ravine through which the waterfalls tumble. Do you dare to enter the Hermit's Cave to view the falls? (a torch will be handy!). Best walked after heavy rain! 
Creag an Tuirc, Balquhidder
Distance – 1.5 miles
Creag an Turic walk – route map
Creag an Turic (or Boar's Rock) is a simply stunning viewpoint high above the small village of Balquidder – most famous for being the resting place of Scottish folk hero Rob Roy McGregor. However, this was once McClaren country – before the McGregors won the fight, Creag an Turic was used as the look out/rallying point for the clan. You can see why from the top! The view across Loch Voil is simply breathtaking.
Glencoe Lochan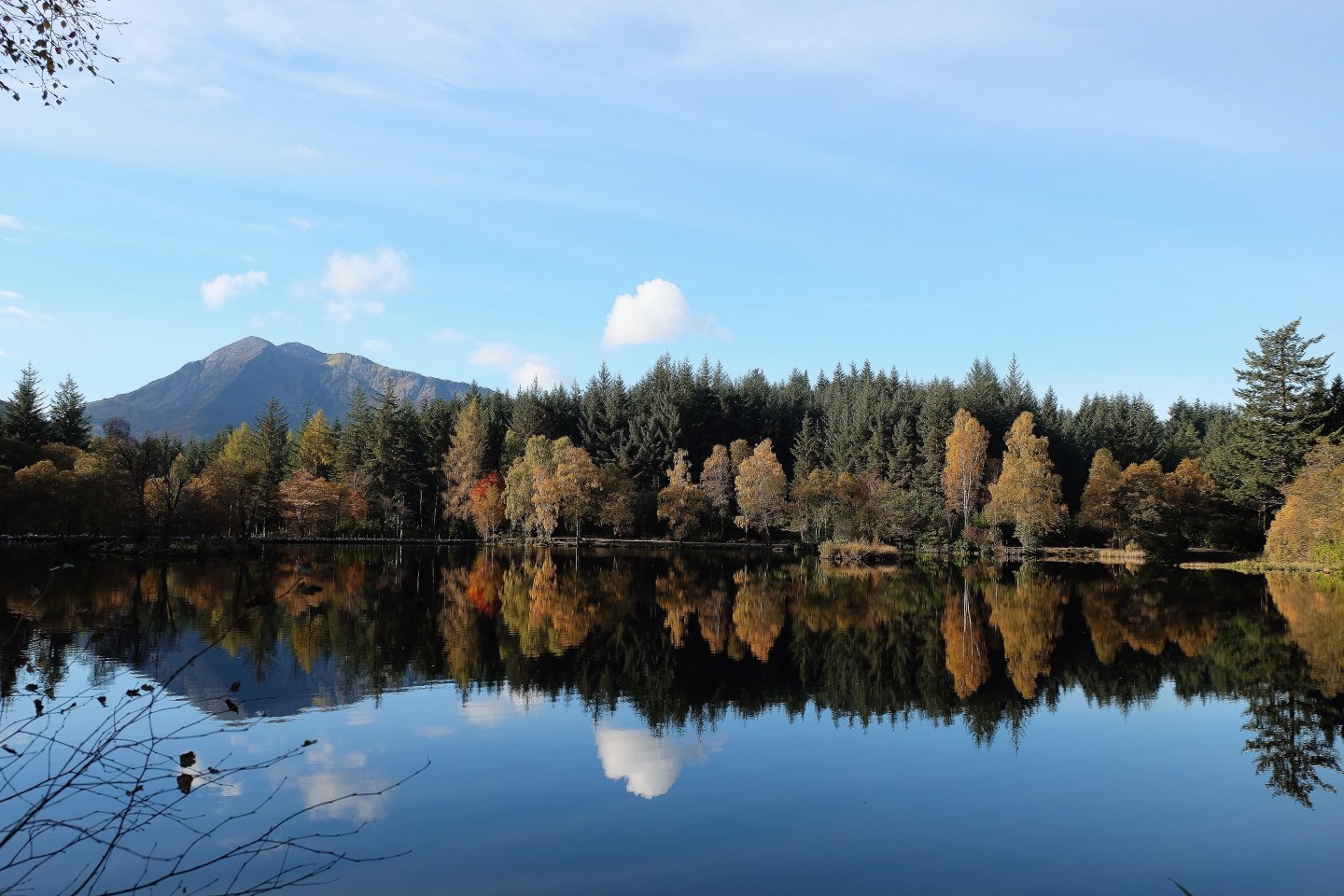 Distance – 1.5 miles
Glencoe Lochan – route map
Ah, Glencoe Lochan, one of my favourite places in Scotland. Picture a beautiful lochan, surrounded by larches, cedars and spruces, with the dramatic mountains of Glencoe rising above it. The lochan is both a stunning and a peaceful place, and also little sad, for the Lochan was designed by Donald Alexander Smith in honour of wife Isabella's native Canada; to help with homesickness. Sadly it never worked, but thankfully the lochan remains as a beautiful romantic gesture. For more information on Glencoe Lochan, have a look at my Guide to Glencoe.
Dollar Glen and Castle Campbell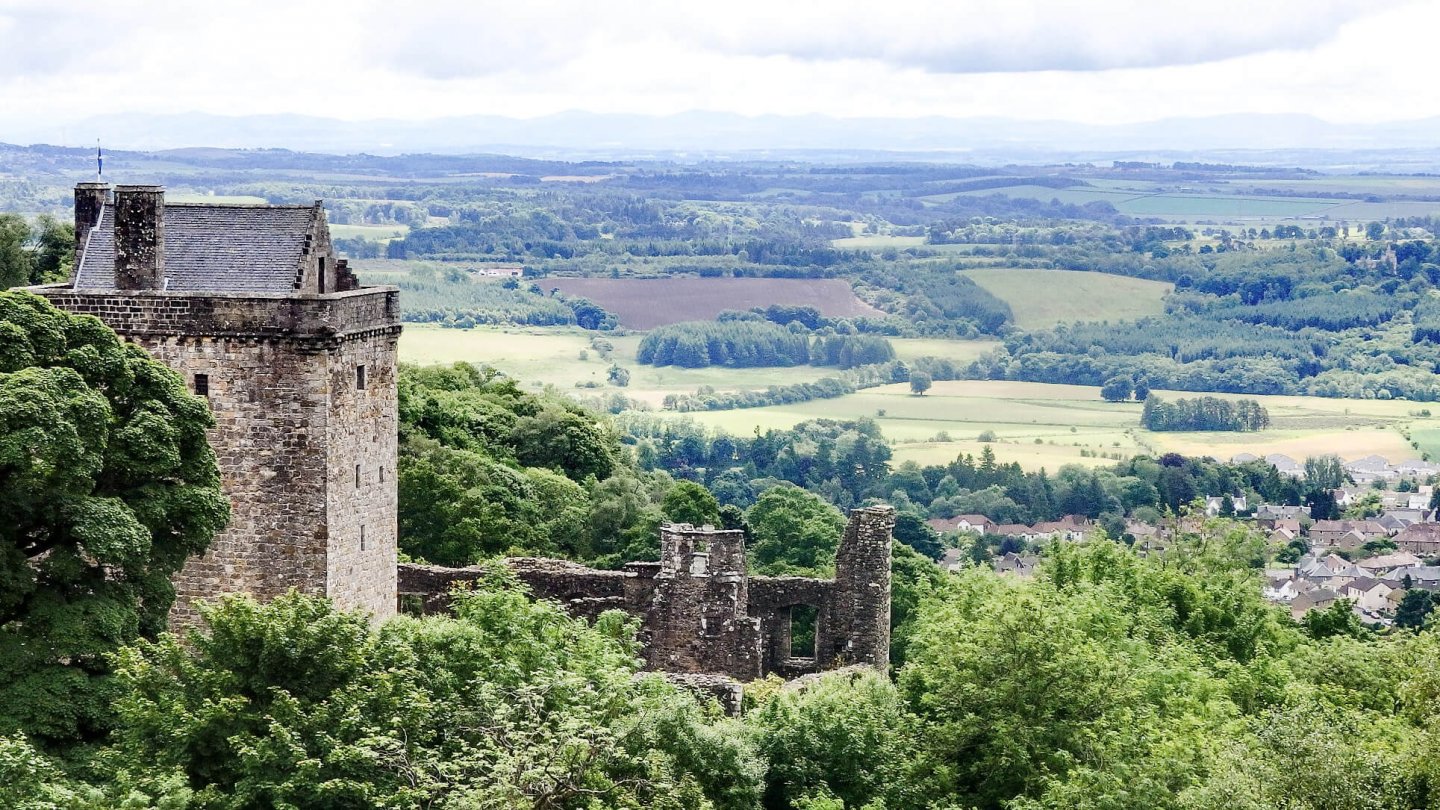 Distance – 1.45 miles
Dollar Glen Walk – NTS Guide
Nestled below the dramatic Ochils mountains sits the imposing Castle Campbell and below, is Dollar Glen. Deep in the Glen two chasms, carrying two burns, the Burn of Sorrows and the Burn of Care, worn out of granite rock. The glen is laid out with a series of bridges and raised walkways which dip you down into crevices, revealing the tumbling Hempy Falls, and glimpses of the castle – just imagine how intimidating the path would have felt to any invaders! For more information on Dollar Glen, have a look at my Guide to Castle Campbell.
Deil's Cauldron, Comrie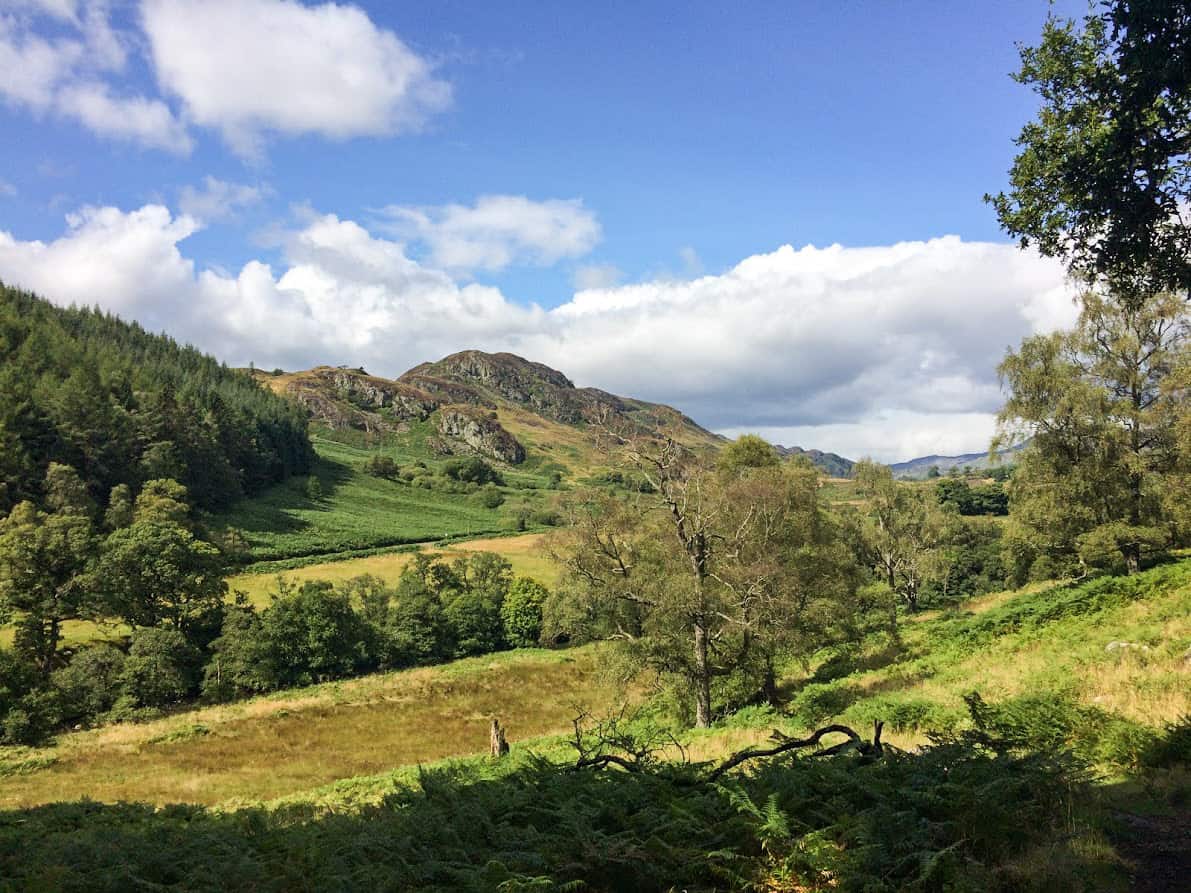 Distance – 2 miles (there and back) 4-mile circular.
Deil's Caldron walk – circular route map
To the north of the pretty Perthshire village of Comrie is the Deil's Cauldron, where a series of waterfalls fall through a dramatic gorge. The walk is easy, and the landscape is all Perthshire pretty. You can take a short walk up to the two viewing platforms for the waterfalls – the Wee Cauldron, and the more dramatic Deil's (Devil's) Cauldron or do the walk as a circuit through the glen, and climb up to the Melville Monument for a fine view across Perthshire.
Corrie Fee, Glen Clova, The Cairngorms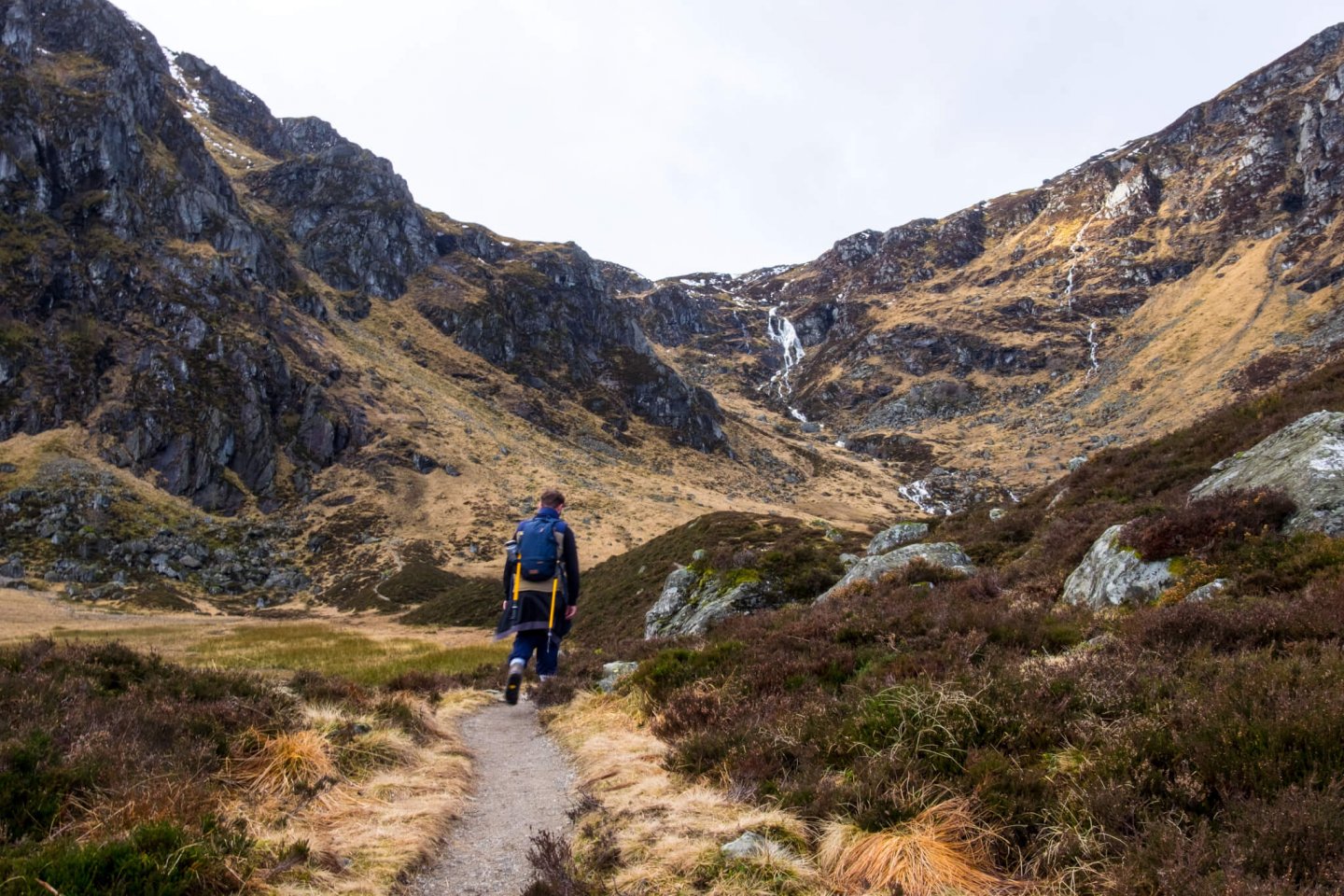 Distance – Max 4 miles to the end of the Glen (there and back)
Corrie Fee walk – Route map
On the edge of the Cairngorms National Park is Glen Clova, and at its head, a dramatic valley called Corrie Fee. Park at the Glen Doll car park and wind your way up the glen to discover a glacial landscape carved out during the last ice age. If you are feeling fit, climb up to the top of the waterfall which pours over Corrie Fee for a truly incredible view back down the glen. More on Corrie Fee.
See you on your next Wee Walk! 
Love, from Scotland x
Wee Walks Week takes place every September and is led by the Cairngorms National Park
Why not pledge to take a wee walk?