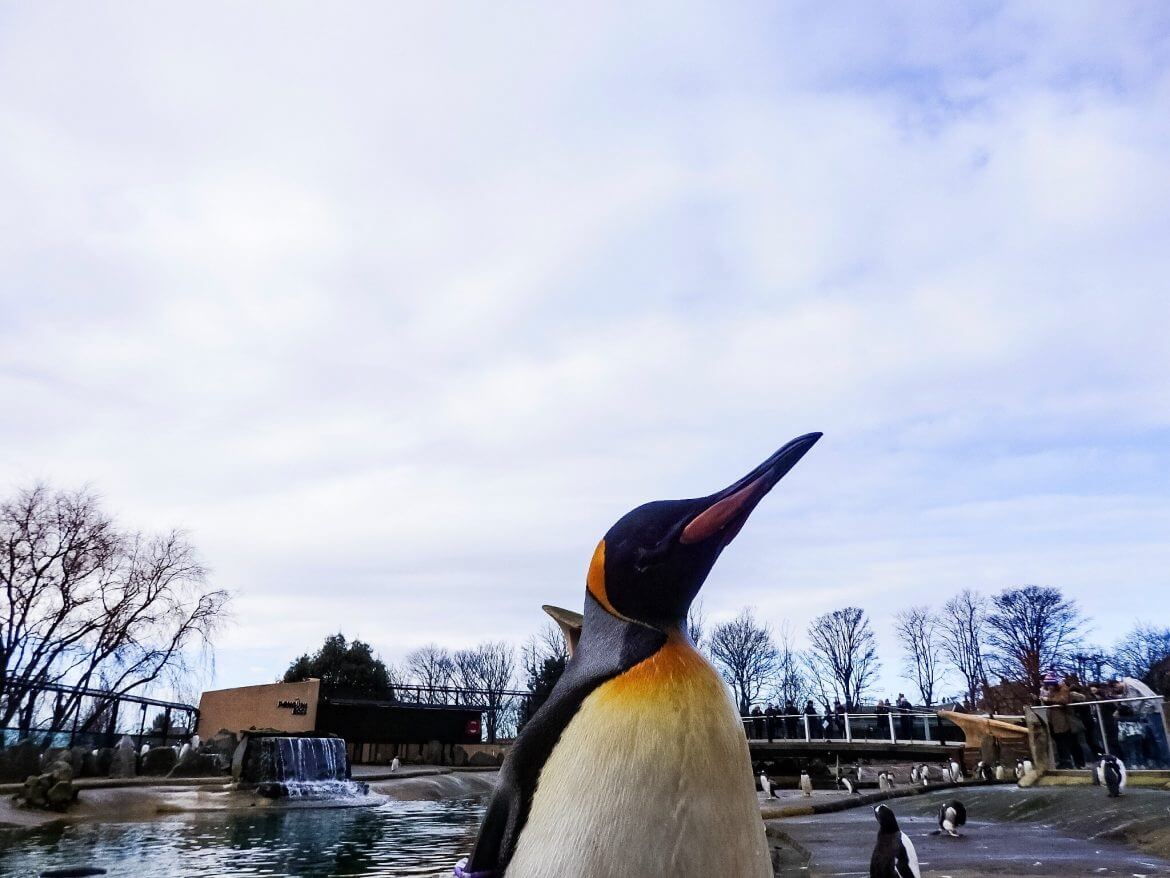 So you've climbed our volcano (it's dormant!) and explored the old city beneath the city and are looking for more weird things to do in Edinburgh? Here are my favourite weird (and wonderful) attractions that you might not know about.
Weird things to do in Edinburgh
1) 

Visit Edinburgh's thatched village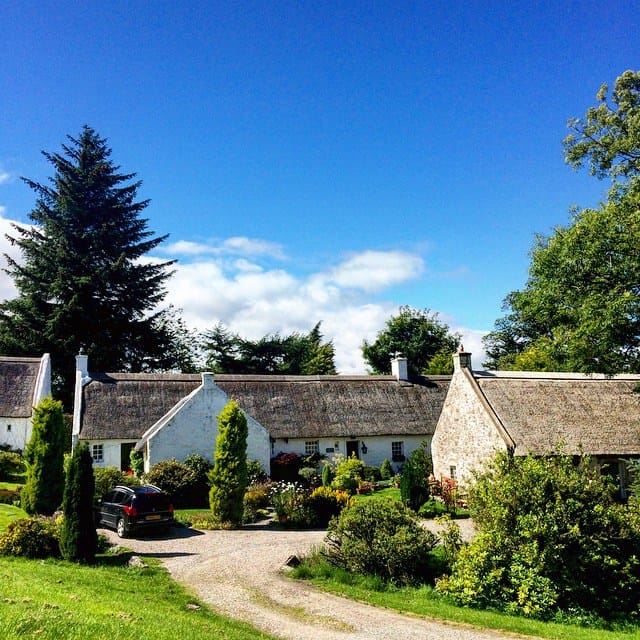 Why? The tiny conservation village of Swanston is a hidden gem. Its thatched houses (which were once Council houses!) are beautifully kept, with gorgeous gardens. It's lovely place for a wander.
Where? Swanston is on the edge of the Pentland Hills Regional Park. Please leave your car at home, the no.4 Lothian Bus will take you there.
When & Cost? Free
Find out more: Swanston & Pentland Hills walk
2) Solve the mystery of Gilmerton Cove

Why? Visit this series of hand carved caves and help solve the mystery of their existence. They have been used by everyone from the covenanters to the Templars, but who actually dug them?
Where? Gilmerton Cove, 16 Drum Street, Edinburgh. To get there take either the no.3 or 29 Lothian Bus.
When & Cost? Tours are by appointment, book here. Tickets are £7.50 for adults, concessions and child tickets available. No entry for children under 5.
Find out more: Gilmerton Cove
3) Find The Arthur's Seat coffins

Why? No one knows who made these tiny little coffins found on the slopes of Arthur's Seat in June 1836. Ideas range from a tribute to Burke and Hare to protection against witchcraft – but they are very spooky all the same.
Where?  Find the 'Daith Comes In' exhibition on Level 4. The National Museum of Scotland is on Chambers Street.
When & Cost? The NMS is open every day. Free entry.
Find out more: nms.ac.uk
4) Look on life and death in a mask
Why? Marvel over 40 death masks of famous scientists and politicians to notorious murderers. Can you tell a murderer from a politician even in death?
Where? The Anatomy Museum at the University of Edinburgh, Doorway 3, Medical School, Teviot Place. 
When & Cost? The Anatomy Museum is open the last Saturday of each month. Free entry. If the Anatomy Museum is closed when you are here, death masks are also on display at The National Portrait Gallery.
Find out more: The Anatomy Museum
5) Find Edinburgh's Poltergeist (If you dare)
Why? Visit the home of the most well-documented paranormal phenomenon in the world. A homeless man running screaming into the night, a woman being blasted off the steps by a dark force, and a near strangulation… do you dare visit the grave of Bluidy MacKenzie?
Where? Greyfriar's Kirkyard, George IV Bridge, look out for the Bobby statue.
When & Cost? the Kirk is open April to October, free entry
Find out more: visit the Greyfriars Kirk website. Unexplained Mysteries has Bluidy Mackenzies' tale.
6) Explore the world of Camera Obscura

Why? From mirrors to mazes, to optical illusions, Camera Obscura is five floors of photography & light related fun. It's not just for the kids! Just don't ask me to go into the vortex maze… the views from the roof are something else. 
Where? Right next to the Castle on the Royal Mile. 
Cost? £14.50 for adults (it is worth it!)
Find out more: Camera Obscura
7) Enjoy tea & cake with a Cat
Why? Feline fan? Well, Edinburgh has the just the cafe for you. Maison de Moggy offers up tea & cake and access to its 12 therapeutic and characterful cats.  
Where? 17-19 West Port
When & Cost? Entrance to the cafe is £7. Appointments are for 1 hour, you need to book in advance.
Find out more: Maison de Moggy
8) Marvel at the Surgeons Hall Museum
Why? Edinburgh's pathology museum is home to one of the world's largest collection of all things medical – including many preserved grotesque and unusual specimens. Be warned!
Where? Nicolson Street.
When & Cost? 7 days a week, free.
Find out more: Surgeons Hall
9) Get down on Gorgie City Farm

Why? With chickens and tiny (smelly) pigs, sheep, goats and a horse to ride, plus a great little cafe, Gorgie City Farm is a great place to spend a couple of hours getting down on the farm.
Where? Gorgie Road, Take either the no. 25, 3, 33 and 2 Lothian Bus to Gorgie. 
When & Cost? Open 7 days a week, free entry
Find out more: Gorgie City Farm
10) Watch the penguins parade

Why? Every day at  2.15pm the gates of Edinburgh Zoo's penguin enclosure are opened… here comes the penguin parade. Look out for Brigadier Sir Nils Olav.
Where? West Edinburgh, to get there catch the 100 Airport Bus or Lothian Bus no. 12, 26 or 31.
When & Cost? Edinburgh Zoo is open every day of the year, including Christmas Day / £17 for adults  (in advance) and £12.50 for kids
Find out more: Edinburgh Zoo
What are your favourite weird and wonderful things to do in Edinburgh?
(affiliate link, every booking helps support this site)
Love from, Scotland x
Pin for later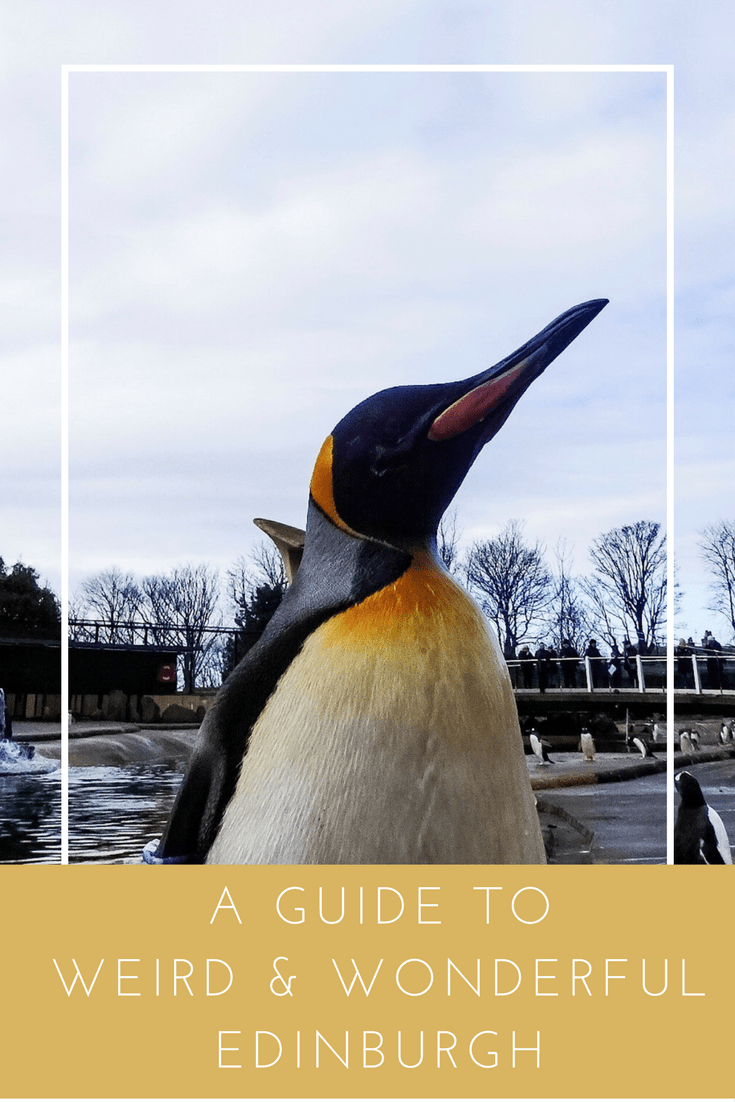 Travel blogger? Linking up with City Tripping